This is the adorable moment a completely blind dog instantly recognize her grandpa after nearly a year. The heart-melting reunion shows just how much love is between the two.
Steve first met Bitsy five years ago, when she was just a 6-week-old puppy. At the time Steve was pretty sceptical, after his daughter brought home a deaf a blind puppy. He feared of what kind of life such a helpless dog would have. But even deaf and bind, Bitsy had an enormous heart filled with nothing but love and kindness. And Steve was about about to learn of it very soon!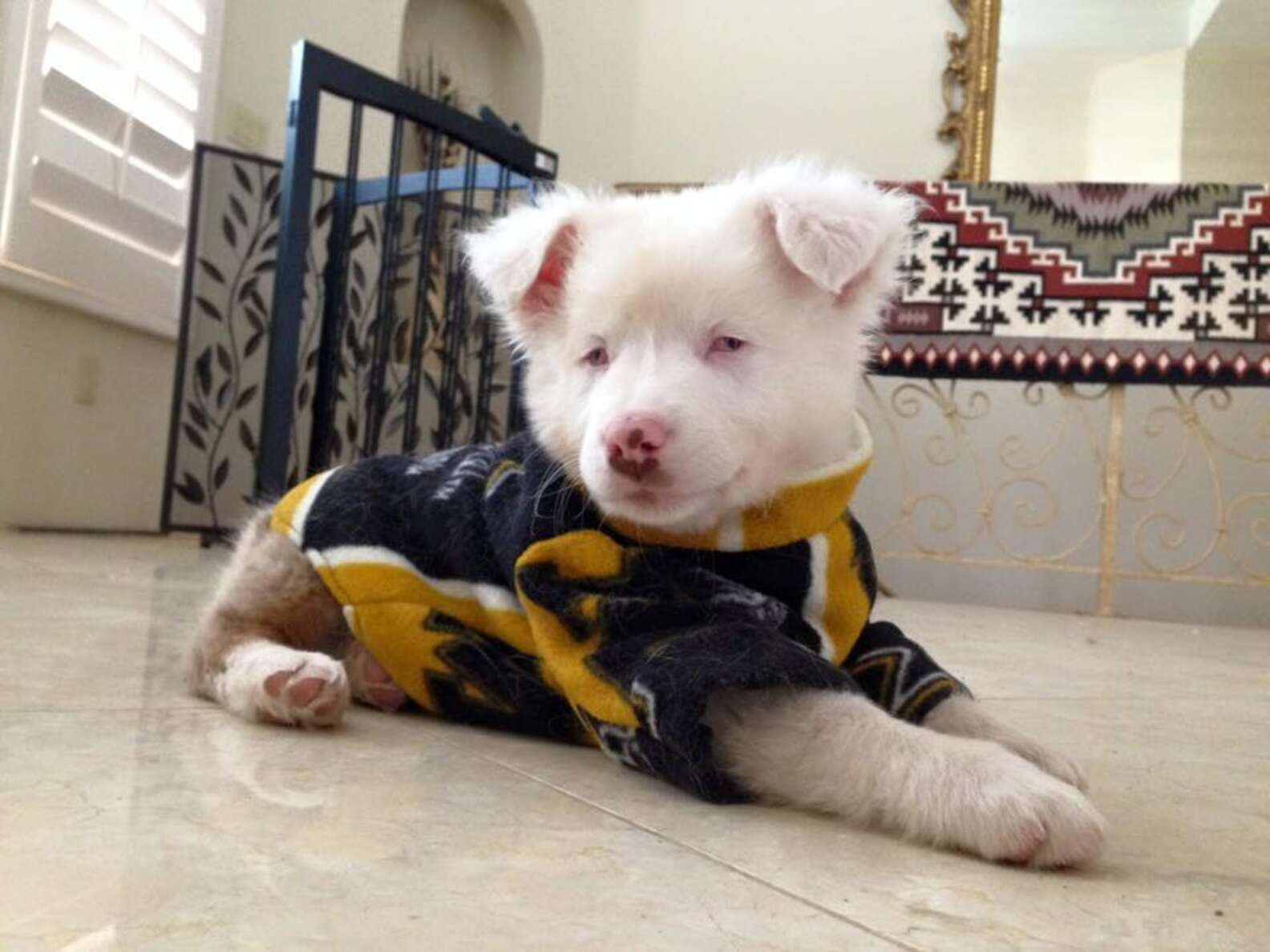 "Bitsy is the sweetest, friendliest, most loving and loyal dog in the world," Steve's daughter Kristal told THE DODO. "She is bold and sassy and she loves adventures."
With such a charisma on her side, Bitsy could have only wait for one thing from her grandpa – a great friendship and a special bond. And Steve did not delayed to deliver it.
"He shortly became her number one fan and her biggest champion," Kristal shared. "He will tell anyone who will listen about what an amazing dog she is and how much he loves her. He does the typical grandpa things of spoiling her with treats and toys."
But just like for anybody else, last year has been a pretty though one for Kristal and her family. Due to the restrictions, she and Bitsy got separated from her parents for nearly a year. So when the time came for Steve to meet his daughter, and more important his 'granddaughter,' he was unsure if the dog he loves so much would recognize him. Well, his doubts have been unfounded.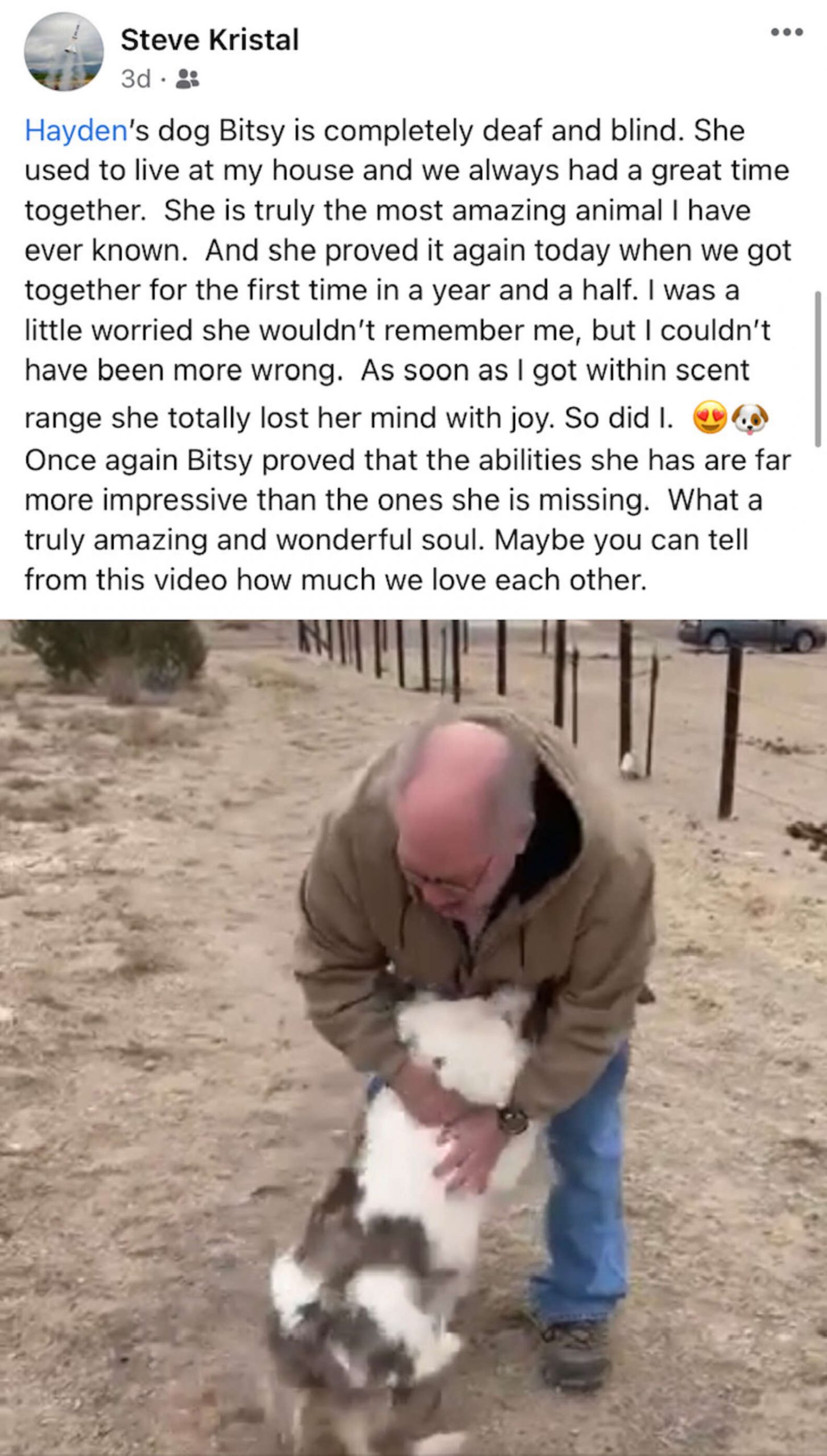 It turned out to be a very emotional reunion between Bitsy and her grandpa. "As soon as I got within scent range, she totally lost her mind with joy," Kristal wrote on Facebook. "So did I."
Watch the touching reunion here:
h.t. thedodo