Unlikely humans, animals never hesitate to help each other. But dogs seem to be , not only the most selfless animals, but the most selfless beings on Earth. Men's best friend, proved – not just once – to have the gentlest soul, and this caring pittie is no different.
 

View this post on Instagram

 
Three helpless baby raccoons sadly lost their mom, but fortunately they found the love and comfort they were seeking for in a sweet dog named Ashlyn. Confused at first, the adorable pit bull eventually adopted the tiny creatures just like they were her own babies, cared for them and raised them. Now she's preparing them to be ready to get back where they belong – in the wild.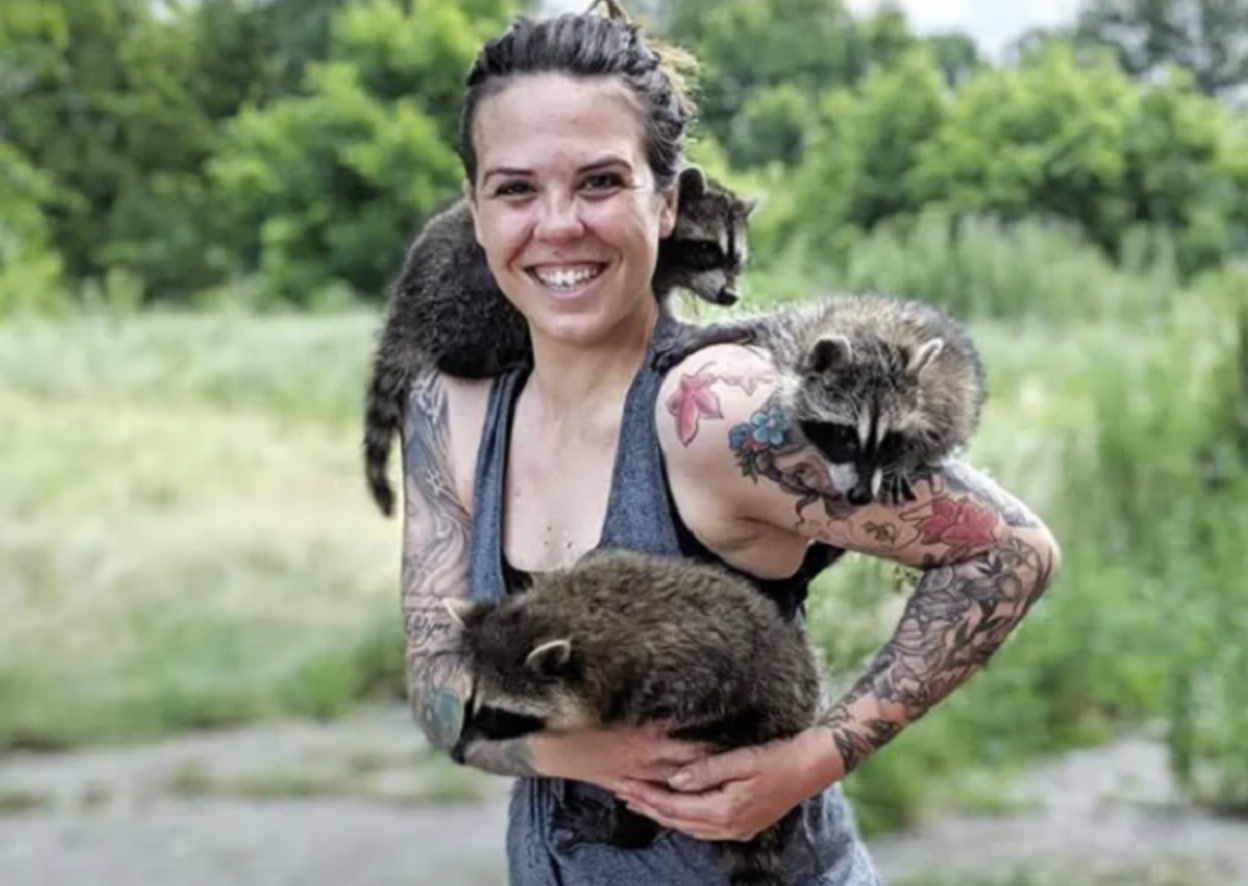 Rain, Storm, and Hailey were only weeks old when they tragically lost their mom. Alone and hapless, the tiny raccoons seek for refuge in a Canadian family's backyard. Thankfully, that move would have to change their lives forever! The kind family who also own a pit bull, initially hand-fed the poor baby raccoons, but then they thought Ashlyn can be a great adoptive mother for them, so they gave it a try.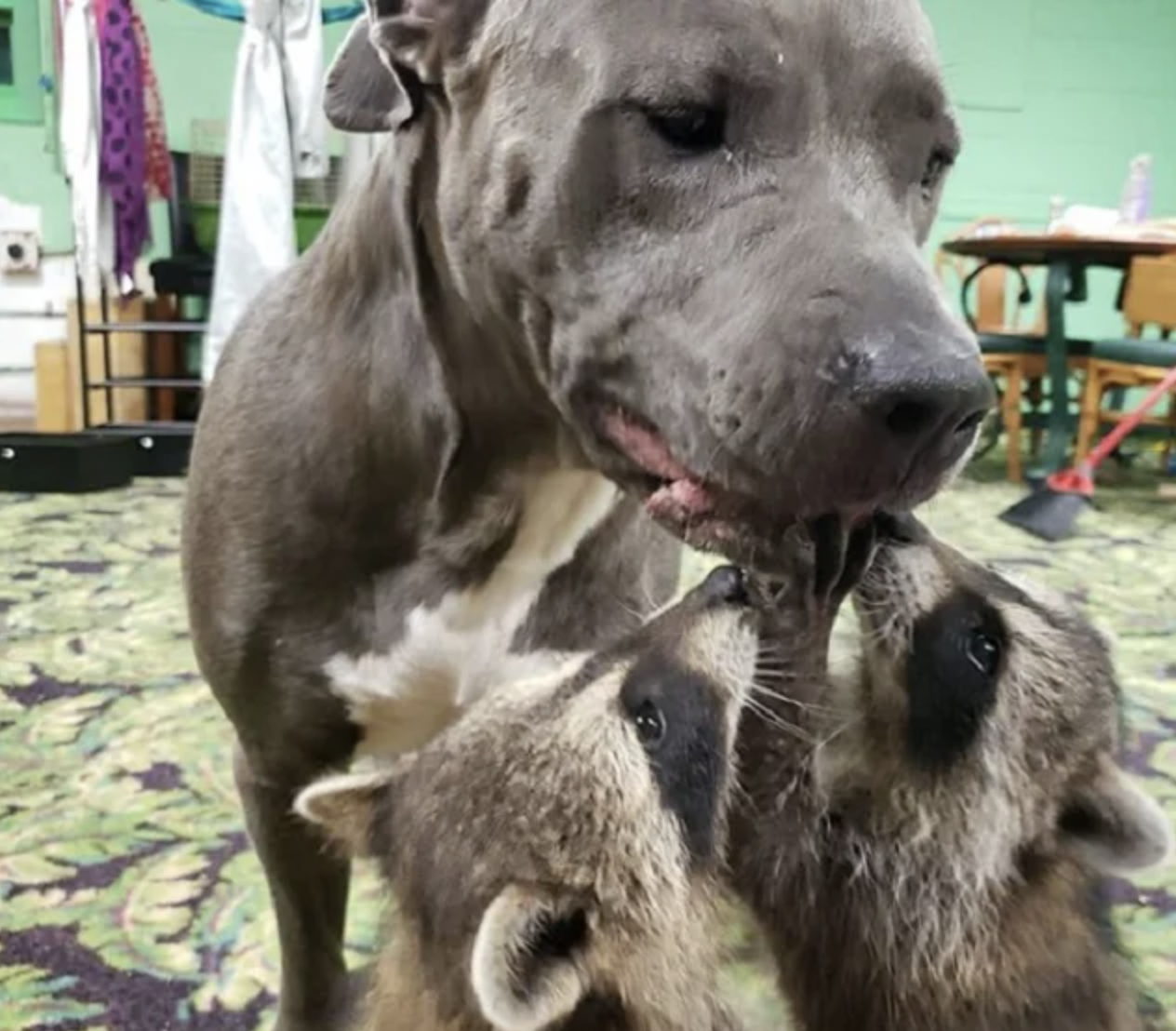 Unsure how to deal with a mother's responsibilities at first, Ashlyn was pretty confused in the first days, but then everything have changed. The gentle pit bull's motherly instincts started to kick in and slowly they begun to look like a big happy family.
"My dog Ashlyn wasn't really sure of the trio when they first arrived," Ketie, the dog's mom wrote on Instagram. "However now that a few days have passed she's adopted them like they're her own puppies."
 

View this post on Instagram

 
Although Ashlyn and her adoptive babies are nothing but an adorable family, both the pit bull and Katie try their best to teach the baby raccoons how to deal it in the wilderness. Regardless how sweet they are, they remain wild animals, so sooner or later Rain, Storm, and Hailey will eventually return int he wild and they have to be prepared for!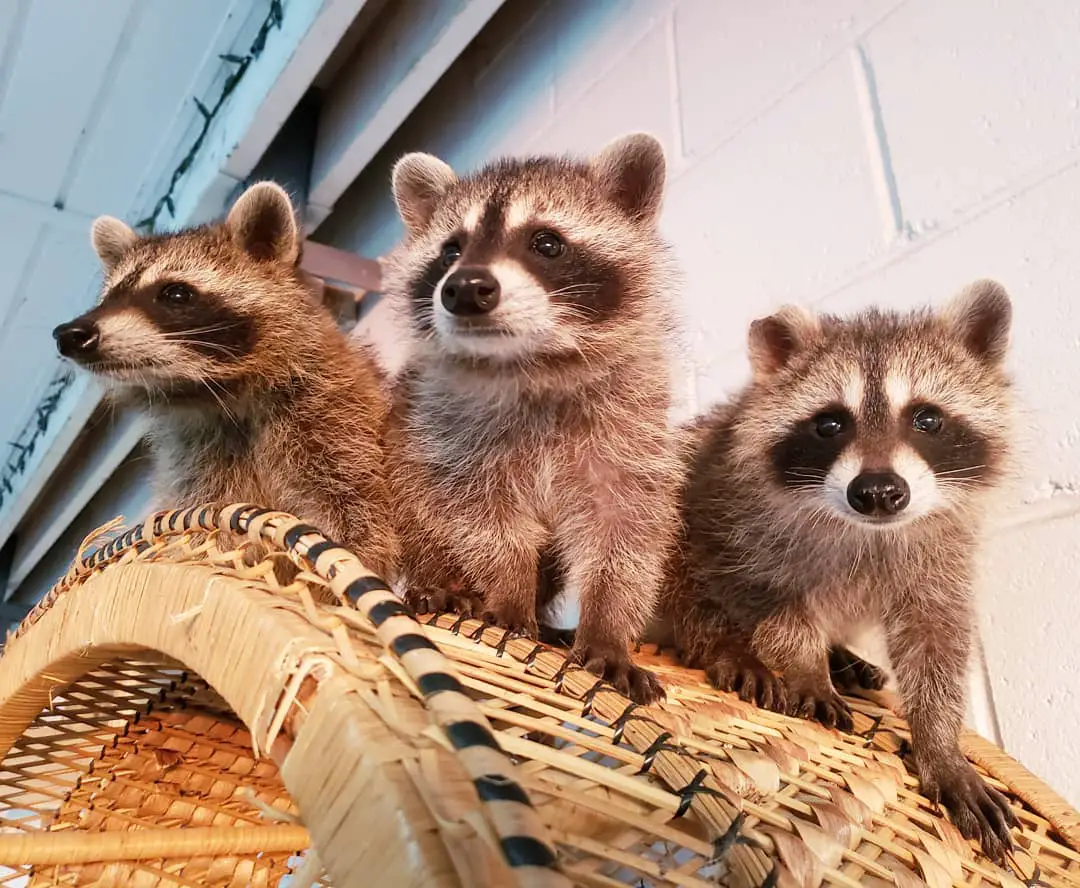 So far, the three rescue raccoons are making an incredible progress, so the family even created an Instagram account to keep anyone interested, in touch with the baby raccoons' rehabilitation. "We're just here to try and teach them the life skills they'll need to be able to survive and thrive in the wild," Katie said on a Facebook video shared by The Dodo.