The animal world is the toughest place to be – especially for a newborn baby – but that's the very reason it offers the most inspiring stories. These orphan animals, which are extremely vulnerable in front of the cruel nature and face rejection from their own kind, make the greatest stories by teaching everyone how to never ever give up!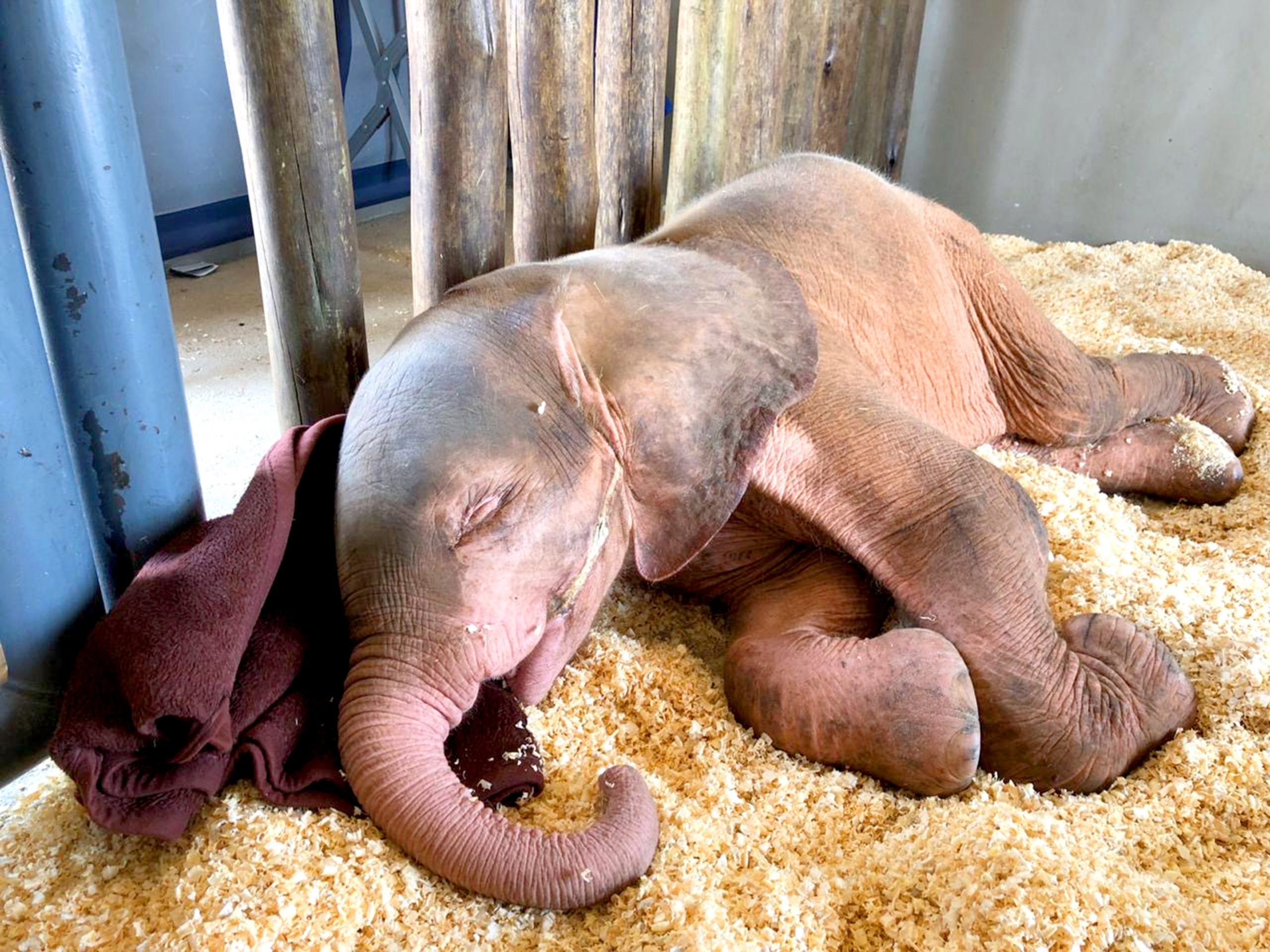 Khanyisa, which means "sunshine" in the Tsonga dialect, is an adorable albino elephant calf forced to experienced all of these. But the life eventually repays her with so much love and comfort. Here's her heartwarming story!
Since for the beginning, life was anything but easy for the tiny elephant, just for the simple fact she was born different. The fate is usually sealed for an albino animal in the wilderness, even before to begin. But the life got even worst for this innocent soul. When she was only 4-month-old, she lost her mother due to poaching. And she was so close to loose her, too! But Khanyisa proved you don't have to be too big to be strong, and she beat all the odds!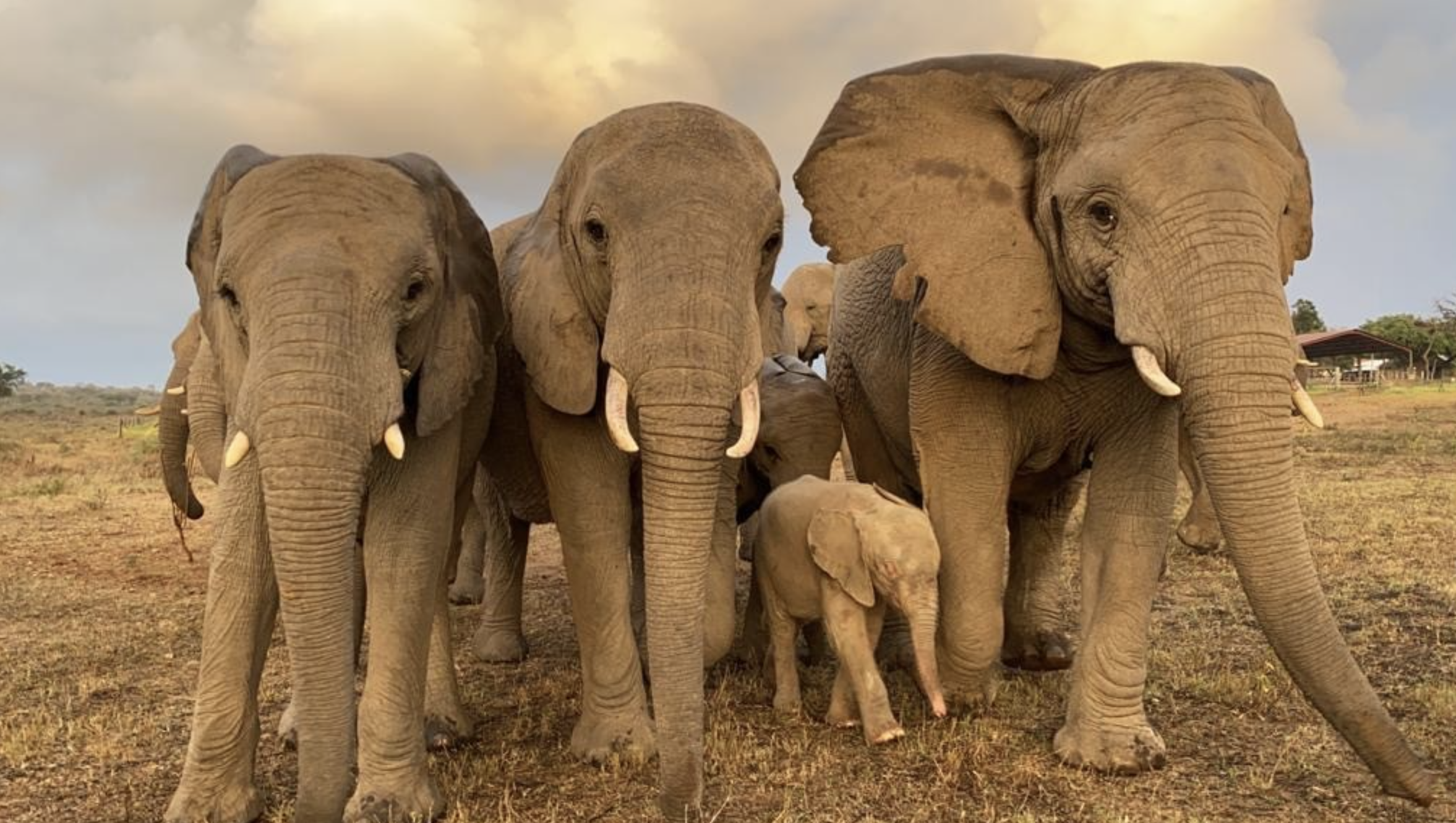 Caught in the poachers snare for several days, the exhausted elephant wasn't able to eat or drink water. More, her wounds were pretty serious, and her life was at risk. But thankfully, a group of rangers found her just in time and they have taken her to a sanctuary in Mpumalanga, not far from Johannesburg, South Africa.
Shortly after, Khanyisa has been transferred at the Hoedspruit Elephant Rehabilitation and Development, a well known elephant orphanage on the African continent, with so many volunteers devoted and determined to help these magnificent creatures. Here, Khanyisa finally found the love and comfort she was seeking for. But mostly she find a family!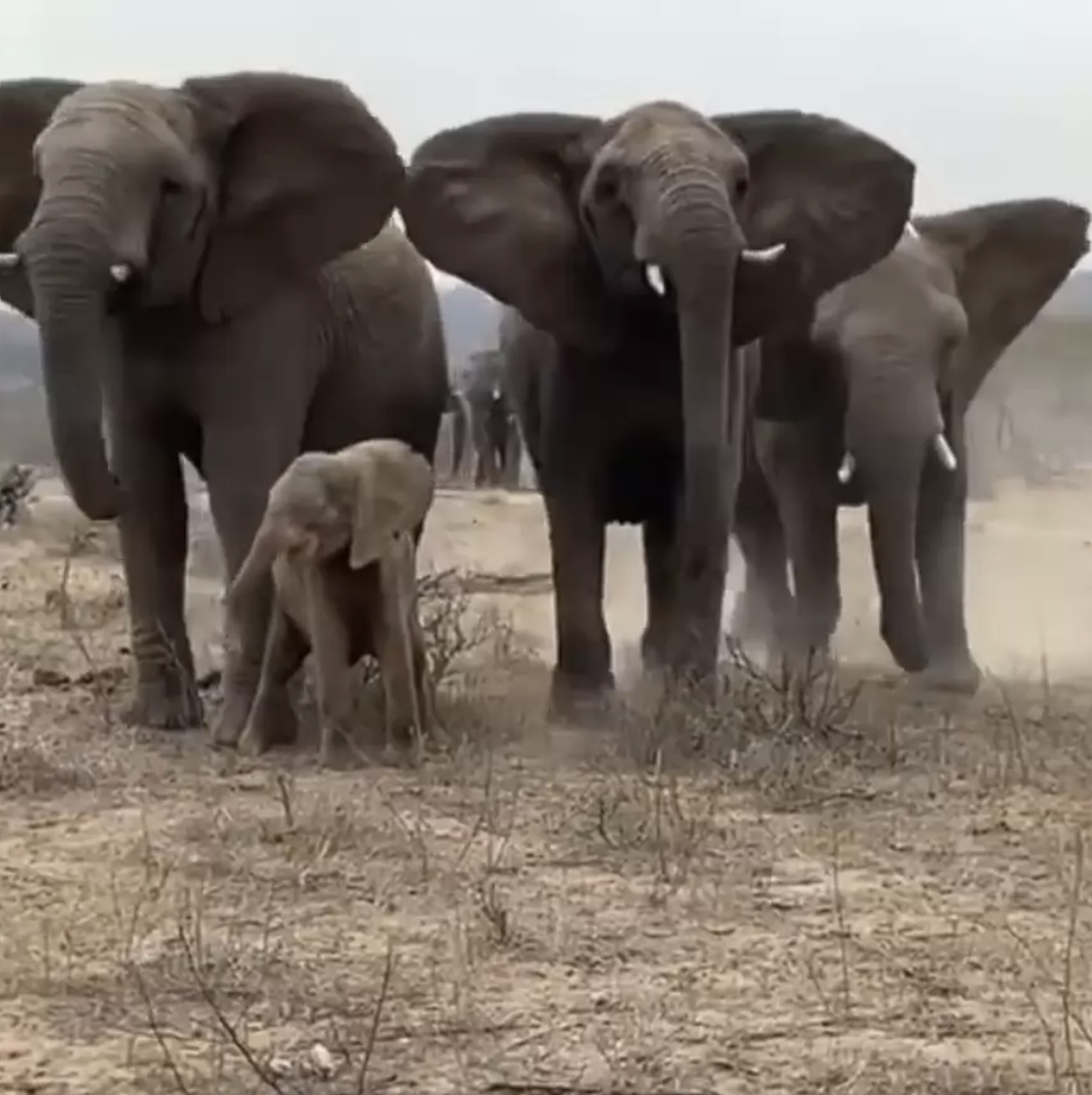 The majority of the elephants here have also been through the same difficult life as Khanyisa, so they immediately accepted her into the group. An elder female, Lammie, stepped up and has taken the confused baby elephant under her protective wing, and cared for her just like she was her owner daughter.
"I think that is part of the reason that they accept the orphans, because they know how it feels," Adine Roode, founder of the sanctuary told REUTERS. "Lammie played a massive role in Khanyisa's wellbeing. She helped Khanyisa to stay calm."
In a heartwarming footage, the orphanage shared the way the herd welcomes Khanyisa. She just gets the warmest greeting, and the video shows how protective these majestic creature!
Take a peek: