Tiny puppies constantly offer scenes that everyone's falling in love with. These little balls of fur are simply too adorable, and whether they're playing, sleeping or just hanging around, our common heart are melted only by watching them. But speaking about heart-winning moments with a puppy as a main character, this cute little thing is on a whole new level of cuteness.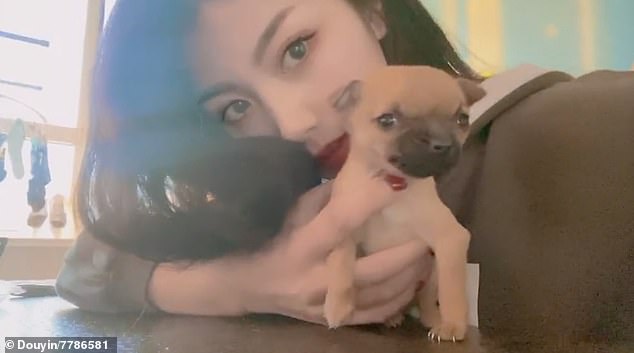 In short, yet absolutely adorable footage, his mom caught him on camera as he's seeking a place of his own, to stay warm. And what a better spot to locate than his mom's fluffy slippers. However, he is not just randomly finds them, but he also bites his owner's feet to have the warm shoe only for himself.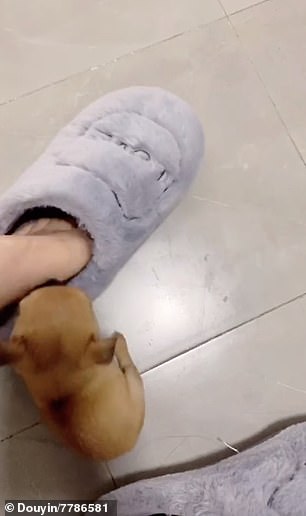 Upon such a sweet demand, the owner has nothing to do, but to take her feet out of the shoe. In the next moment, the cute puppy named Xiao Zhi Ma, or 'Little Sesame' in English, can be seen crawling inside the cozy spot.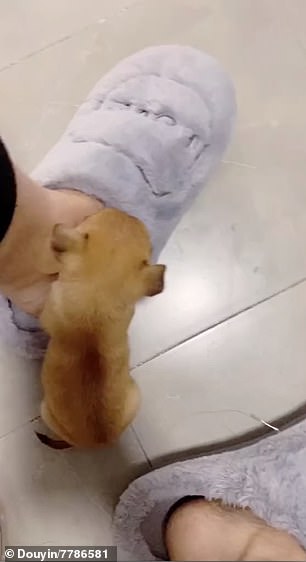 Little Sesame's owner decided to share the moment with the world. Taking Douyin – the equivalent of TikTok in China – the woman, wanted to show how her puppy stays warm during the cold winter. "Haha this dog would try to rob the slippers from anyone who is wearing them," she described the footage.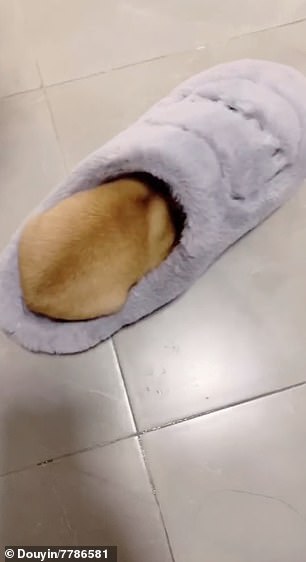 It did not take too long until millions of people have fallen in love with this overload of cuteness. The tiny puppy and his routine gained over 30 million views in less than 24 hours! Just take a look:
h.t: MailOnline