Sometimes Mother Nature surprises us in the most lovely way possible with moments meant to melts our hearts to the bottom. And this so 'curious' squirrel smelling flowers is nothing less.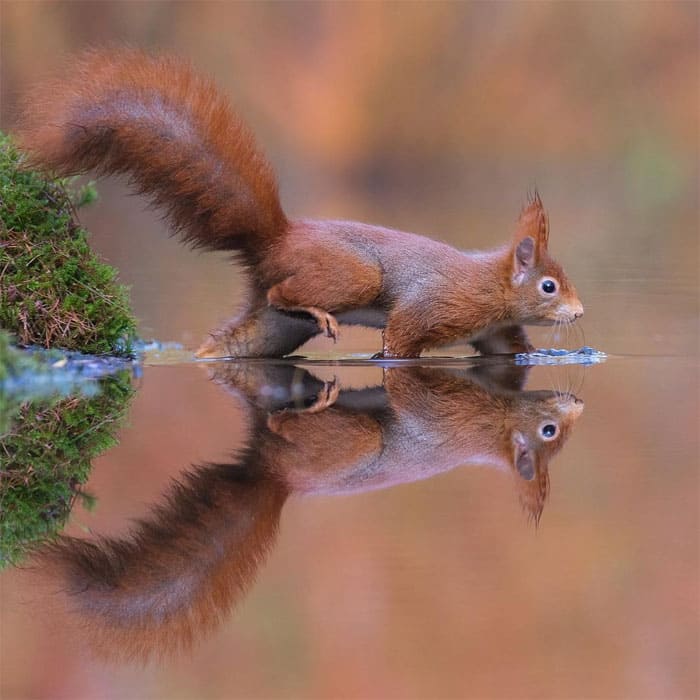 The surreal, yet incredibly cute snaps were captured by the 34-year-old Dutch photographer, Dick van Duijin. He was on field of flowers near Vienna, Austria when he spotted the little squirrel while trying to find out which flower would taste the best. The photographer spent nearly two hours and after almost 200 frames he managed to capture the extremely adorable snap.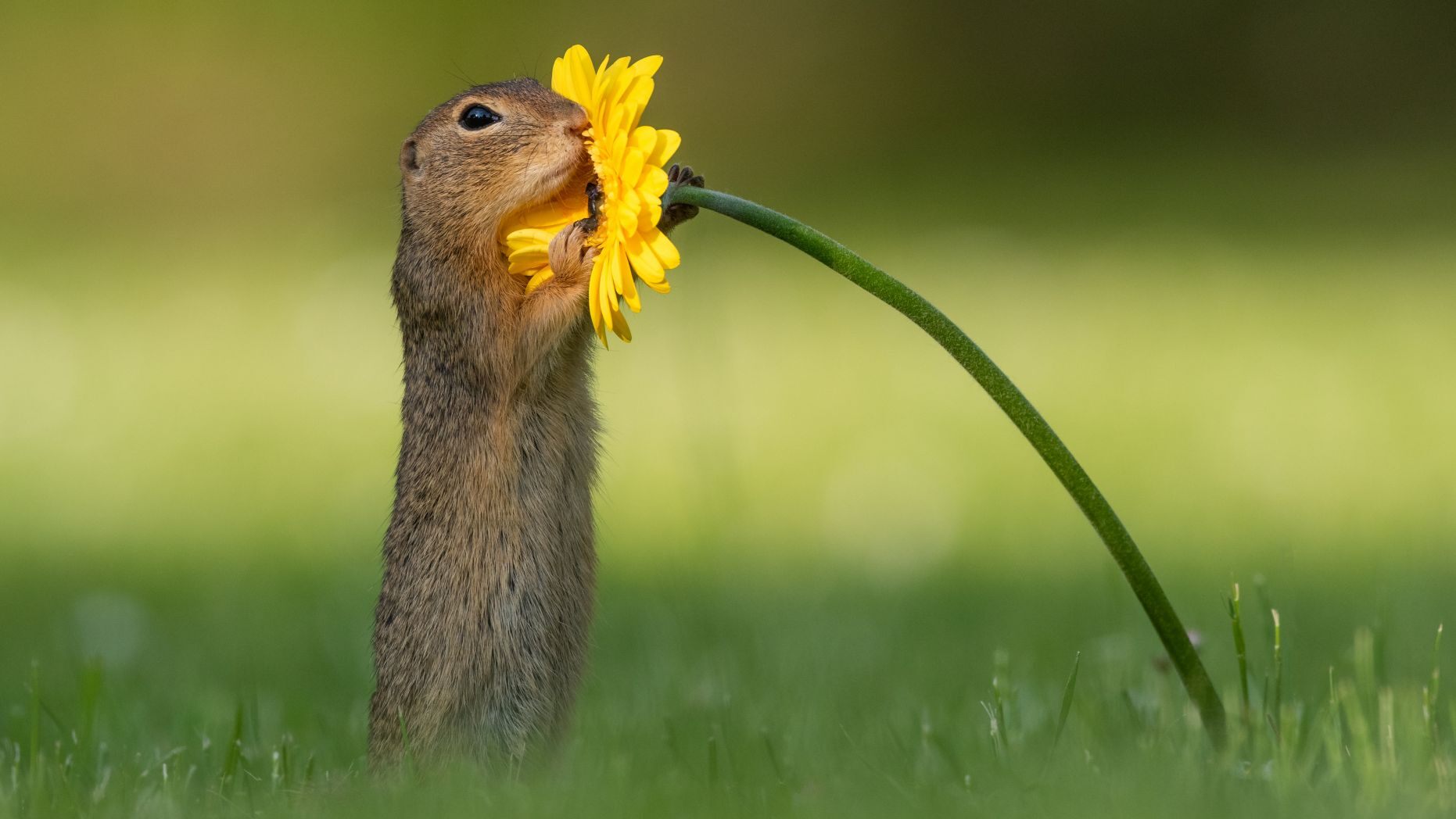 "This curious ground squirrel started smelling and tasting the flower," the photographer said. "I was really happy after capturing a photo like this."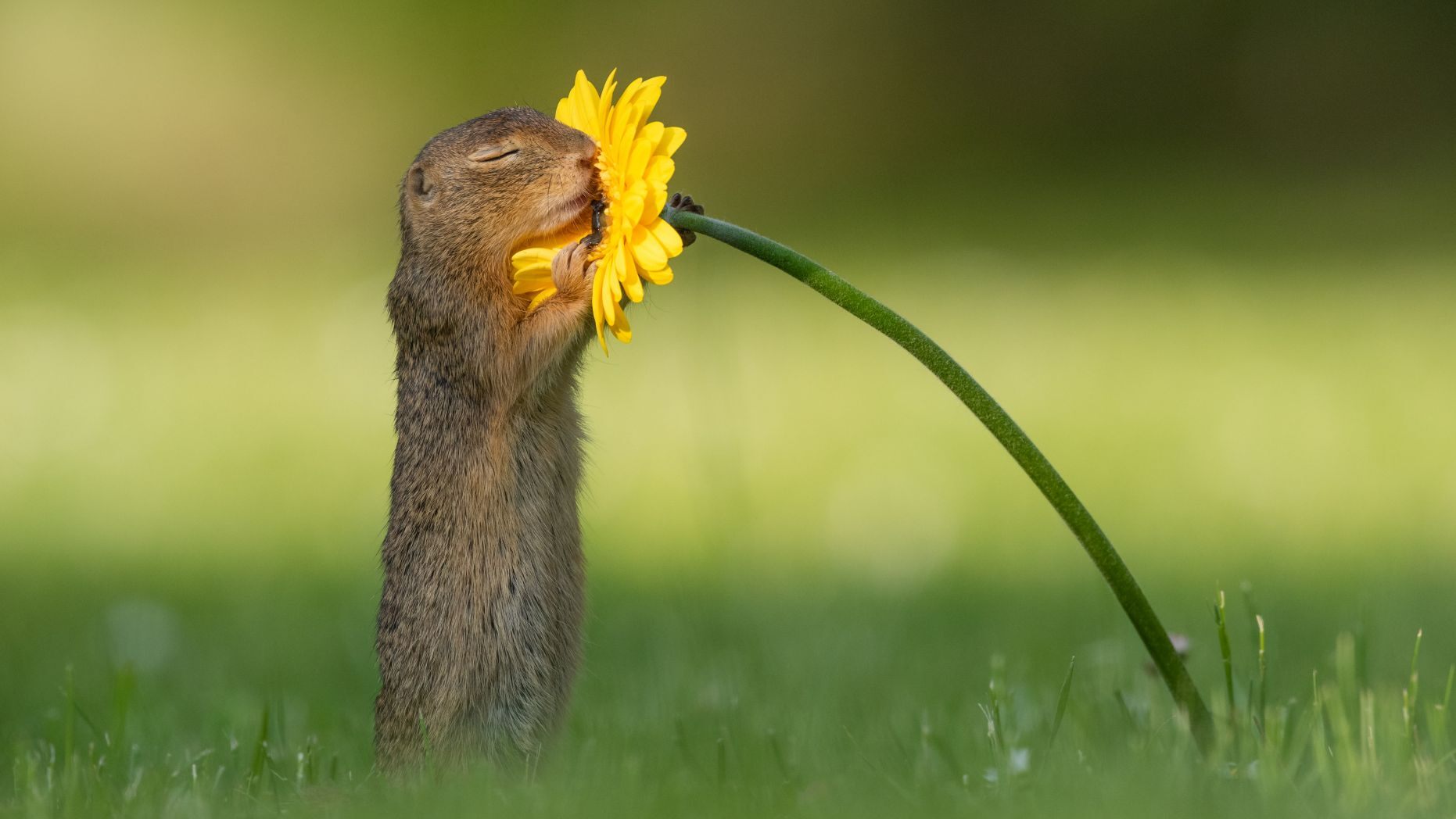 The little creature can be seen as it "reaches for a yellow daisy, touching the flower to its face. Its eyes close as it seemingly inhales the floral scent. Moments later, the rodent leaned in for a tasty bite," the photographer told SWNS. "I went to Austria especially to photograph the ground squirrels. It was great to witness this and very satisfying," he added.
With these adorable snaps, the photographer could easily competing for the photo of the year with the Canadian amateur photographer, Steve Biro. Earlier this year, Biro managed to captured one of the most remarkable pictures I've ever seen. He managed to capture an eagle in a perfectly symmetrical reflection while flying over a water.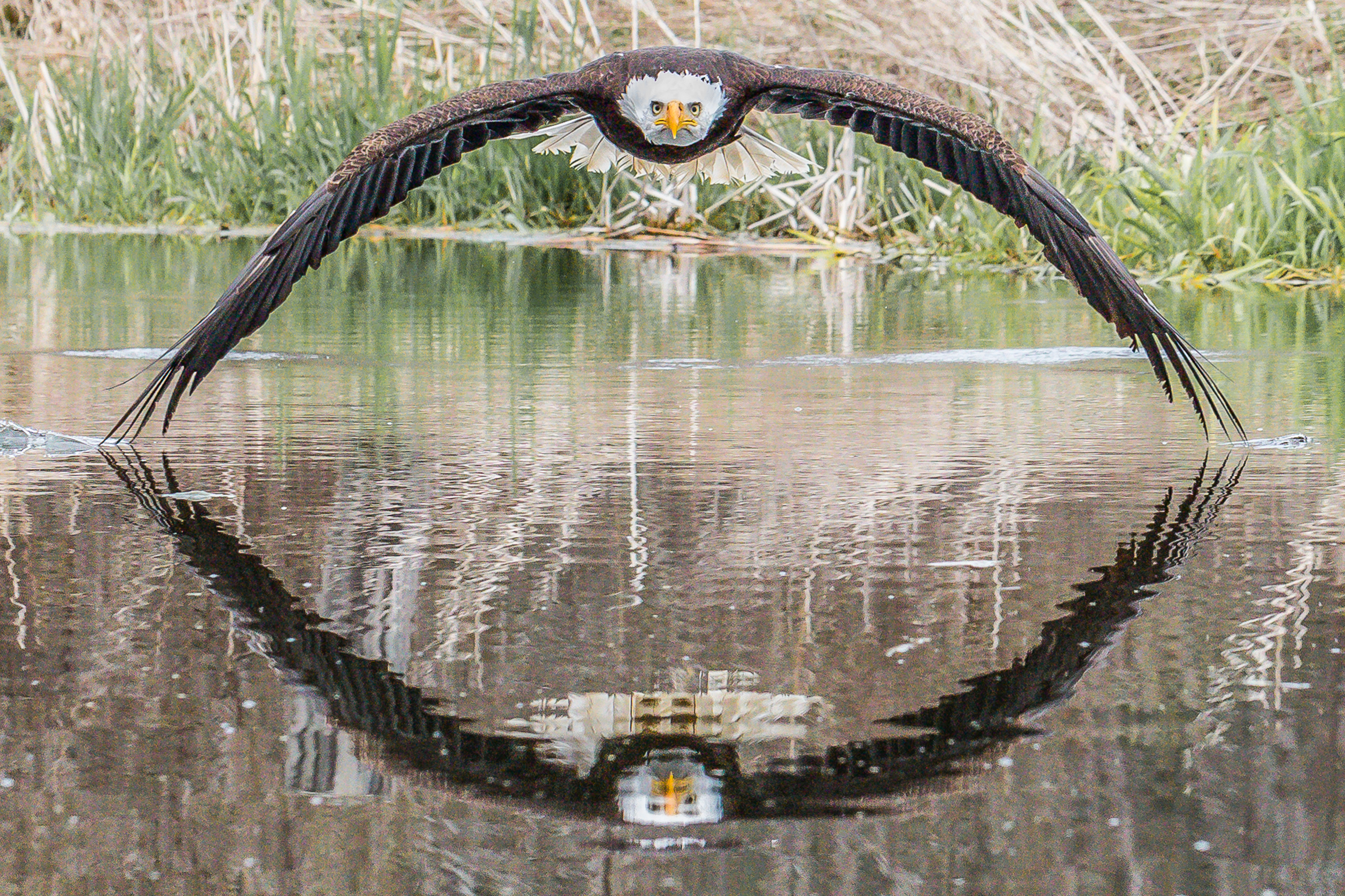 "I have many wonderful images from the visit but loved the symmetry of this one in particular," said the photographer. "And the way he is staring right through me and looking mean and powerful just blew me away."
For more, you can follow Dick van Duijin on Instagram!