Amidst the nationwide wave of rescue dog adoptions, these incredible canines are finding loving homes in every corner of the country. Serendipity strikes when some fortunate souls stumble upon them and instantly develop an unbreakable bond. Meanwhile, local news stations are also playing a vital role in promoting puppy adoption, utilizing their platforms to raise awareness.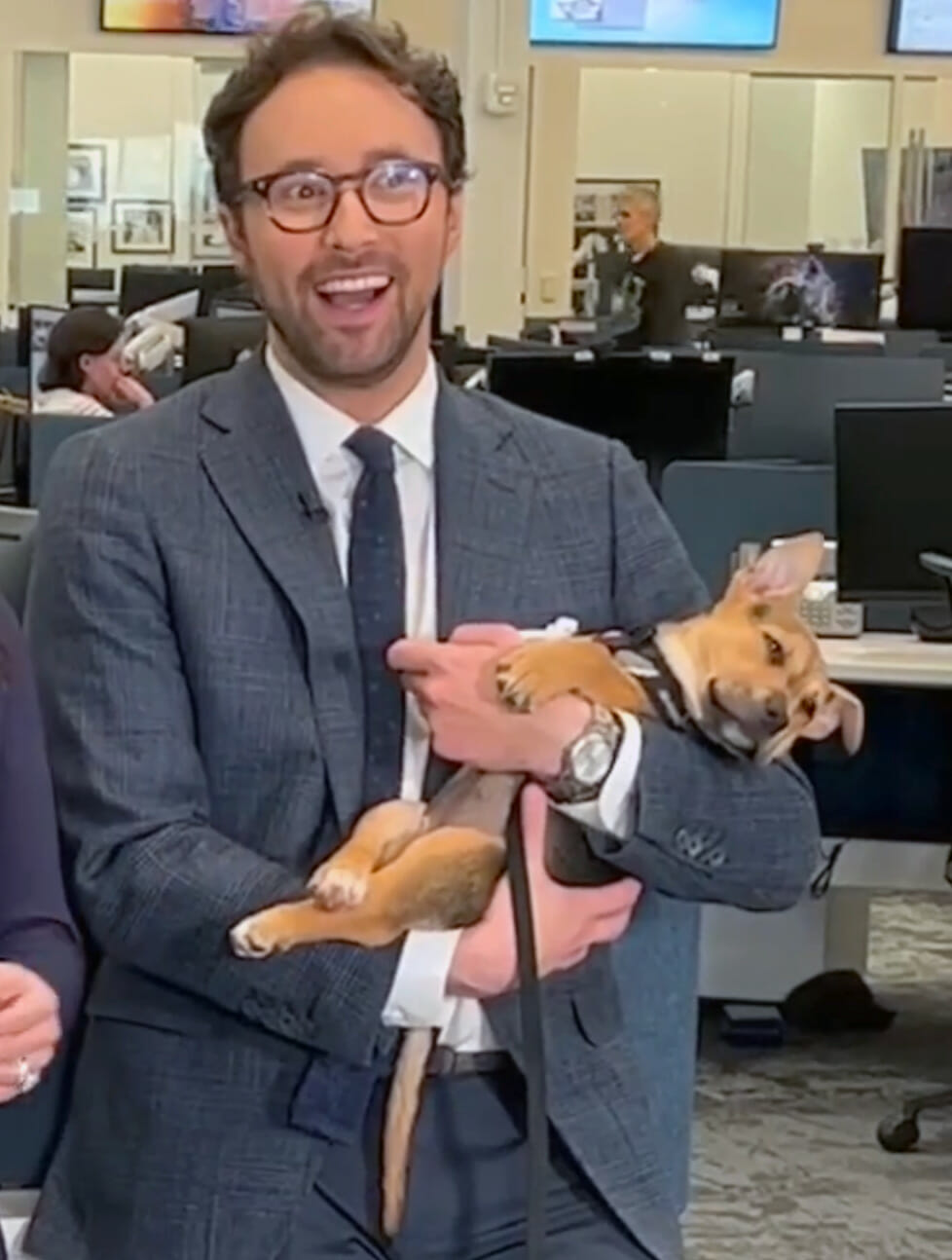 At the bustling Boston news station, they embraced this noble cause wholeheartedly, but with a delightful twist. During one of their segments, a rescue pup snuggled up and peacefully dozed off in the arms of the charismatic news broadcaster, capturing the hearts of viewers across the internet. The collective response has been an outpouring of adoration and affection for this heartwarming moment.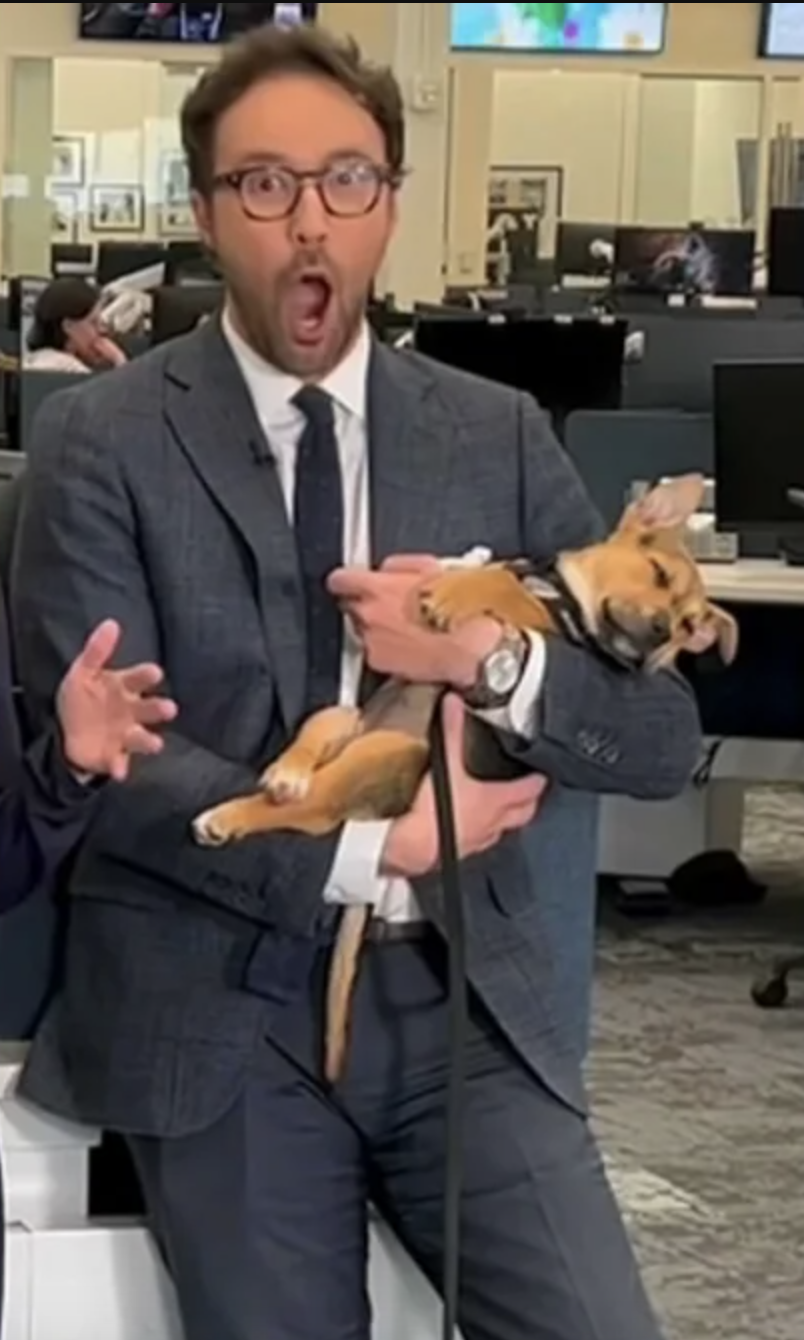 Bow made her debut on NBC10 Boston alongside anchors Colton Bradford and Melanie Mendez, shining a spotlight on her availability for adoption through the Animal Rescue League of Boston.
During the show, while News Broadcaster Melanie Mendez provided an update on the Boston Brunis' journey in the 2023 Stanley Cup Playoffs, Bow found comfort in the arms of News Broadcaster Colton Bradford and peacefully drifted off to sleep.
The adorable sight melted hearts everywhere!
 

View this post on Instagram

 
Noticing Bow's drowsiness, Bradford couldn't contain his excitement. He glanced at the camera and silently mouthed, "Oh my God, she's sleeping!" As Mendez wrapped up her sports report, which may have seemed a tad mundane due to the Brunis' uneventful playoff run (let's be honest here), she cast a tender gaze at the slumbering rescue dog and whispered, "Shh! Baby's sleeping!"
The video capturing Bow's adorable nap on live television has become a sensational hit, captivating the nation with millions upon millions of views! It's impossible to resist falling head over heels for such an incredibly cute sight. Can we really blame the internet for adoring these precious moments? Absolutely not!
 

View this post on Instagram

 
During Bow's fleeting 15 minutes of fame on NBC10 Boston, the delightful news is that Bow has already found a loving forever home through adoption. If you find yourself feeling a tinge of sadness that you missed the opportunity to bring Bow into your own life, fret not! The Animal Rescue League of Boston has a plethora of other lovable pups awaiting adoption. Feel free to explore their available furry companions!