The last thing to expect when kayaking is a marine creature jumping on your kayak, but that's exactly the sort of experience these two kayakers from Scotland encountered.
The two kayakers were out in the North Sea, when suddenly a very cute face pooped out the water and started to follow them. It was an adorable grey seal pup looking to make some new friends. The kayakers immediately realized the curious pup's intentions, so one of them grabbed the camera and started to record the unique encounter. Only he soon figured out the seal's real intention.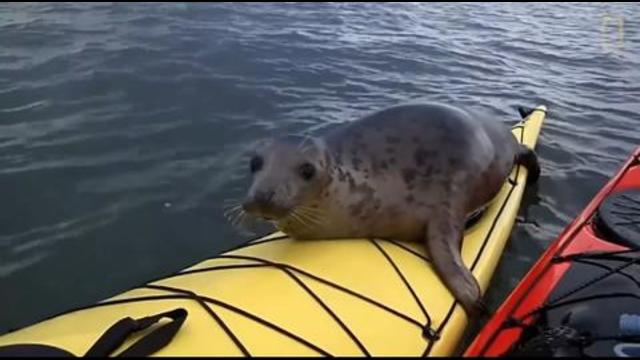 Apparently the cute little one didn't just wanted to fallows the kayakers, but to catch a ride on it. Which it gladly did, despite the kayaker's attempts to stop the pup from doing it. "Leave my kayak, be good," the man who's recording the lovely encounter can be heard. "Don't chew anything. Get off." But the man is obviously joking as he's so happy to experience anything like this.
Another kayaker shortly joined the scene and the sweet little seal eventually gets the ride it was looking for. Even short, the heart warming footage gained over 11 million views since shared on Youtube.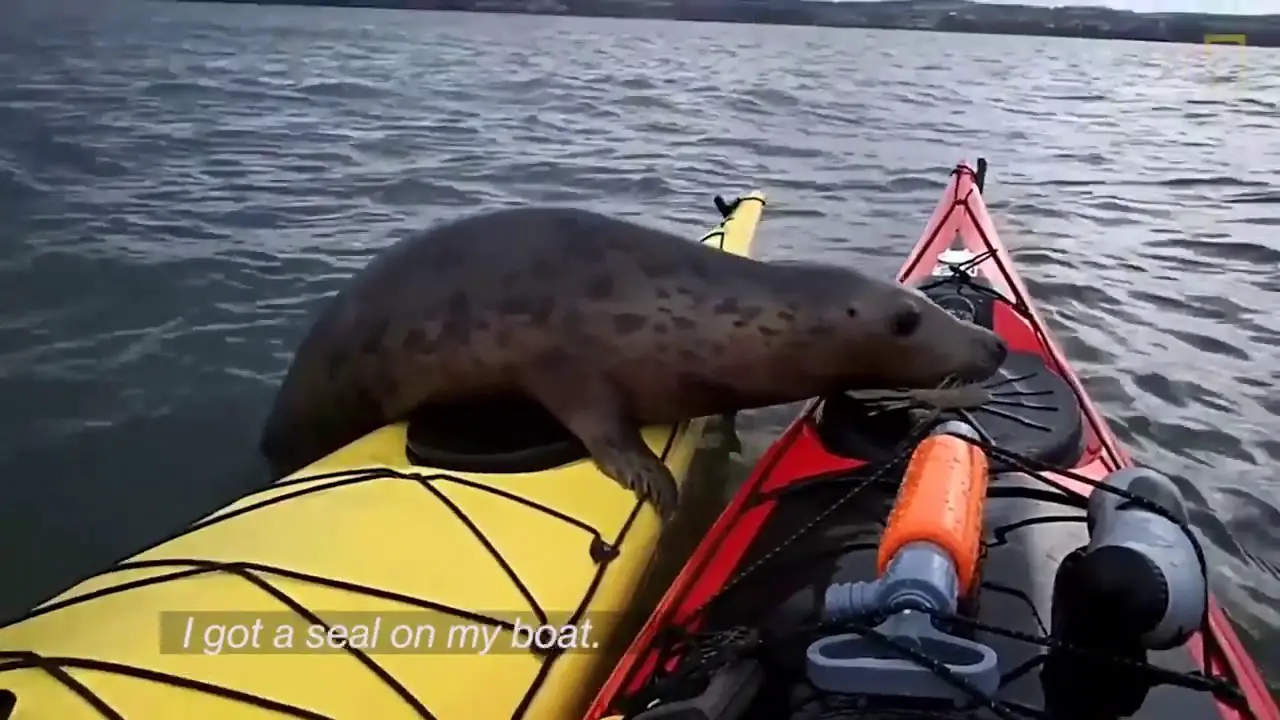 "It looks like a puppy following a friend down the road," the video description reads. "After tailing kayaker Alistair Forrest and his companion for about a mile, the seal took advantage of a break in the paddling to hop aboard Forrest's kayak. Forrest and his companion voice their amazement at the unplanned wildlife encounter."
Have a look: