With its volcanos, black-sand beaches or its breath-taking fjords, Iceland offers some of the world's most dramatic landscapes. However, it's not just its landscape incredibly striking, but its wildlife as well. In this legendary world, shaped by ice and fire, live some majestic creatures – the Icelandic horses.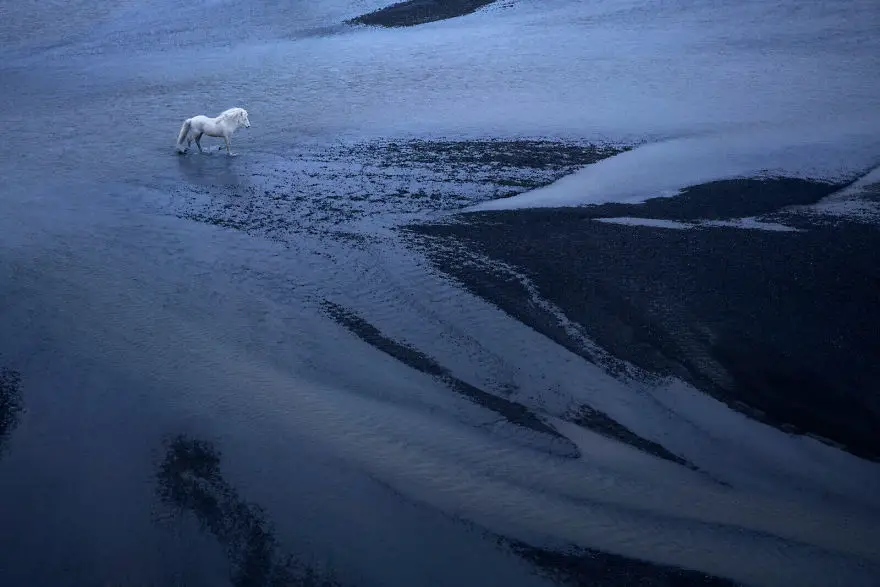 After he heard rumours about their eye-catching beauty, the renewed New York City-based photographer and filmmaker Drew Doggett, traveled to this fairytale country to witness its beauties with his own eyes. In his wonderful photo series In the Realm of Legends, Doggett shows the close encounter he had with these horses, but he also shows "the unique relationship between this land and these beauties."
An experience that really impressed Doggett. "Throughout all of my work, I find that I am consistently drawn towards places on Earth that are near-impossible," the photographer told Bored Panda. "Iceland is a surreal place, and the wild horses are the perfect companions to this unusual yet breathtaking land; the combination of the two is truly unforgettable."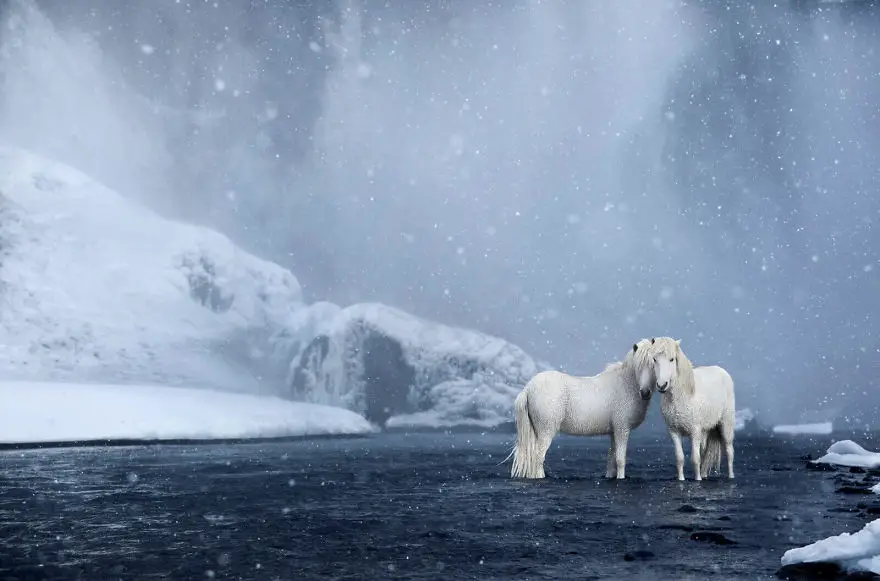 Besides the country's unique landscape, it was its legends and mystical tales that attract Doggett. "In many ways, I was drawn to Iceland because of my interest in adventure – one I've had since I was a child," he said.
During his time in Iceland, the photographer lived on a farm with hundreds of these rare horses. Even he only stayed a couple of weeks, Doggett admits it took him a few months to plan this special photoshoot. "Other than the innate challenges of documenting this rare horse breed, the unpredictability of Iceland's weather was the most challenging aspect of creating this series," Doggett said.
But in the end, it worth every single moment of it." The waterfalls are incredibly loud and almost violently beautiful, yet the horses were calm, standing mere feet from the millions of gallons of rushing water," the photographer added. Have a look at his fabulous pictures.
(h/t: Drew Doggett | Bored Panda)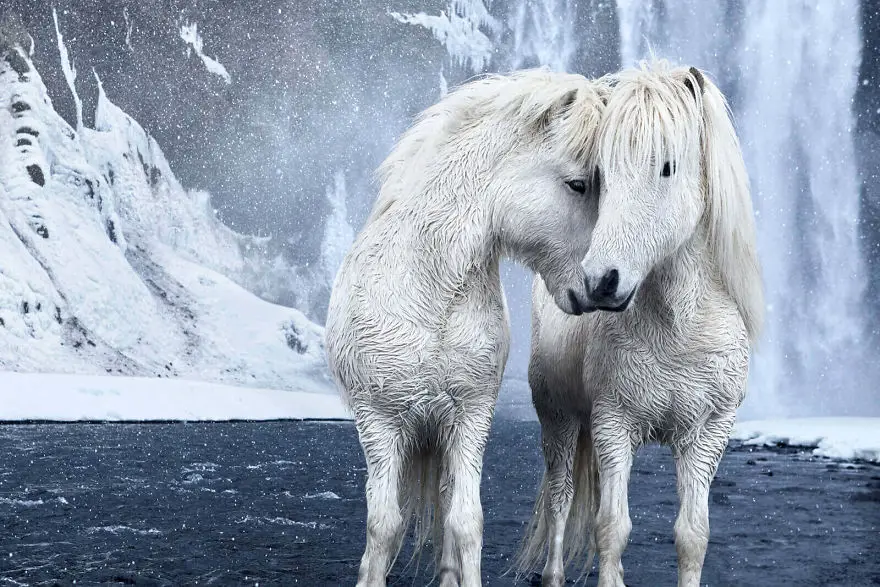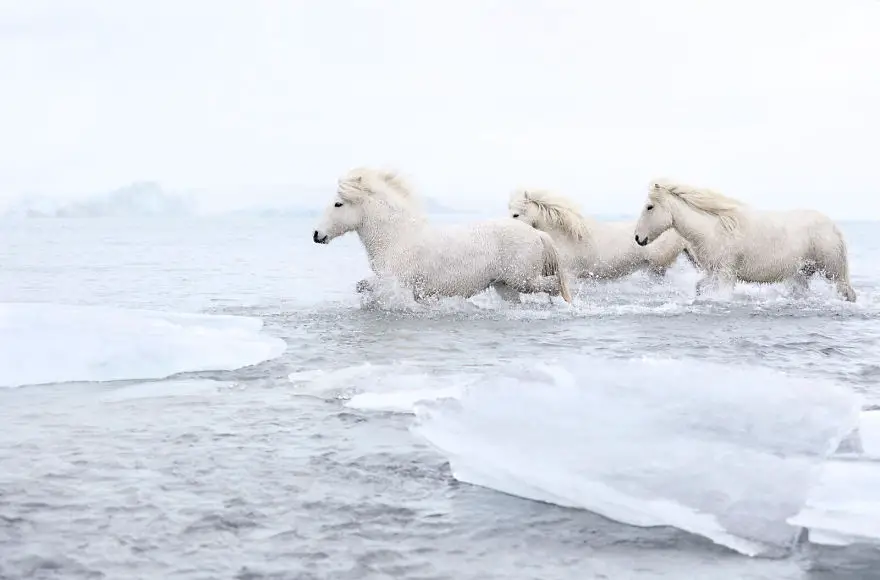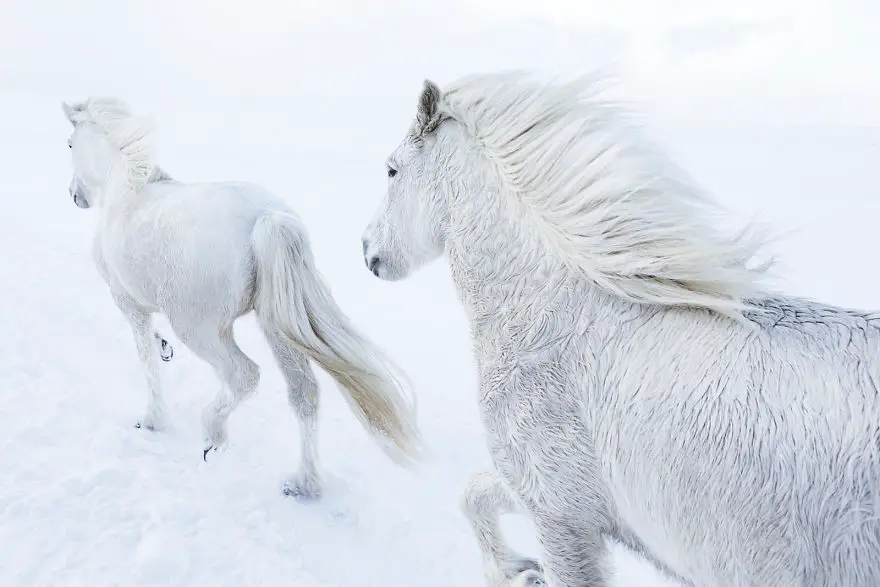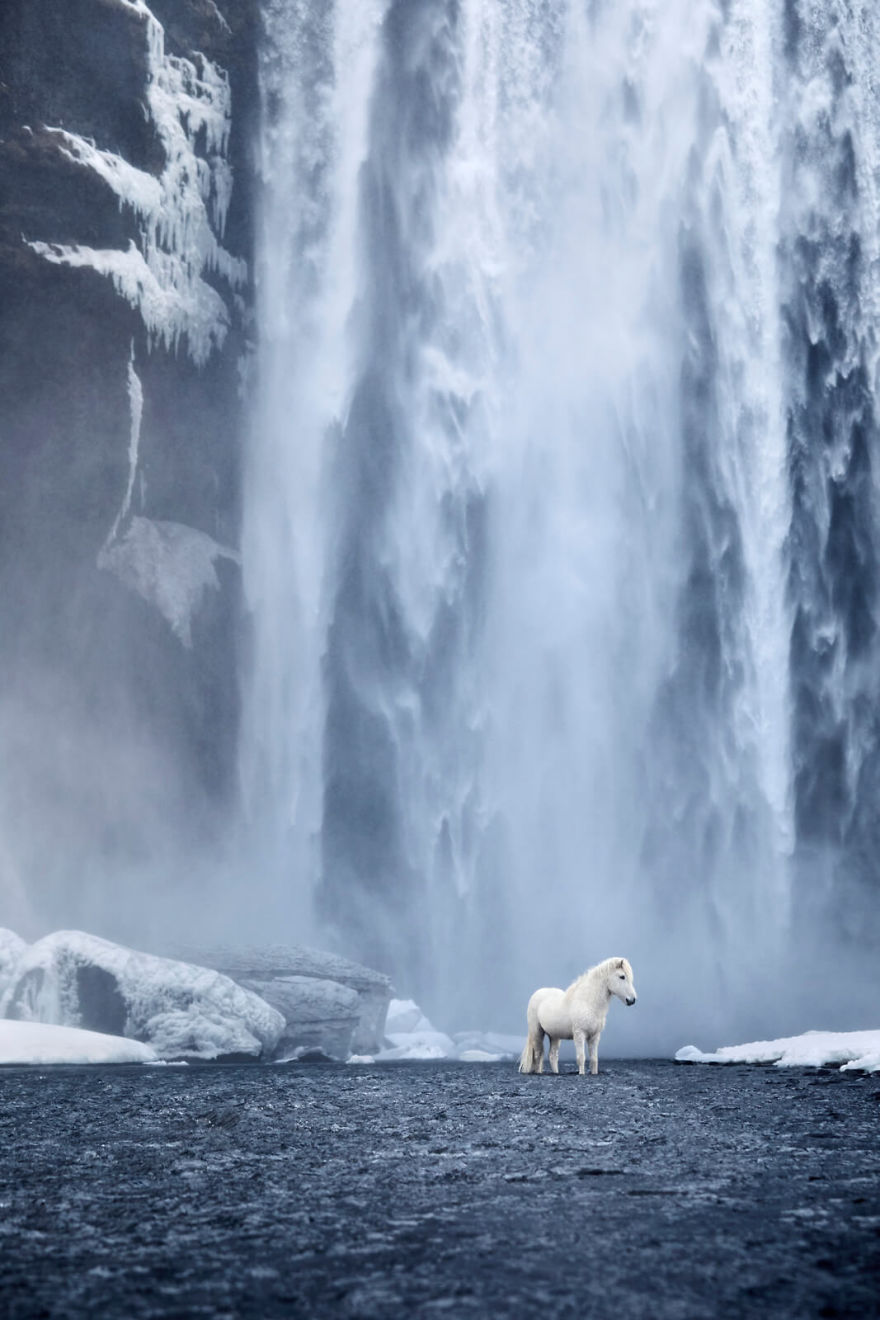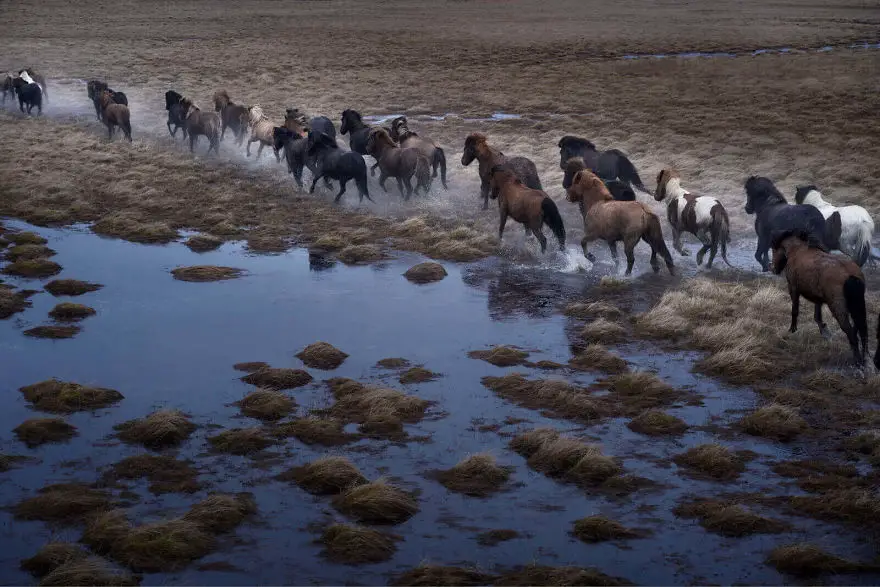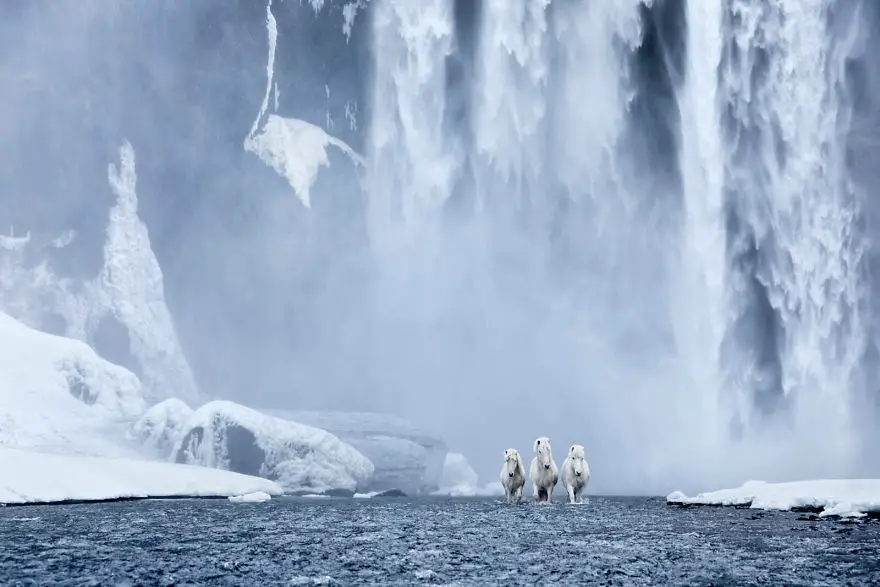 Check out a footage of behind the scenes:
You can fallow Drew Doggett on Instagram, to find out more about his beautiful work.