A tiny little puppy's worst nightmare turned into a happy ending when he was abandoned on the streets of Los Angeles but fortunately, he crossed paths with two patrolling officers from the Los Angeles Police Department – Officers Mercado and Tavera.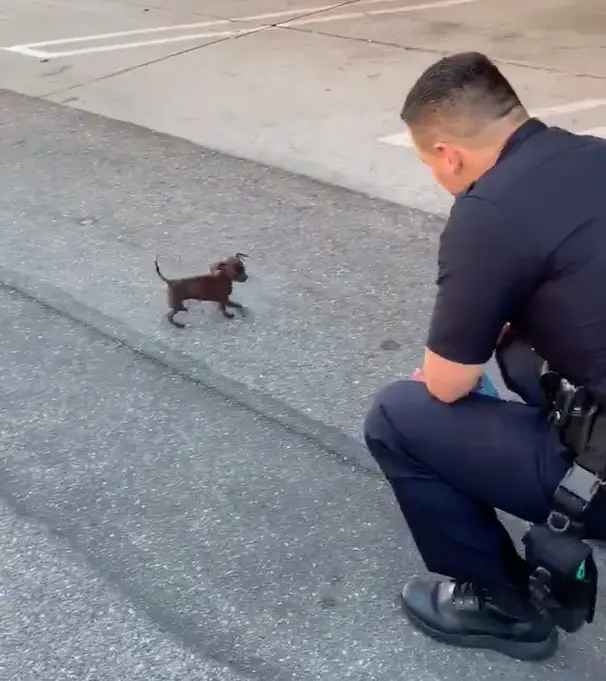 While on duty, the officers spotted the cute little pup wandering all alone on Hobart Boulevard in LA and immediately approached him, assuming he might be lost. However, it became apparent that he had been abandoned. Despite looking weak and hungry, the puppy's tail didn't stop wagging and he was all smiles when he met the officers.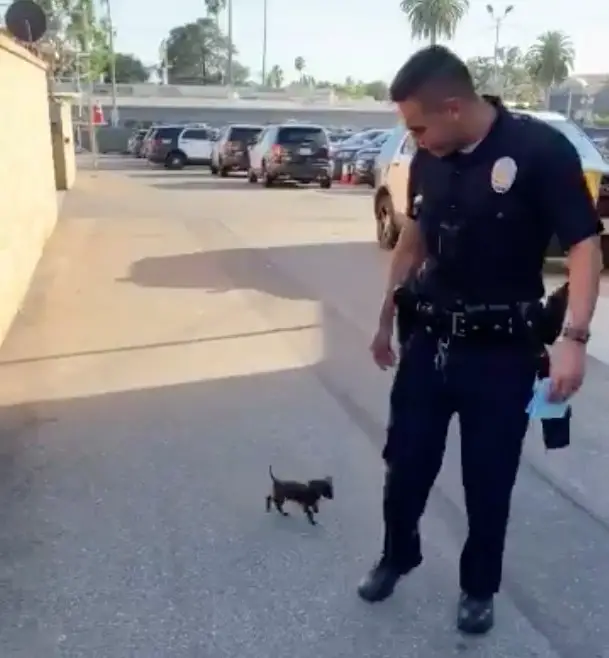 The officers fell in love with the adorable fluffy ball and rescued him, taking him to the police station.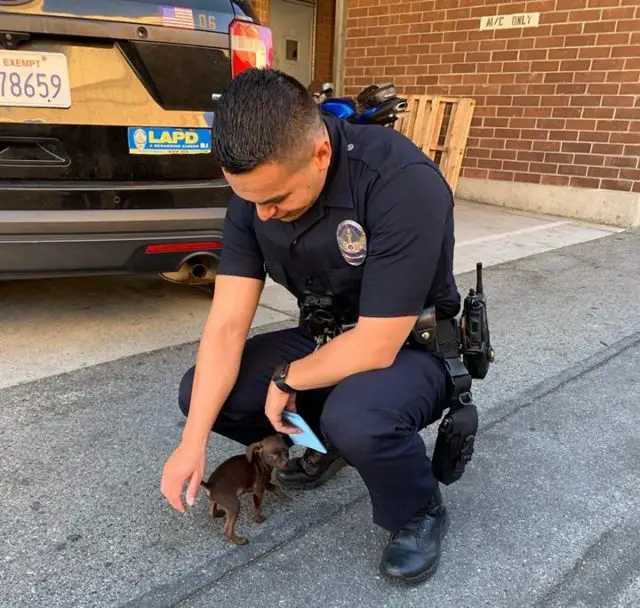 Although officers are typically trained to remain emotionally detached during missions, the puppy's affectionate behavior towards Officer Mercado during the ride back to the station tugged at his heartstrings.
Hobart won't leave Officer Mercado's side!! 🥺 #HollywoodHobart pic.twitter.com/S5e4rQUZAx

— LAPD Hollywood Division (@LAPDHollywood) October 5, 2019
Officer Mercado decided to make the tiny puppy part of his family and named him Hobart after the street he was found on. Upon arriving at the station, they checked to ensure that nobody was looking for the puppy, but it turned out that he was not microchipped and there were no reports of a lost pup.
Hobart now lives happily with Officer Mercado and his family.