Eugene Bostick, an 80-year-old animal lover from Fort Worth, Texas, may be retired, but he still dedicates his time to making the world a better place for all of us – specifically, stray dogs. Despite no longer working, Bostick acts as a full-time "train driver" for rescued stray dogs, taking them on adventures as his passengers. Even though he has always had a kind heart for animals, especially those without a home, Bostick feels he can do more and uses his newfound free time in the most fulfilling way.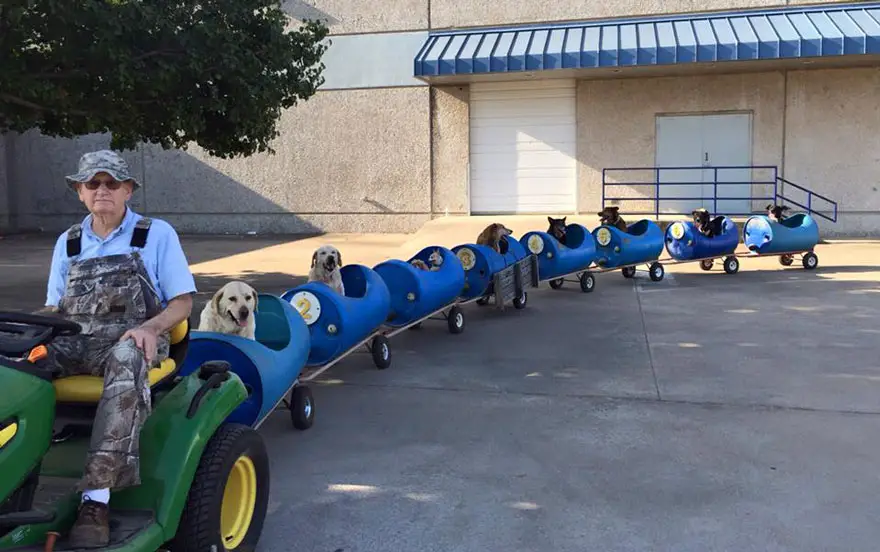 "We live down on a dead-end street, where me and my brother have a horse barn," Bostick said. "People sometimes come by and dump dogs out here, leaving them to starve. So, we started feeding them, letting them in, taking them to the vet to get them spayed and neutered. We made a place for them to live."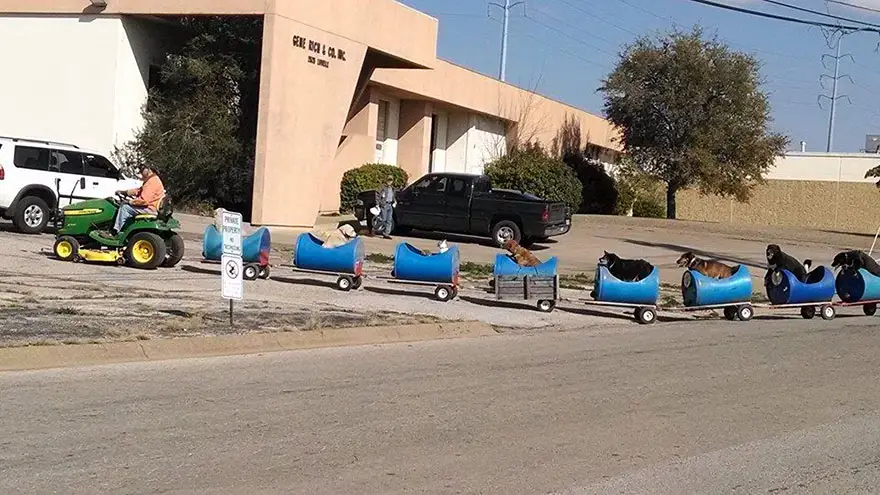 So Eugene has adopted many stray dogs to his brother's farm. However, he wanted to offer them more than just food, water, and shelter. He wanted to ensure their happiness too. To do this, he built a train specifically designed for his rescued puppies to keep them entertained and happy.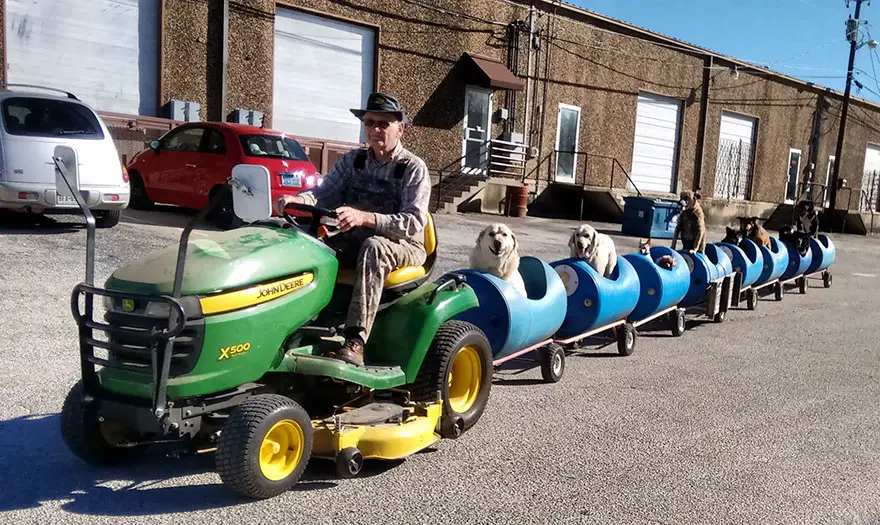 "One day I was out and I seen this guy with a tractor who attached these carts to pull rocks. I thought, 'Dang, that would do for a dog train,'" he said. "I'm a pretty good welder, so I took these plastic barrels with holes cut in them, and put wheels under them and tied them together."
Naturally, all dogs love the dog-train trips!
"Whenever they hear me hooking the tractor up to it, man, they get so excited," Eugene said. " I am getting older, so I suppose it can't last too much longer, but I'll keep it going as long as I can, because these dogs have a great time. They just really enjoy it."
More about this hero in the video below!