It must be a special connection between kids and animals, since it's hard to find a more adorable duo. Watching the cute mini-humans fraternizing with all kind of animals it's always heartwarming. Speaking of special friendships, this lovely bond between a 5-year-old and her duck is definitely an adorable sight.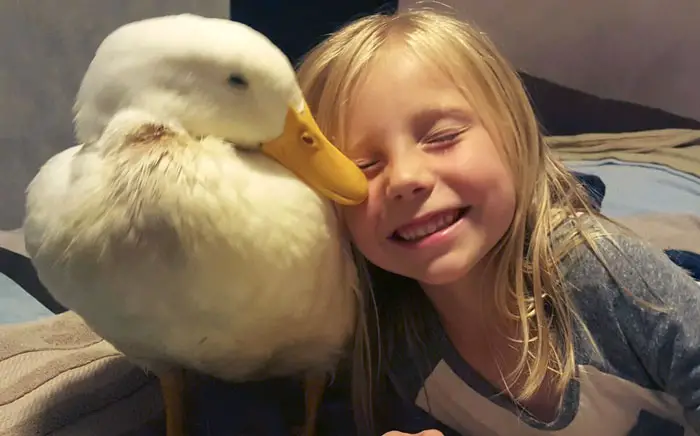 Kylie Brown was only 4-year-old when her parents got back home with a tiny duckling they just rescued. But despite her early age, the girl instantly fell in love with the cute little thing and she asked if she could look after him.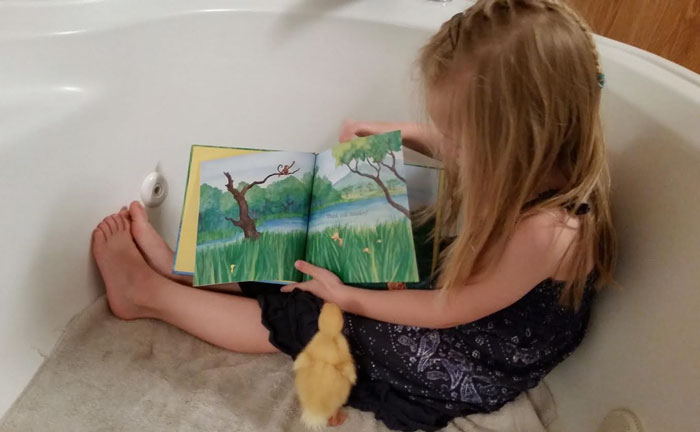 "We brought him home, this little yellow furball is squawking in a box, and Kylie walked over to the box and leaned in, and he was quiet," Ashley Brown, Kylie's mother, told wnep. "Everywhere she went he was quiet. And if she went missing, he would squawk and panic."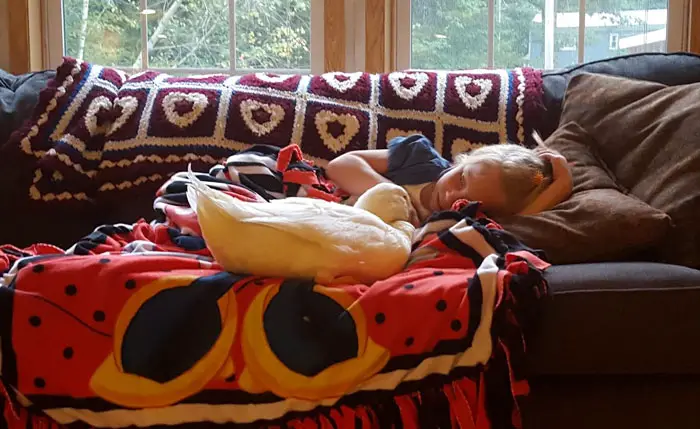 Now, the two are inseparable, whether it's playing, napping together, swimming or even sledding. But that's not all, because Snowflake, how the duckling was named, certainly believes Kylie is his mom. Of course, the now 5-year-old girl loves this entitle and she acts like it. "They are best friends. I've seen (Kylie) grow up. She's become very responsible. She takes very good care of him." "I'm his mom," Kylie told CBS.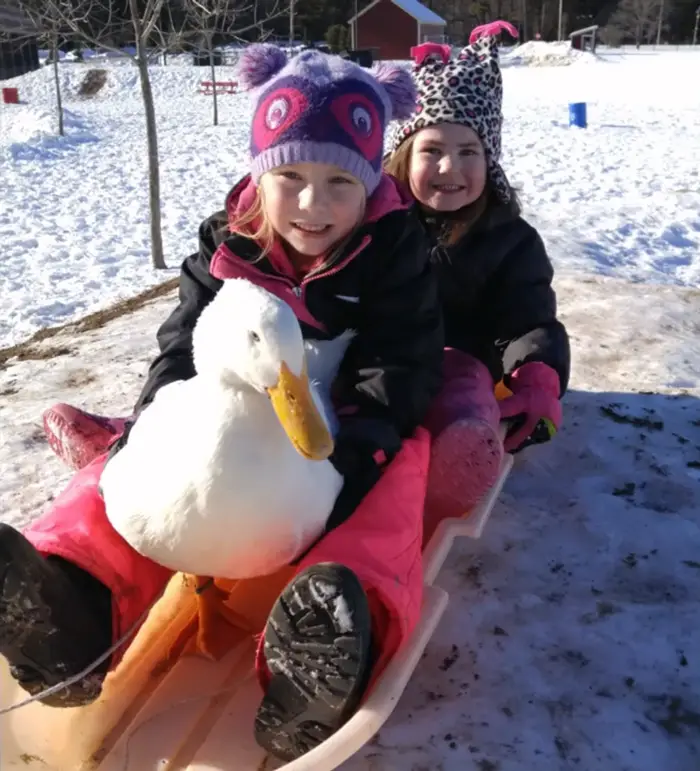 Apparently this behavior Snowflake had developed is pretty usual for a duckling. The Austrian scientist Konrad Lorenz, ducklings and goslings 'imprint' on the first moving object they came into contact with. Well in this case it wasn't an object, but a cute friendly girl, the Snowflake followed.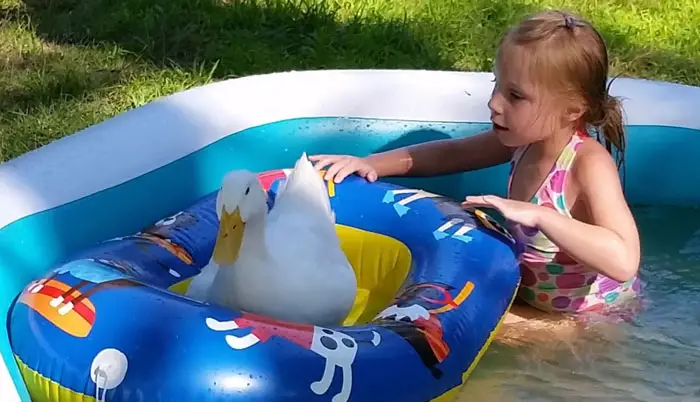 Find out more about this special bond between Kyle and her beloved Snowflake, here:
h/t: boredpanda