Losing a dog can be a devastating experience, but it's crucial to remain optimistic. Occasionally, dogs will unexpectedly reappear in our lives, even after several months or years of being missing.
A family was recently blessed with a miracle when their senior dog reunited with them three years after disappearing. In South Carolina, Dorchester Paws, an animal shelter, received an 18-year-old dog named Binky, or Mr. B, last month. He had been discovered wandering the streets and was picked up by a kind-hearted passerby.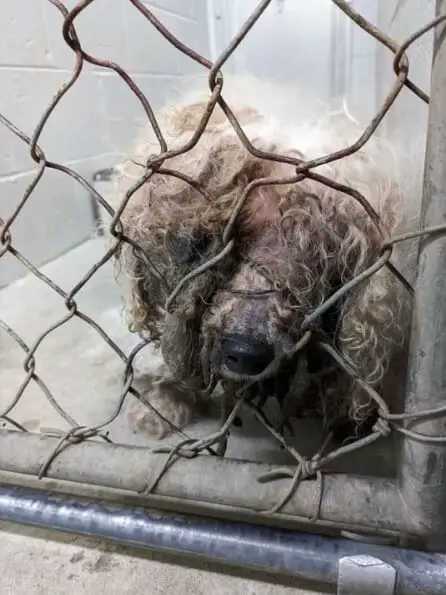 Upon his arrival at the shelter, Binky was found to be in a deplorable condition. He had severely matted fur, was malnourished, and was infested with fleas. Additionally, his nails were overgrown, and his teeth were decaying. The shelter documented on Facebook that they provided Binky with medical attention, shaved his fur, and administered life-saving treatment for the elderly canine.
During the grooming process, the staff came across a microchip, which they used to identify Binky's owner. To their astonishment, they discovered that Binky had been missing for three years! After informing the family about Binky's discovery, they were reportedly in complete disbelief, as the miracle they had been praying for had finally transpired.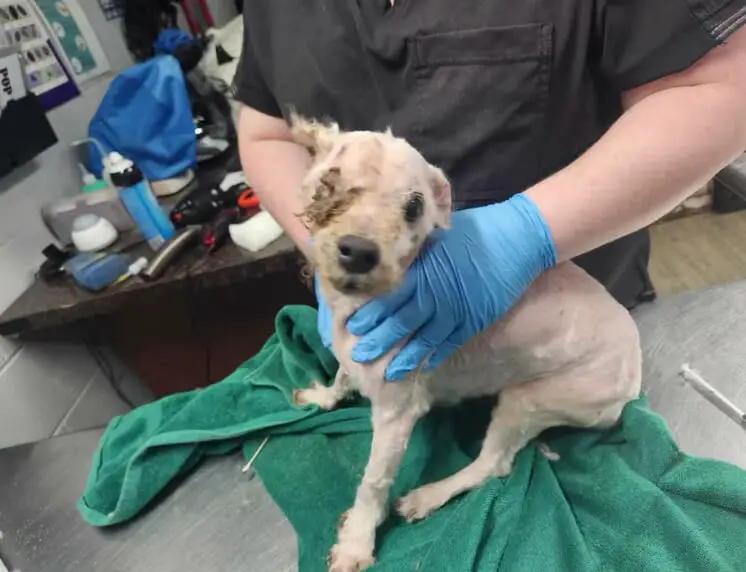 "They were absolutely devastated when he wasn't found, as they did everything they could but had no luck in finding the poor dog," the post reads. "All they hoped for was for him to be found and scanned. They waited by the phone for years, waiting for the phone call."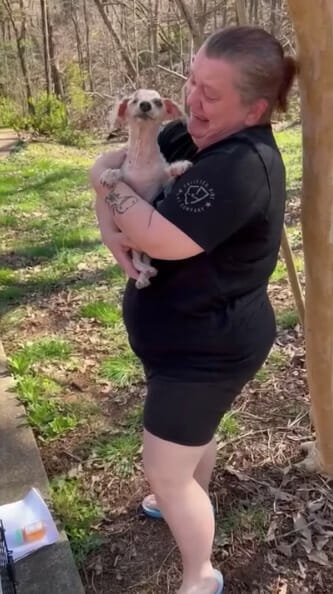 After being apart for three long years, Binky was finally going back to his home. A volunteer from the shelter took the initiative to drive the dog for six hours, ensuring that he reunites with his family. The shelter posted on Facebook that there were tears of joy when this seemingly impossible journey came to an end, and Mr. B could finally rest peacefully with his family, who had rescued him from the shelter years ago.
"Microchips truly are life saving and the best way to get a lost pet back home!"
Although Binky is elderly in dog years, he is sure to be overjoyed to spend his remaining days with his loving family. This heartwarming tale serves as an essential reminder for pet owners to microchip their pets.
Learn more about this heartwarming story here: