This is the emotional moment a zookeeper at the Kansas City Zoo introduces her newborn daughter to the orangutans she cared for over the last decade. The curious primates immediately bonded with the baby, and their beautiful reaction has taken everyone by surprise, including the baby's mother. The 'special moment' was caught on camera!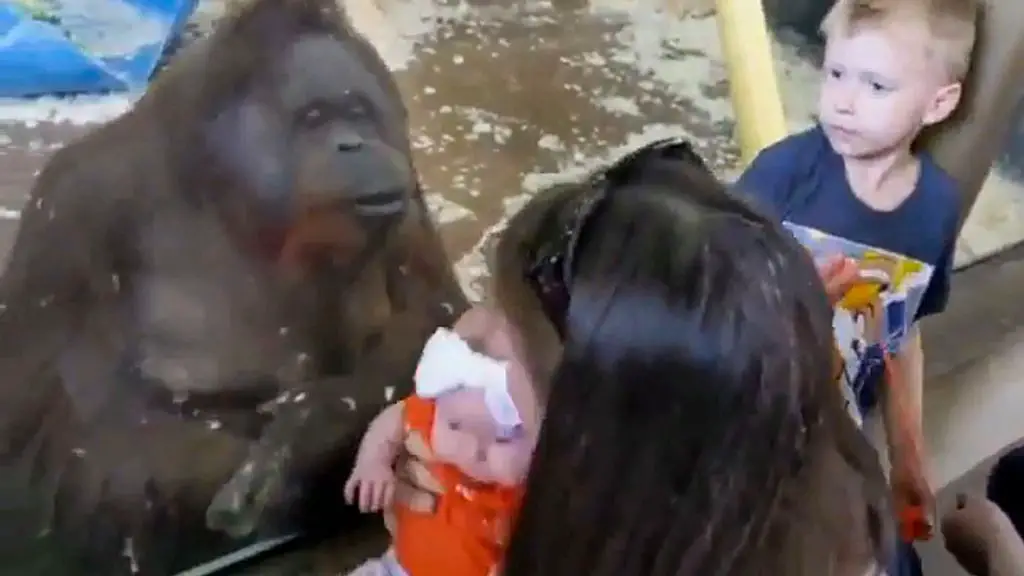 Amy, who's part of the Australasia Team Lead at the zoo, decided to take her family for a trip there, including her newborn daughter. To take advantage of the visit, Amy wanted to introduce her new baby to the orangutans she used to take care of; and she was not disappointed. The two orangutans, 45-year-old Jill and 12-year-old Kalijon, had the sweetest reaction upon meeting the baby.
The two primates look so curious and keen to meet Amy's daughter, and as Amy hold her little baby into her arms, Jill and Kalijon get closer to the glass to meet her. Even though they are separated by this glass barrier, their connection looks as touching as they would have been embraced.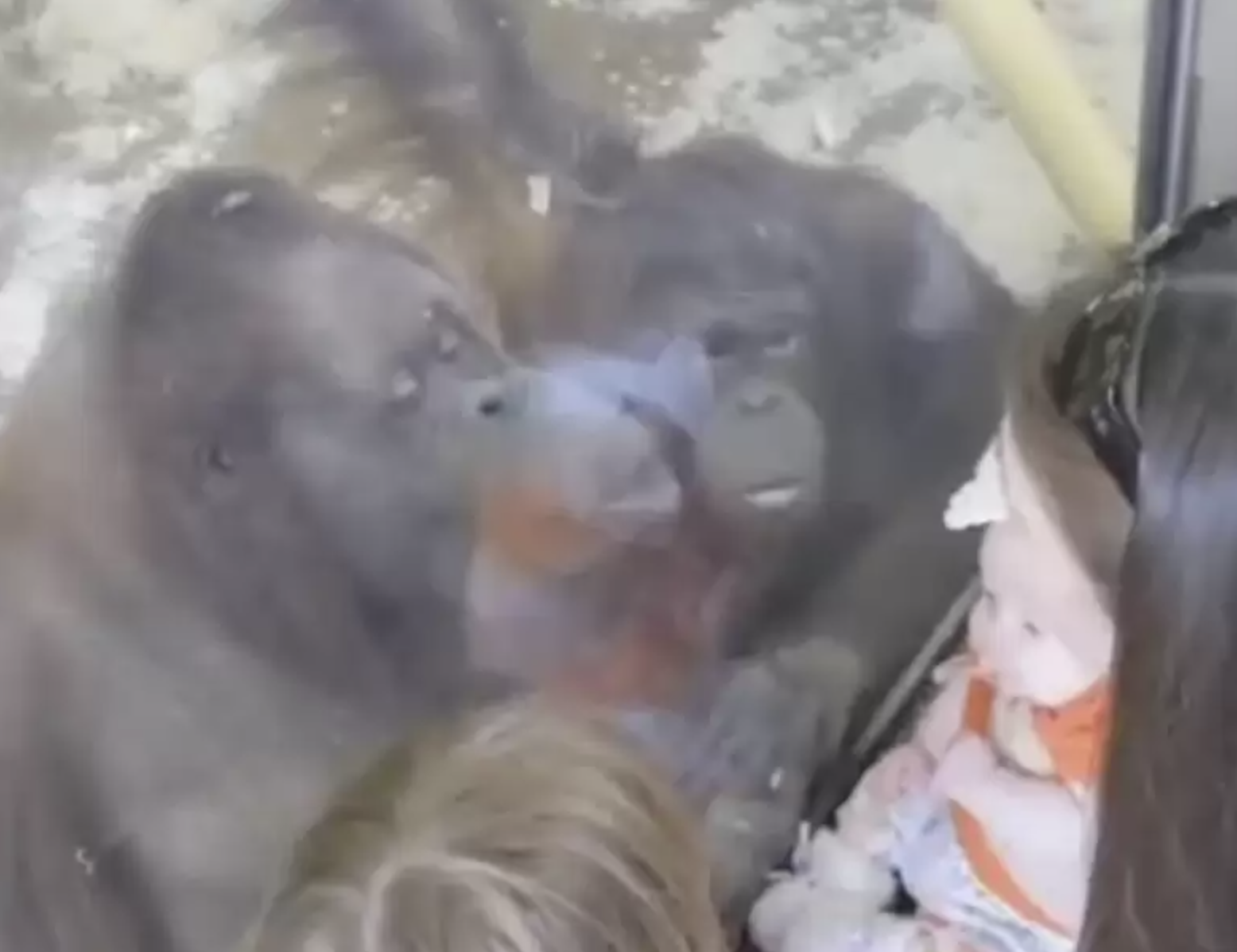 Kansas City Zoo has later shared the beautiful moment on Facebook. "It was a very special moment for sure," Amy said. "I've worked with Jill and Kali for 9 years now, and it is always so special when they recognize me visiting on a day off from work. Having been on maternity leave and not seeing them in over two months now, it was even more special to have them come over to visit and meet my daughter."
For Amy, the two orangutans are as family, so she wanted to share this moment with them, just like she did on other special occasions!
"These two were also there for my engagement a few years ago when my husband proposed in front of the outdoor exhibit," the post reads. "It was wonderful to share life's next milestone with them as well."
You can watch the moment here: