For most of us, pets are more than just animals that keep up company; they are legitimate members of the family and the mere thought of something bad happening to them is enough to make us cringe. So when the woman in the video below lost her house in a fire, one of her biggest fears was that her beloved cat didn't make it out of the house in time.
As chance would have it, the woman crossed paths with a reporter investigated the wildfire that had taken over the area. Flagged down by the woman, the reporter stopped the car and gave her a ride to what was left of her house to help her find her cat.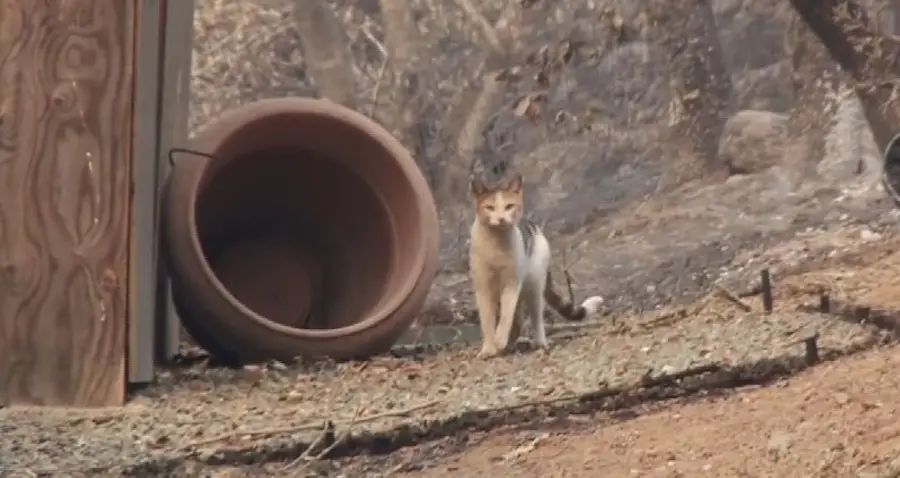 The woman's home was burned to the ground, but she still had faith that she will somehow find her cat alive. So she began calling her by her name, and after a few minutes she heard a familiar meow. Seconds later, the cat came out from her hiding. The cat was dirty and hungry, but she was alive. The entire touching reunion was captured by the reporter who offered the woman a ride to her home. You need to see this!