A young woman went from heartbroken to overwhelming tears, after she reunite the dog she thought she'd lost for good in matter of days!
Meredith McKay Luckett was in the car with her family and her furry friend Fergus, when another car crashed into them. Fortunately no one was harmed, but after the impact 200-pound Irish wolfhound dog disappeared. It did not take too long until everyone got out of the car and started to look after Fergus.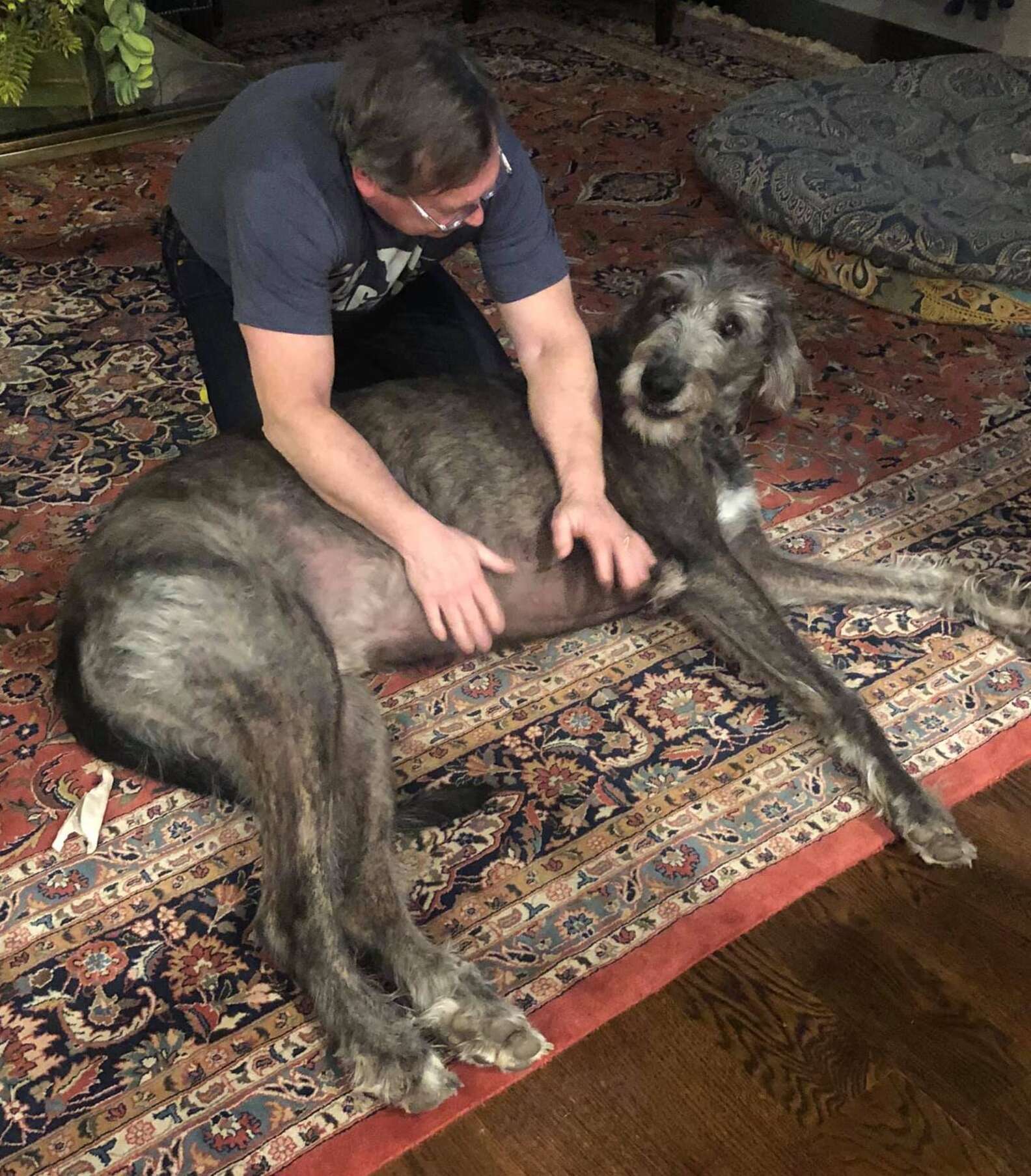 "We hopped out of the car and try to find him, but he was just gone," Meredith McKay Luckett shared with the DODO. "As you can imagine, he was scared out of his mind, so he just bolted."
The scared dog was nowhere to be found, but his family did not gave up. They alerted the whole community and in less than an hour, their neighbors, friends and even strangers were all trying to find Fergus, but unsuccessfully.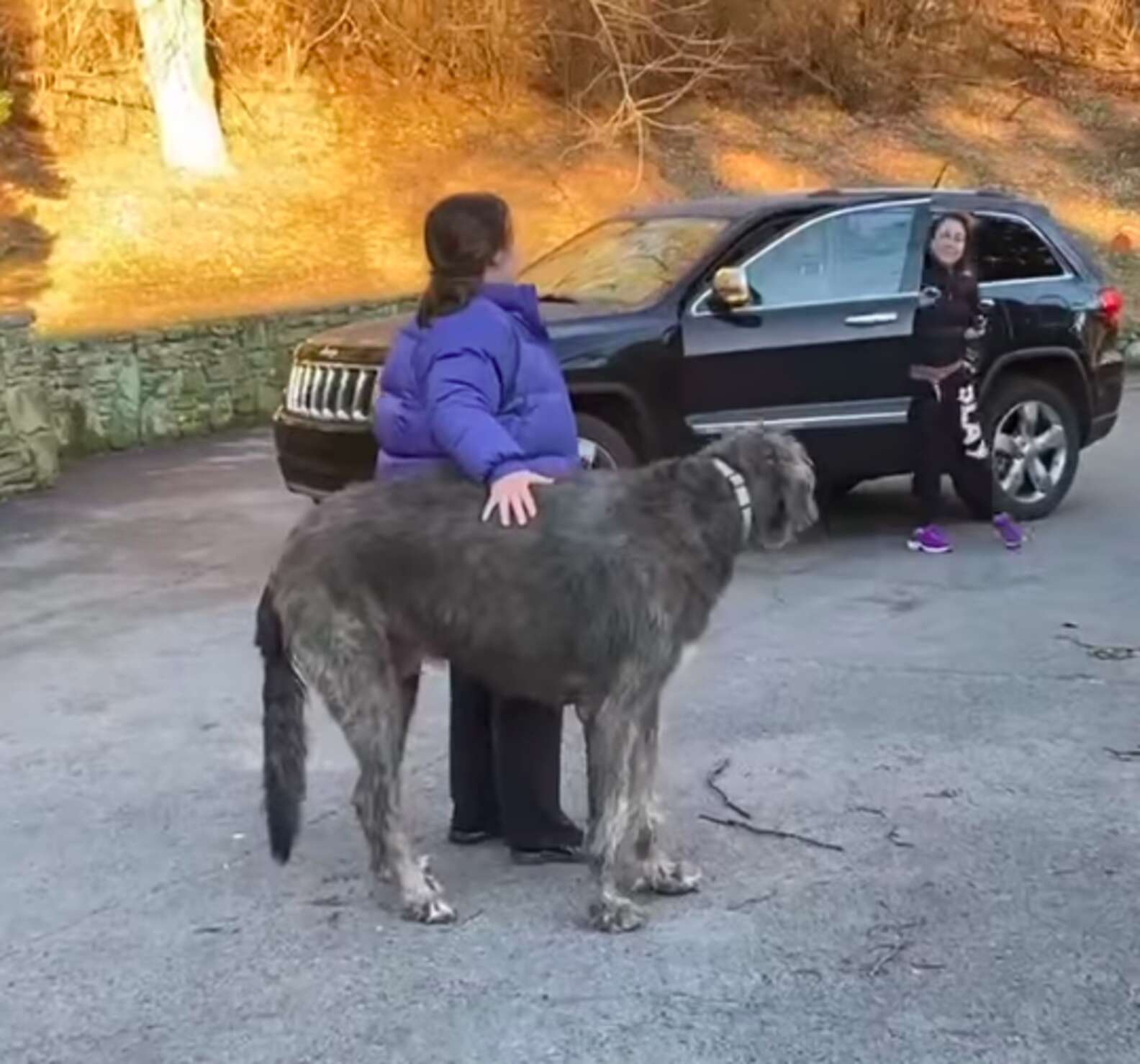 "Within 30 minutes of the accident happening, people were trolling the whole area trying to help us find Fergus," the young lady said. "At any given moment, within two miles of the accident site, cars were driving with their flashers on and going slow. It was incredible."
Although she thought she'd lost her gentle giant forever, Meredith never lost hope and her faith eventually got rewarded. Four days after losing him, Meredith's family got a phone call they've been waiting for so long. Fergus has been found.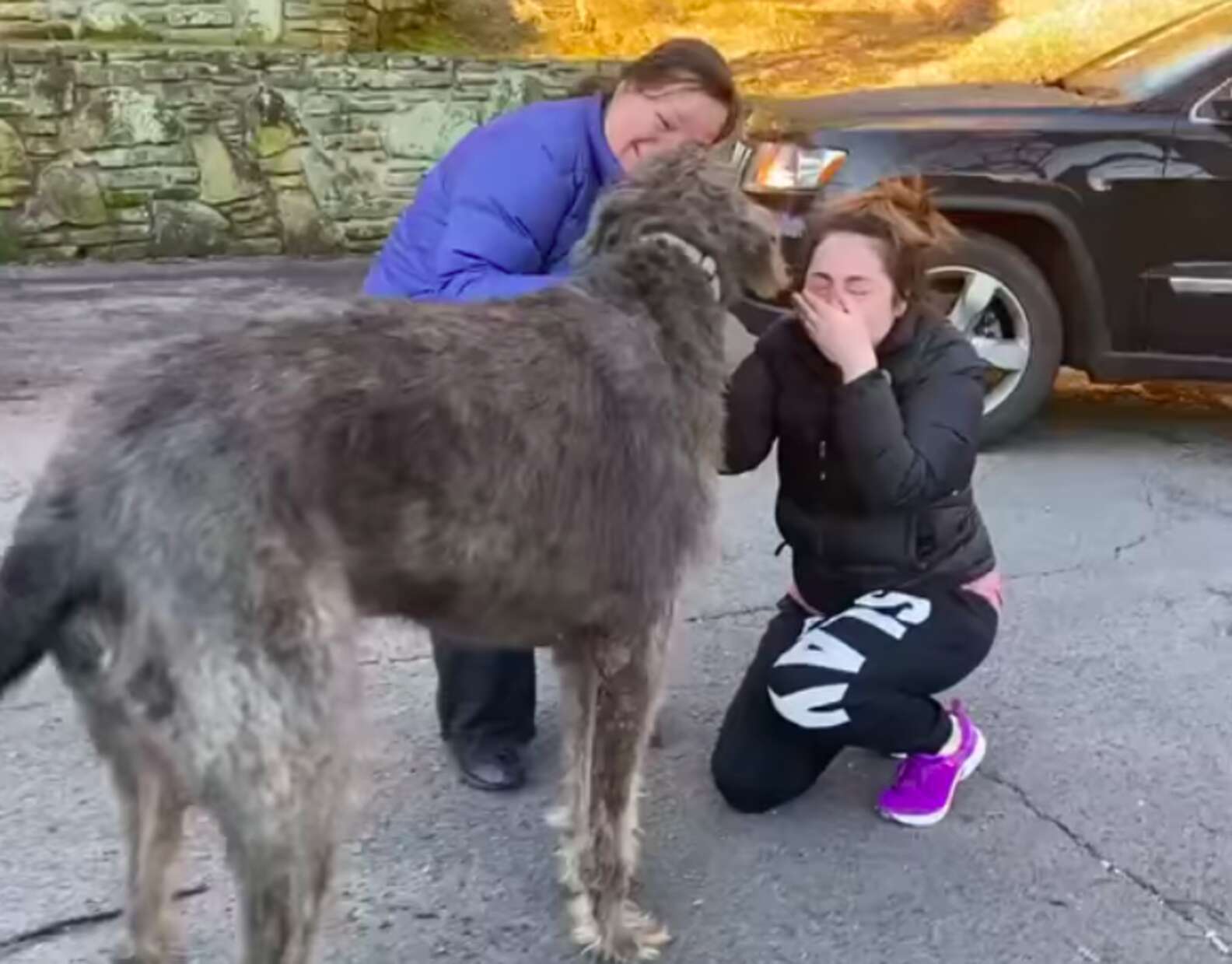 "I was still asleep when my phone started buzzing and they said, 'We have your dog,'" she said. "He's definitely a gentle giant. He's a little bit of a diva and loves to be inside, which is one of the reasons we were so afraid of him being outside."
Yet, the most emotional part was still to come. Meredith drove over to reunite her friend, but when she finally saw him, the moment was too overwhelming for her. "Clearly, it was a very emotional reunion," she said.
You can watch the beautiful moment here:
Though he had been missing for a a few days, Fergus was pretty fine. He only got a few scratches from the accident, but they had been all fixed after a short visit to the vet. Now, the gentle giant enjoys his time with his loving family. A situation he really loves, actually!
"I thought he was spoiled before all this happened, but now he is just being treated like a king," her human said. "We're all just making sure he's comfortable."
h.t: THE DODO