This is the incredible moment a group of belugas adopted a young narwhal. The moment was caught on video by a group of researchers in St. Lawrence River!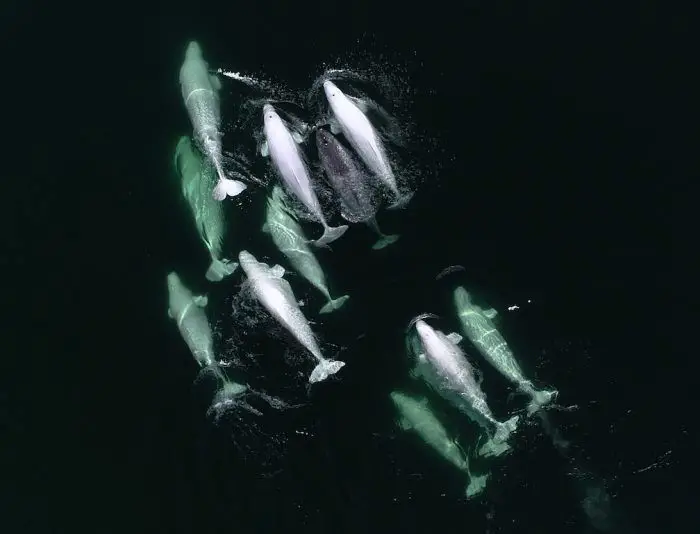 While tracking a group of 50 to 60 beluga whales in Canada, the research team got baffled when noticed a narwhal among the belugas pod. These long-tusked mammals are usually found at least 600 miles further north from the spot the pod has been discovered. So, the narwhal – a juvenile male – likely got lost, but apparently the beluga befriended him and saved him from certain death.
The unusual moment was caught on camera and the footage aired on the show "Secrets of the Whales," directed by Brian Armstrong. The kindness these belugas showed to the lonely narwhal, impressed everyone from researchers, shows producers or marine life enthusiasts.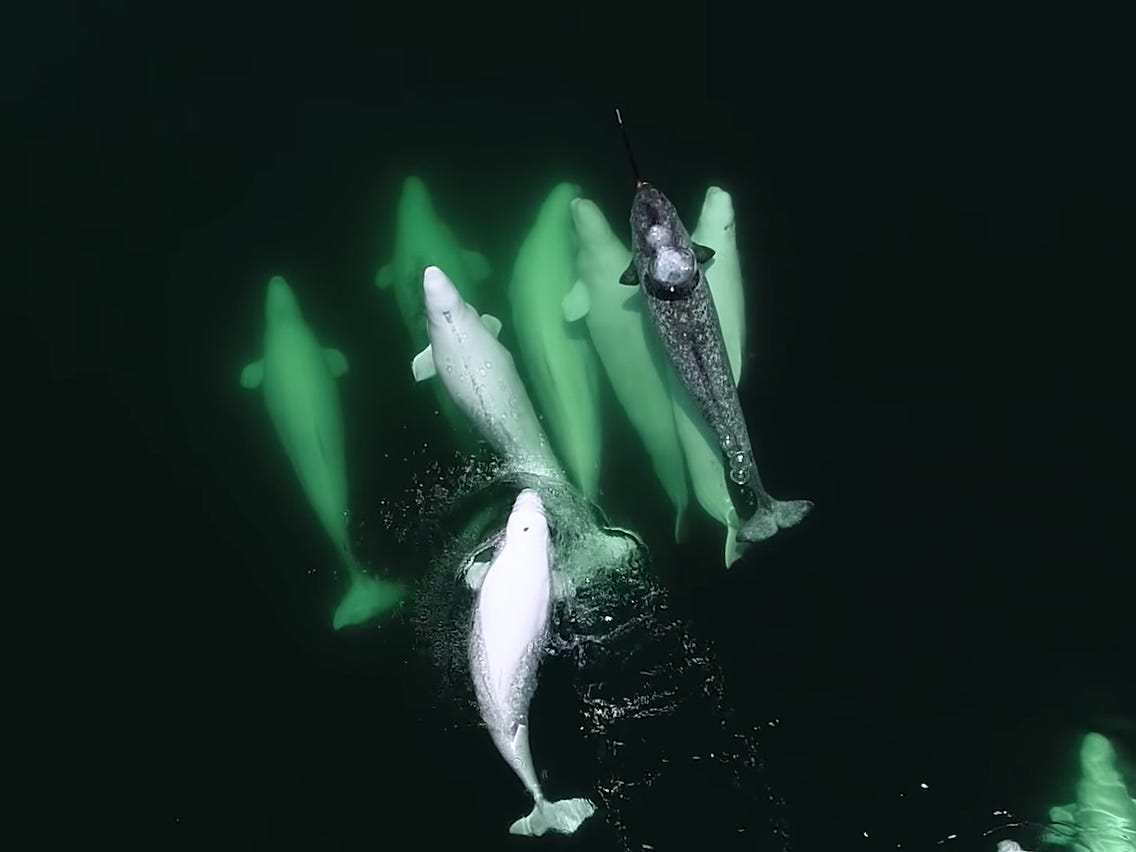 "The beluga choosing to adopt this other species is really something quite extraordinary," Brian Armstrong said. "They[the belugas] didn't get the script, so you're never quite sure what you're going to get. We can learn a lot by watching these whales. How do you describe that other than compassion?"
Although the beluga whales and narwhals are actually part of the same family, Monodontidae, they are still very territorial creatures, so the way these belugas group acted has only one explanation – an act of compassion.
"I think it shows the compassion and the openness of other species to welcome another member that may not look or act the same," Martin Nweeia, a marine mammal biologist told CBC. "I don't think it should surprise people."
Watch the lovely moment here: