Nick, a frantic truck driver has been reunited with his beloved fur co-pilot after a fellow traveler saw his plea for help on Reddit.
While on his way to Elgin, Illinois, Nick noticed that one of his truck mirrors was in need of repair. Since repair shop mechanics said that they were unable to fix the mirror until the following morning, the driver prepared to watch some movies with his loyal cat, Waylon.
Beside being an ideal travel companion, Waylon has also helped Nick cope with the emotional difficulties of being a veteran. Therefore, when he noticed Waylon was missing from his truck, Nick started to panic.
"I'm not gonna go into detail, but long story short, I don't do well in crowds, or when I'm totally alone. Waylon kept me grounded. He kept me sane. And most of all, he kept me safe," Nick wrote on Reddit.
"I stood and hollered for him, but he didn't respond," Nick said. "Waylon ALWAYS responds. He's a very vocal cat. I started tearing up the sleeper, hoping he was just really sleepy or something, but I found no luck there. That's when I realized that he had gotten out."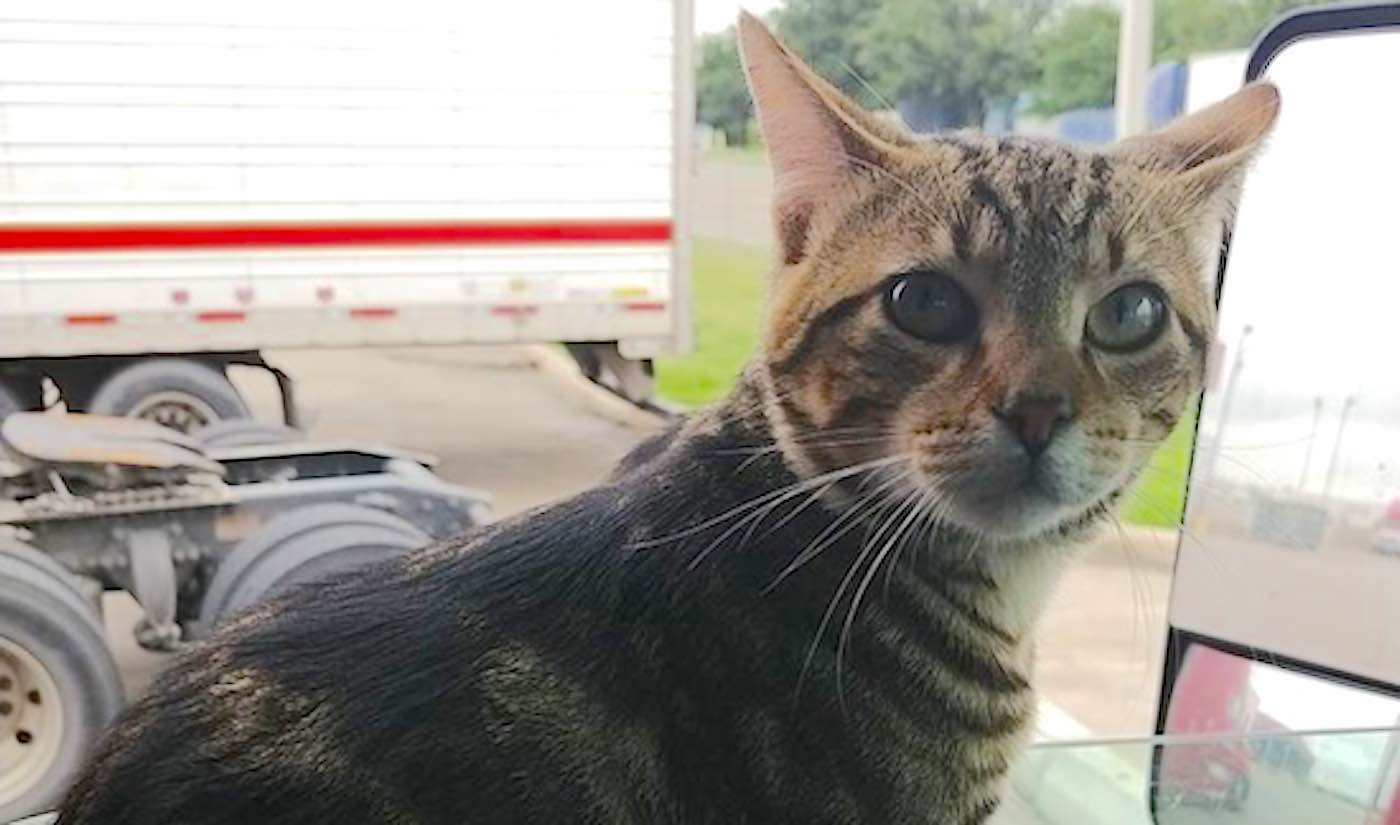 That night Nick desperately tried to find his friend. But, unfortunately after almost 12 hours of searching, he hasn't found any signs of him. Anyway, he wasn't about to gave up, because he knew that he had to be on his way – but before he hit the road, he posted a picture of Waylon to the "Trucker Cats" Reddit page.
"I know that the odds are slim, but if you picked him up or see him please let me know. I didn't know what else to do," Nick wrote. "I have to get back on the road now, so it's out of my hands. I won't give up hope. I know that he'll remember me as long as he lives. I love you buddy. I hope I see you soon."
View this post on Instagram
Soon after, the driver's inbox was flooded with dozens of messages of hope and encouragement. But he could not help but feel heartbroken over Waylon's disappearance.
And when Nick started to lose any hope, his cell phone rang. He had just picked up a new shipment of cargo in Wisconsin before heading off to Utah, when someone told him they had found Waylon in a bramble bush on the side of the highway.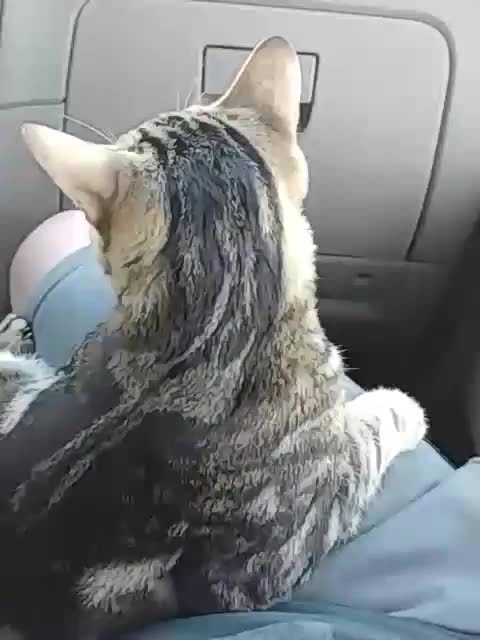 "I was skeptical, but the more they described him, the more I started believing them," says Nick. "Finally when I saw the picture, that was all I needed. It was him. My boy. My Waylon. I NEEDED him back. That cat represents my whole life," says Nick. "I don't have any kids, or a wife, or even a girlfriend. That cat is my only companion."
So, Nick immediately changed his route to reunite with his very best friend. Needless to say, the reunion was an emotional one. "Now, I'm off to keep exploring this wide country, and Waylon will be there with me every step of the way," Nick said.
View this post on Instagram
Source https://www.goodnewsnetwork.or