We've seen so strange challenging circulating on social media in the last years. Remember 'neknominate' or 'Birdbox' challenges? Well, even viral, these tendencies were actually useless. But when you see something so positive for  change, it's absolutely awesome!
The last viral trend on social media seems to be the 'Trash Challenge' or #trashtag. And hundreds of photos with people cleaning up beaches, lakes or parks are invading the internet.
#trashtag seems to be trending. This one's from Nepal 🇳🇵 pic.twitter.com/stAxbQXhup

— Kelllvvviiinnn (@kelllvvviiinnn) March 9, 2019
#trashtag is awesome, never thought I'd support one in a non sarcastic fashion. I sure hope this challenge sticks around. pic.twitter.com/3t2dIqZvsE

— momento (@EddieOhGonzales) March 10, 2019

The idea is circulating on social media for almost a year, but it went viral in the last few days. And the views are dramatic if you imagine that people are those who dropped their trash in the first place.  However is really nice to see there are still people out there who care about the environment.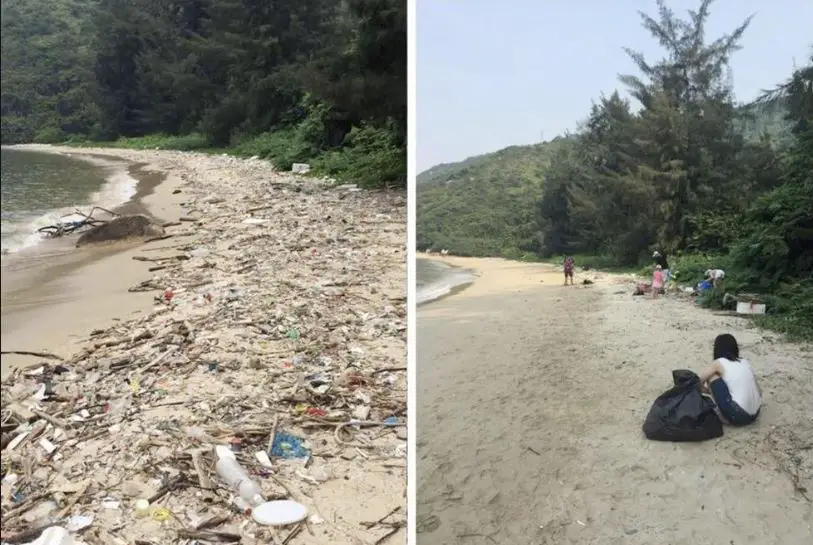 Maybe the best explanation of the phenomenon was given by Cody Hanson:
"It's the only outdoors we have. We all use it for many different things but it is the only one we have. So let's all do our part and treat it with respect. Let's pick up after ourselves and then pick up extra. It only takes a few minutes of your time to pick up something that'll far outlast us humans if left alone."