A very tiny monkey found herself in the toughest situation after her own mother rejected her, shortly after birth. With all the odds against her, the fragile creature's fate seemed sealed, but the zookeepers at the Houston Zoo, where she was born, had a different opinion. Now they've been nursing the Goeldi's monkey back to health by bottle-feeding her!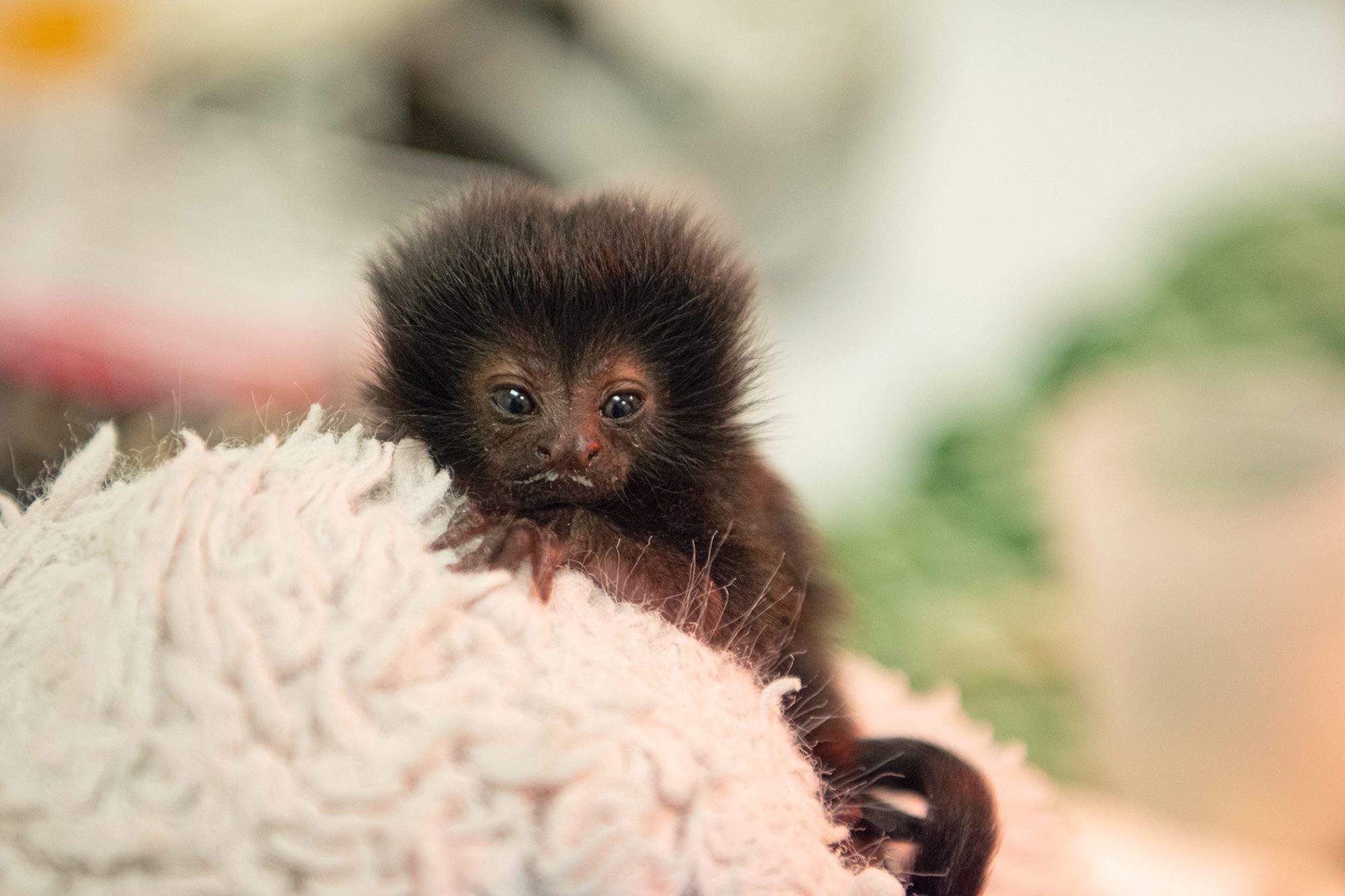 The cute little thing was weighing less than one ounce, when the primate keepers found her, in the Goeldi's monkeys enclosure, on January 15th. Unfortunately, despite the keepers attempts, the mother refused to take her baby, so they knew they had to act fact to help her to survive. So they moved the newborn baby monkey to the vet intensive unit.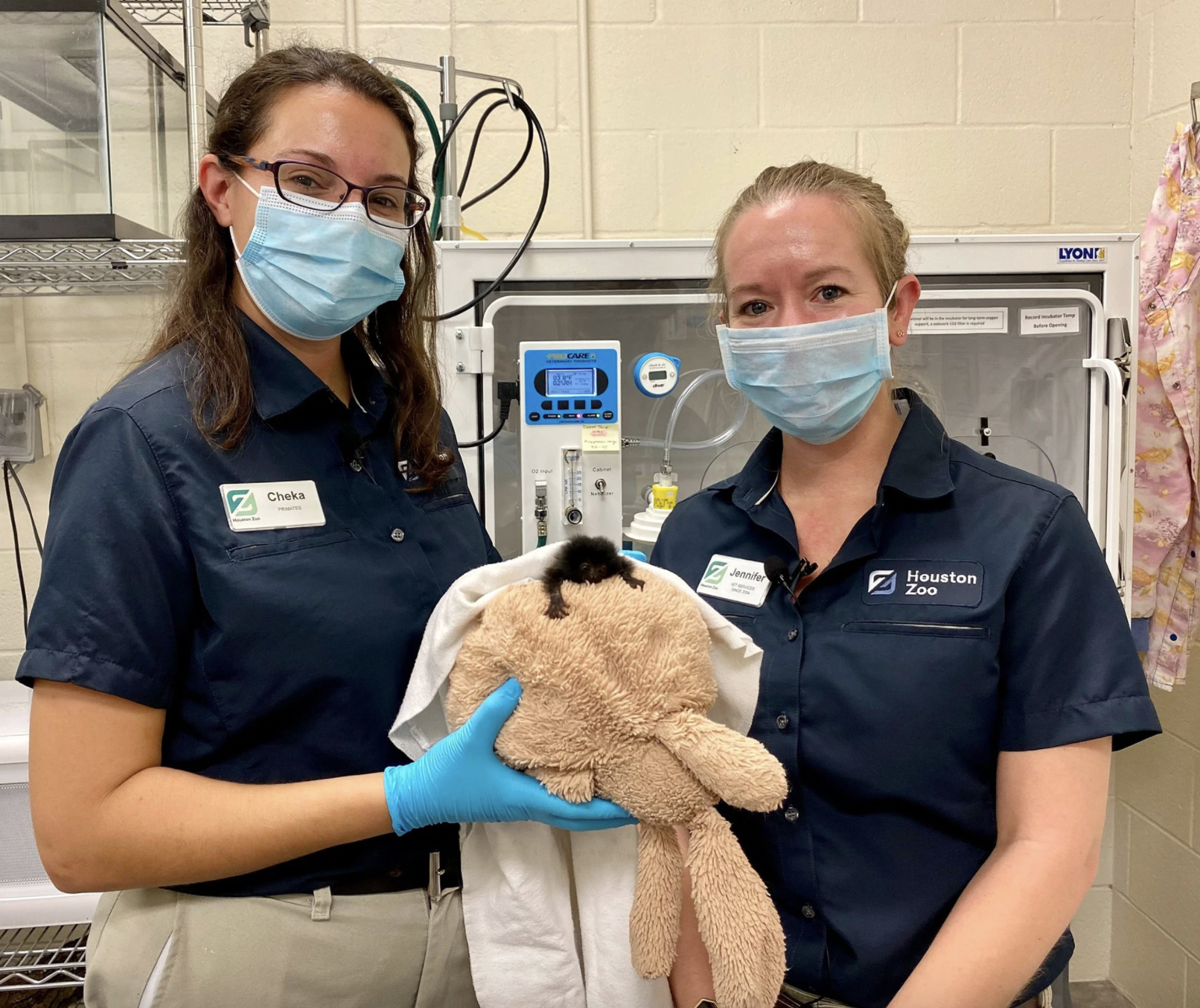 "On Jan. 15, 2022 primate keepers at the Houston Zoo found a surprise waiting for them when they approached the Goeldi's monkey night house — a tiny baby hanging onto a branch in her enclosure," the zoo announced in a statement. "Unfortunately, attempts to encourage Kylie to take the baby … were not immediately successful so the team made the decision to hand-raise Betty while continuing to encourage parental bonding."
After she got rejected by her parents, the tiny monkey named Betty by the staff, in the memory of late beloved actress and animal enthusiast, Betty White, will remain under the supervision of the keepers for the next few months. They will take care of her, and most important, they'll feed her around the clock, until she will be strong enough to reunite her parents.
"She didn't have the strength to hold on to mom and to nurse appropriately," said Amy, one of the keepers at the zoo's clinic. "We're feeding her every two hours, it's a round-the-clock job. It's hard to believe, but it does take a village [to raise] a monkey this small."