From the outside, it may hard to look at dogs serving in the K9 brigade as real officers. After all, for many of us, dogs represent our pets; our goofy, fury and adorable friends who love to play and sleep in bed with us
But for the men and women who get to be their partners, K9 dogs have the same right to be called legitimate police officer as they do. They are just as much a member of the force as their human peers. So whenever one of their canine partners and friends die, it's as tragic as if they would have lost one of their human partners.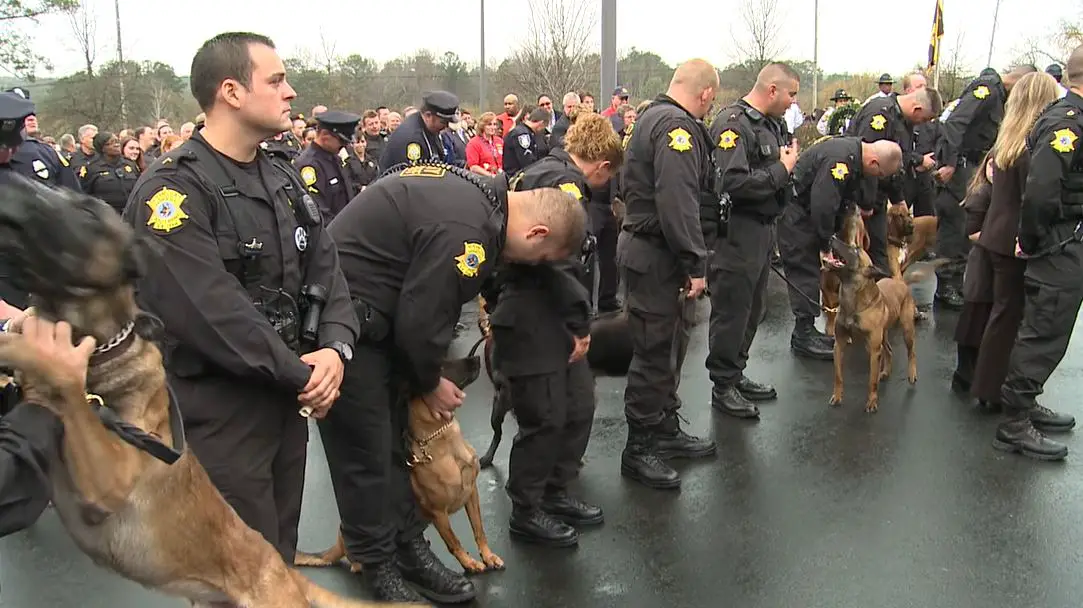 Fargo, a K9 officer, joined the force when he was just a puppy. He was just 9-months-old when he started his training. After years of serving during which he helped solve hundreds of cases, Fargo was killed in an attempt robbery. The dog attacked the robber in an attempt to subdue the armed robber.
His colleagues gathered together at a funeral ceremony to pay their last respects and honor their partner. The touching ceremony was caught on video. Watch as Fargo's partners says his last goodbye with tears in his eyes.