A series of photos shows the beautiful moment a cheetah approaches a wildlife photographer and hugged him. The scene was caught on camera by another photographer, and it shows just how affectionate these big wild cats can be. Nonetheless, this isn't the first time this lucky photographer gets the chance to cuddle with a wild cat!
Germany-based photographer Sasan‌ ‌Amir was visiting a wildlife sanctuary in South Africa, when a cheetah decided to surprise him in cutest possible way. The 27-year-old photographer was focused on taking some pictures, when the massive cat quietly came close to him and put its head on him.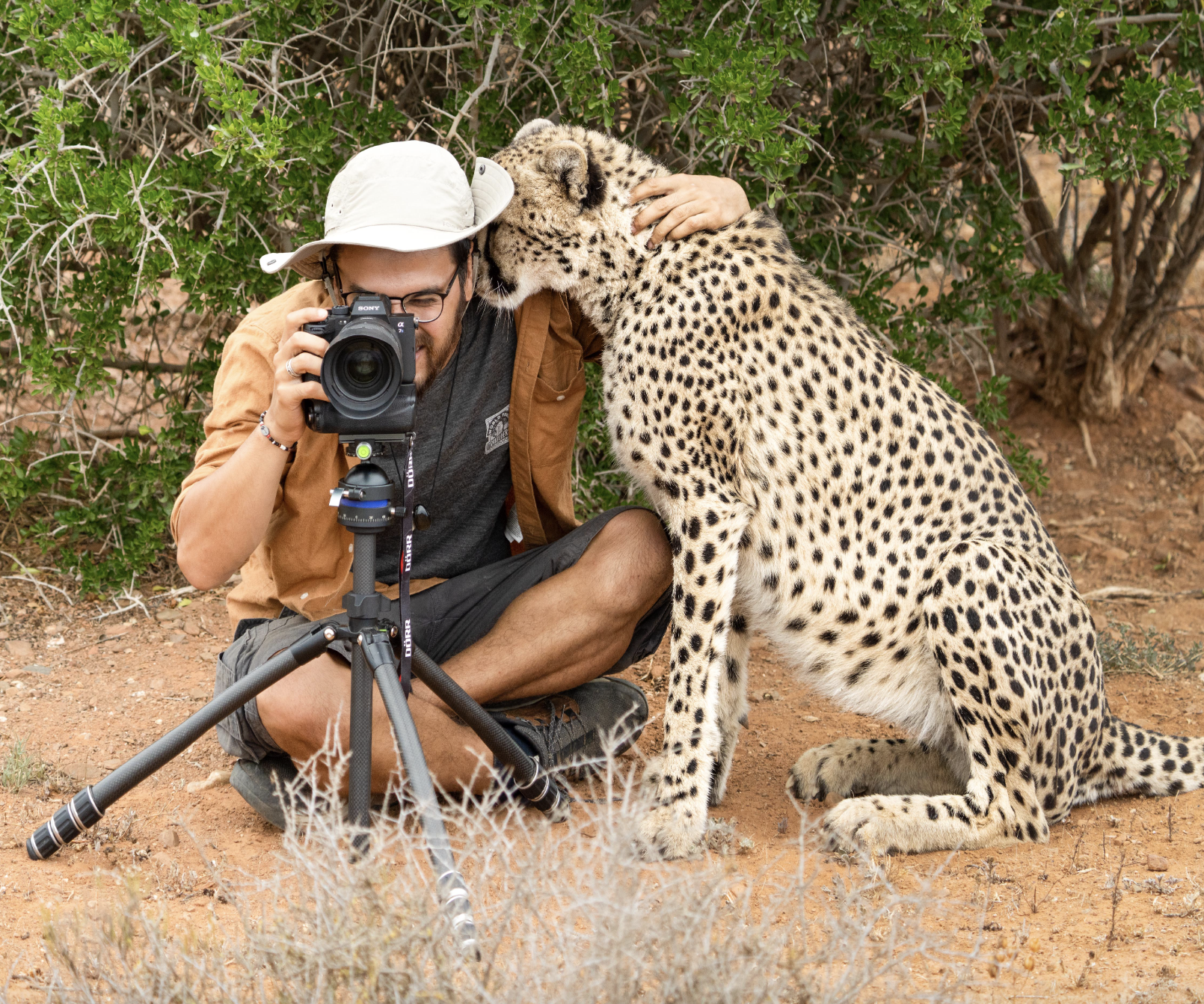 "I‌ ‌slowed‌ ‌down‌ ‌my‌ ‌movements‌ ‌and‌ ‌stood‌ ‌up‌ ‌and‌ ‌looked‌ ‌at‌ ‌the‌ ‌cheetah‌ ‌to‌ ‌show‌ ‌it‌ ‌I‌ ‌was‌ ‌aware‌ ‌that‌ ‌he‌ ‌was‌ ‌coming‌ ‌towards‌ ‌me," ‌Amir told CATERS NEWS. "The‌ ‌cheetah‌ ‌was‌ ‌curious‌ ‌and‌ ‌came‌ ‌slowly‌ ‌closer‌ ‌and‌ ‌sniffed‌ ‌me‌ ‌at‌ ‌first,‌ ‌and‌ ‌then‌ ‌began‌ ‌to‌ ‌purr‌ ‌and‌ ‌rub‌ ‌his‌ ‌head‌ ‌against‌ ‌me."
The man was completely taken by surprise by the friendly cheetah!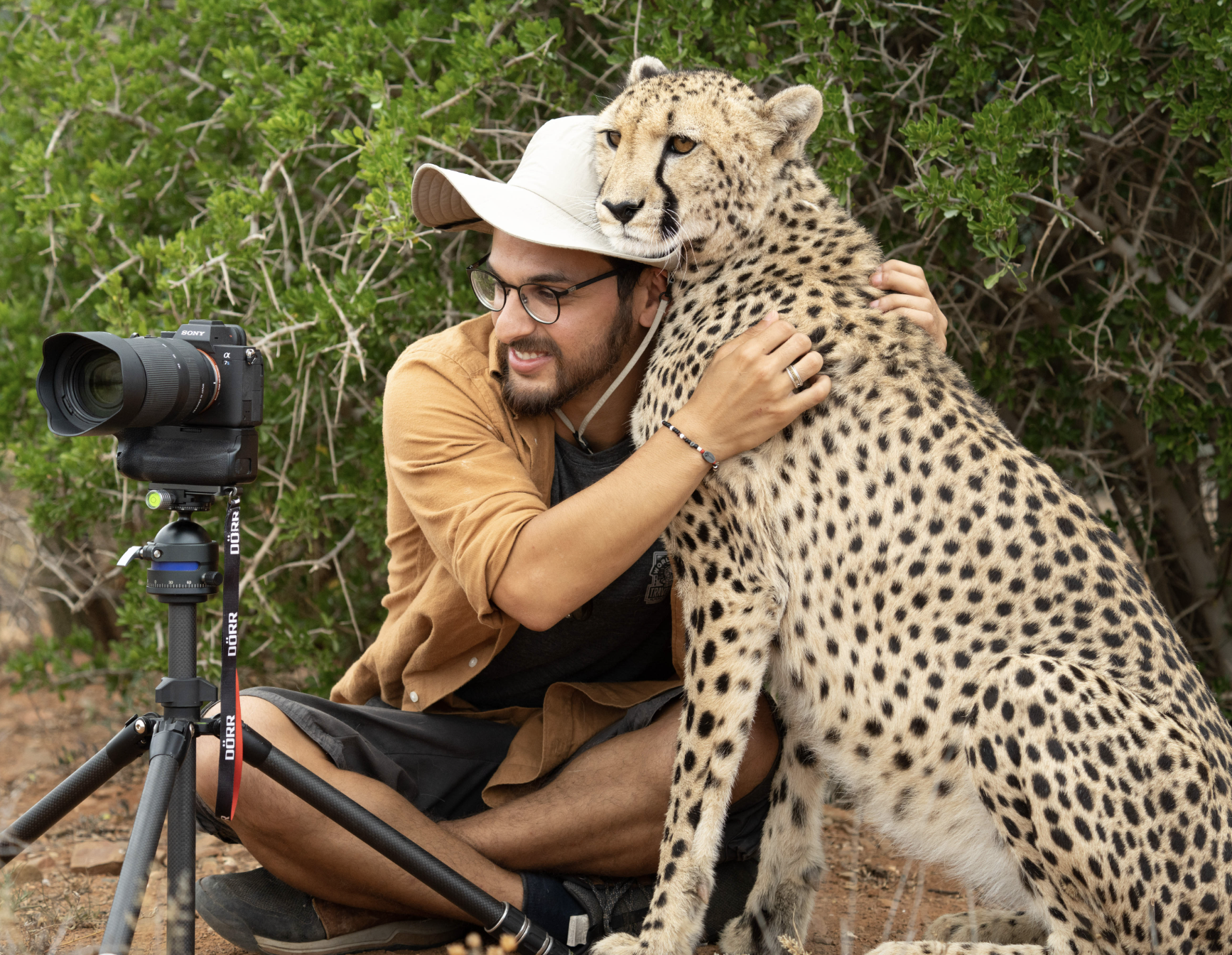 "It‌ ‌took‌ ‌a‌ ‌few‌ ‌minutes‌ ‌for‌ ‌me‌ ‌to‌ ‌realize ‌what‌ ‌a‌ ‌once-in-a-lifetime ‌moment‌ ‌that‌ ‌was,"‌ he said. "I‌ ‌had‌ ‌visited‌ ‌this‌ ‌sanctuary‌ ‌a‌ ‌few‌ ‌times‌ ‌and‌ ‌noticed‌ this‌ ‌cheetah‌ ‌was‌ ‌used‌ ‌to‌ ‌interactions‌ ‌with‌ ‌humans."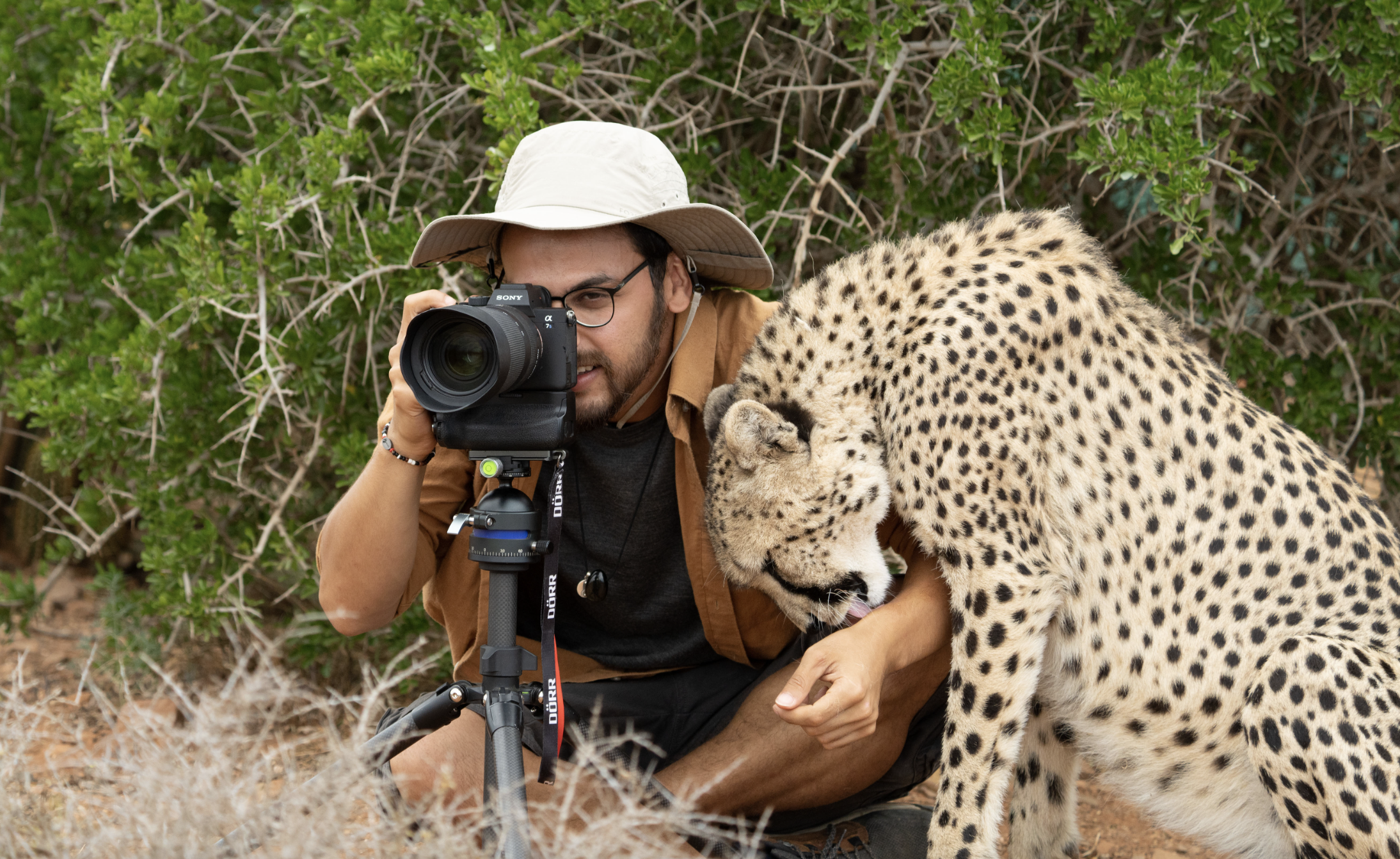 But Amir isn't at his first experience of this kind. In over five years since he's been taking photos of big wild cats, the said he became very close to these felines. Yet, he admits it take a lot of time and patience, and a lot of respect, for a wild animal to trust you this way. ‌
"Once, a leopard was hiding in some thick bushes, he was close to me, he looked straight at me and then slowly started to take a nap," Amir explained to the METRO. "He realised that I wasn't dangerous to him in any way and I really enjoyed that he was so comfortable with me."
You can fallow Amir on Instagram to get more of his once-in-a-lifetime experiences!
(h.t: instagram|theepochtimes)