When surfers Jimmy and Caitlyn Tomazinis made their appearance on a beach in Florida, they were both ready to catch some waves and enjoy the sunny day. However, little did they know that at the end of the day their actions would have saved a poor little soul's life.
Moments after they arrived at the beach, Jimmy had spotted something that looked just like a "little dot" in the ocean. At that time, the beach was completely empty, so the surfers decided to investigate. As he got closer, he noticed an osprey fighting or its life.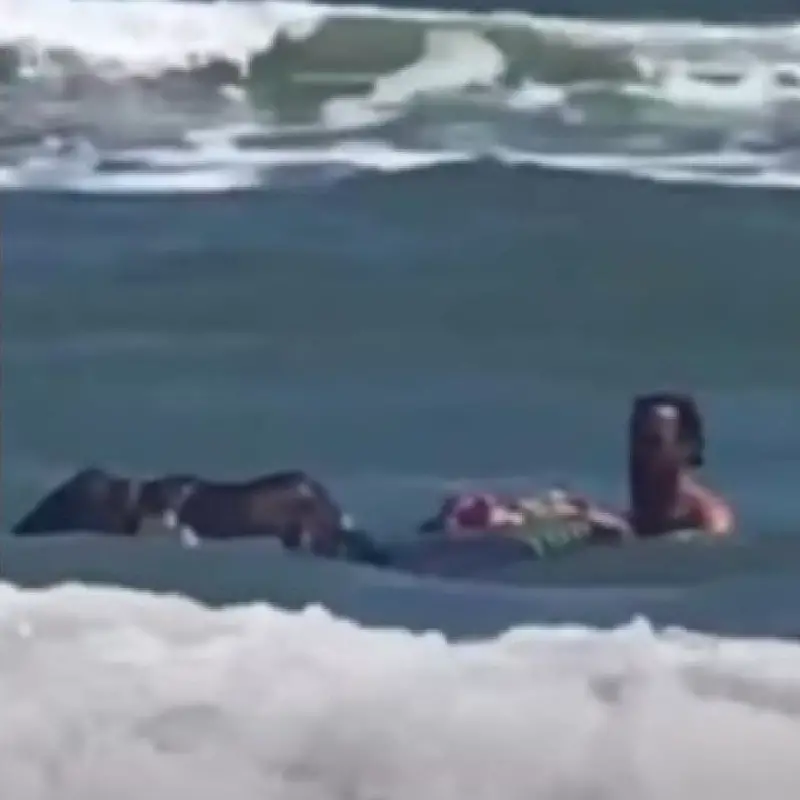 "The tide was just pushing him out into the ocean," the kind surfer told The Dodo. "If we would have pulled out a couple of minutes later we would never seen him."
Due to the strong waves, the exhausted bird could barely keep its head afloat. Needless to mention its plumage was getting wetter and wetter. Therefore, Jimmy immediately realized he had to act quickly if to save the bird's life. So he took his board and a towel and jumped into action.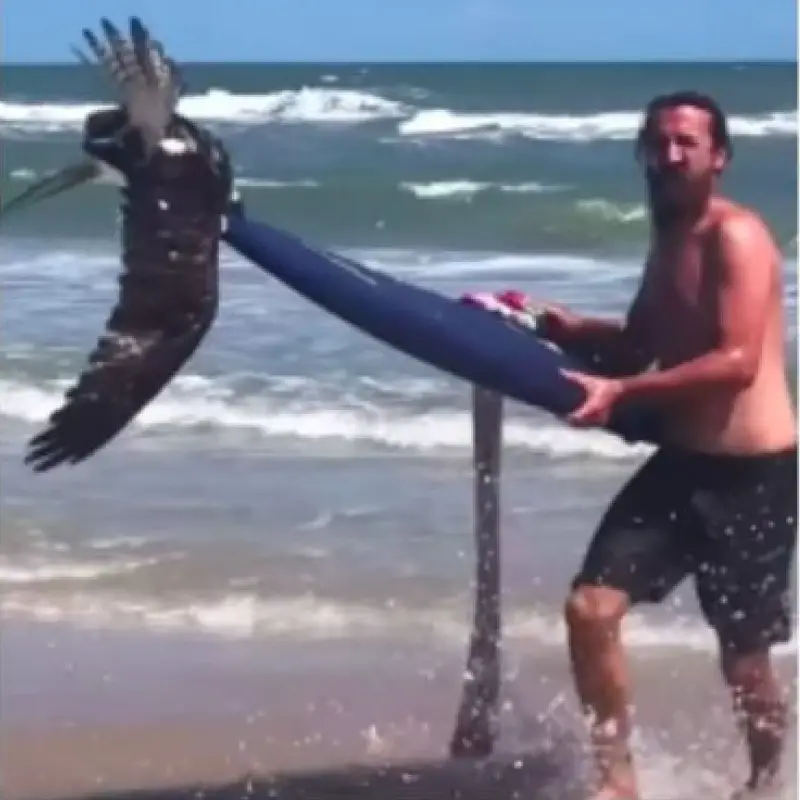 What followed was a pretty dramatic rescue as the confused bird became even more hesitant. However, after a few minutes it somehow managed to grab itself from the Jimmy's board and he got it onshore.
But only when they got on safe ground, Jimmy realized there's more to come as the osprey got a fishing line wrapped around him. That moment, Caitlyn who had filmed the entire rescue, dropped her cellphone and run to a fisherman she spotted nearby to ask for a knife.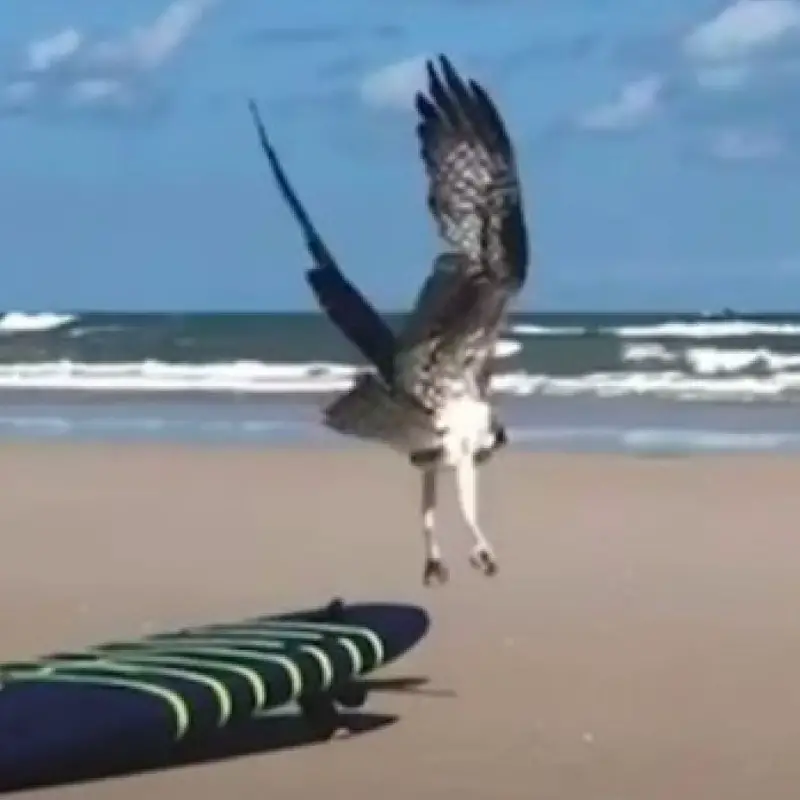 "I was like 'I need to borrow a knife'" the woman recalls. "Then I just took it and ran back to Jimmy." Shortly after a couple of bystanders jumped too, and offered an extra hand to Jimmy in his attempt to set the poor bird free.
As they finished cutting the fishing line, the bird looked so relieved. He then just sit on the board waiting for his leathers to dry, before taking his fly. Find out more about this rescue, here:
Source: Facebook