Sometimes a small act of kindness, could mean so much for someone in desperate need of help. Nevertheless, it's pretty hard to find affection and sympathy in this world. However, from time to time a Good Samaritan shows up to restore our faith in humanity. And this kindhearted guy just did it! Recently, some security cameras from a poor neighborhood in Puebla, Mexico, just caught on the most beautiful gesture.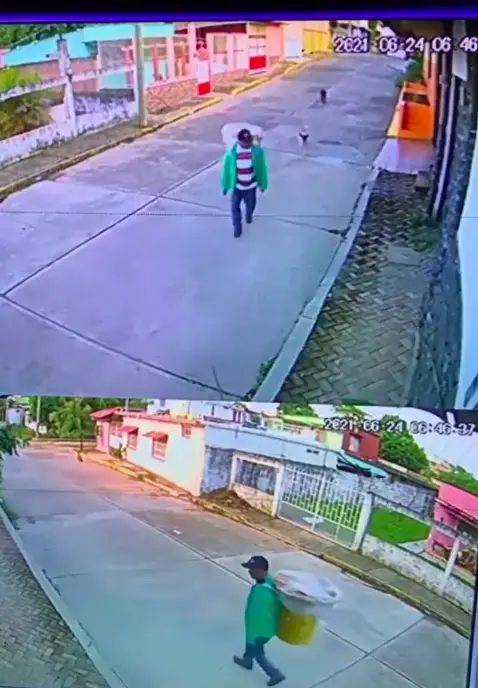 The heartwarming footage, eventually released by local media, shows a lonely street vendor walking down the street carrying a container on his back. The man was transporting some food with the intention of selling it. Not far behind, two stray dogs can be seen following the man, likely attracted by the flavor. The vendor eventually notices the two hungry dogs and instead of ignoring them, he decides to share his food with them!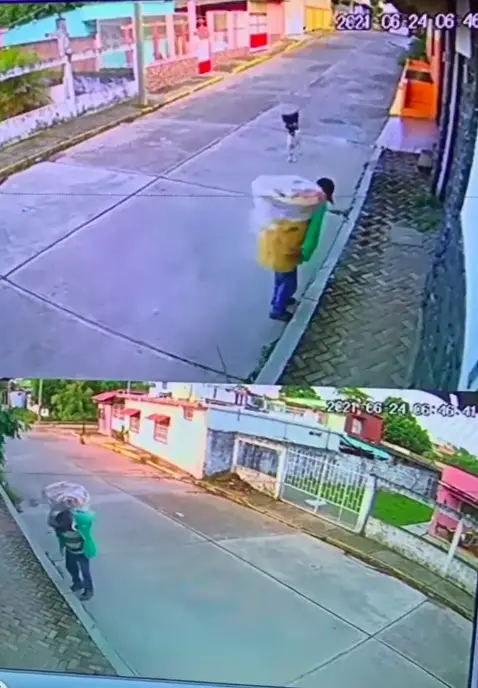 Most definitely, the man has his own mouths to feed back home, but instead of selling the food, he decides to show some kindness to these innocent dogs. Something we rarely see nowadays! Even more, the bighearted man does it when no one was watching(at least that's what he thought). An act of kindness that comes from the bottom of his heart!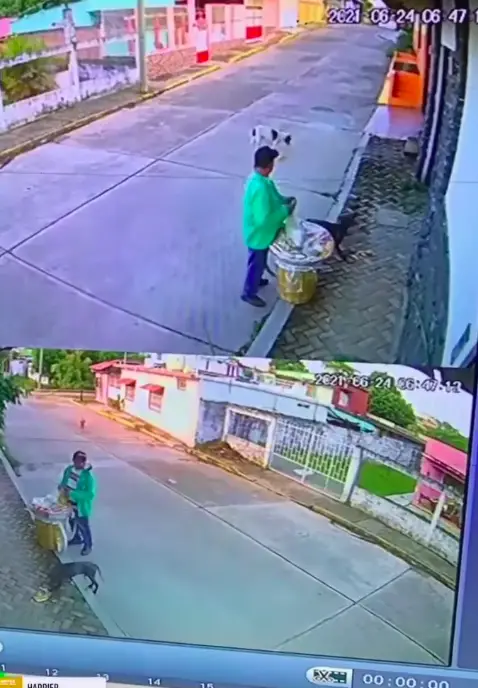 "He was caught doing something unique when he thought no one was watching," the local news outlet Expreso caption the moment! Take a peek:
The good man hasn't been identified yet, but his selfless actions went viral on social media with millions of views so far. Even the person whose security camera caught the moment told Expreso that "he was amazed by the gesture and asked to meet this excellent person." Let's hope this nice guy will eventually show up, so we can all thank him. Any way, thank you hero – the world need more people like you!
h.t: theanimalclub