Although dogs are among the most loved creatures on Earth, some of the breeds didn't not have the best reputation, unfounded though. With pit bulls definitely on top of that list.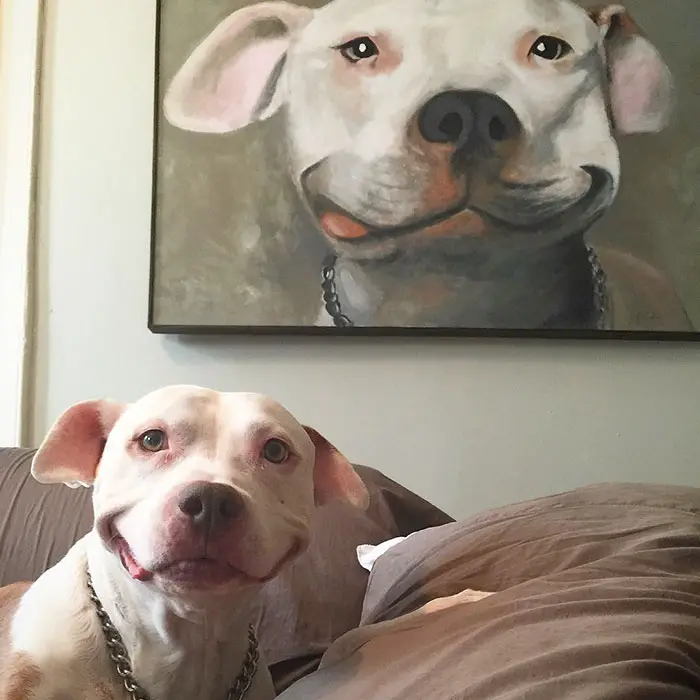 Due to some stereotypes, these dogs are rather seen as dangerous and scary than friendly, when the reality is contrasting, because pit bull are nothing but gentle giants. But none of them had ever shown this tender side better than this stray pittie. The moment he realizes he's about to have a forever home and a lovely human companion, he is all smiles. After all his reaction speaks for itself!
 

View this post on Instagram

 
Just as kind his soul ever was as gifting karma was with Brinks. Yet not from the beginning. When he was around eleven-month-old, the poor dog was wandering the streets of Brooklyn. But one day he met Jon and his puppy, Demo, and his life changed forever. The kind man was walking with his doggie through the neighborhood when spotted a stray pit bull. He felt pity for the cute dog and he decided to take him his place, unknowing of he's lost or homeless.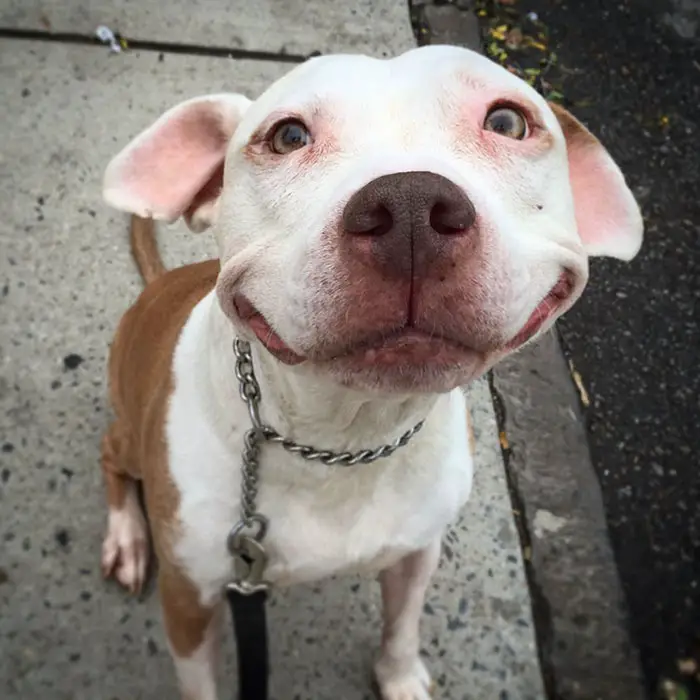 For roughly a month Jon hardly tried to find the puppy's owners. He asked around in the neighborhood and he even posted flyer, but unsuccessfully. It's when Jon decided Brinks was there stay…forever. After all, who would have ever gave up to this contagious smile?!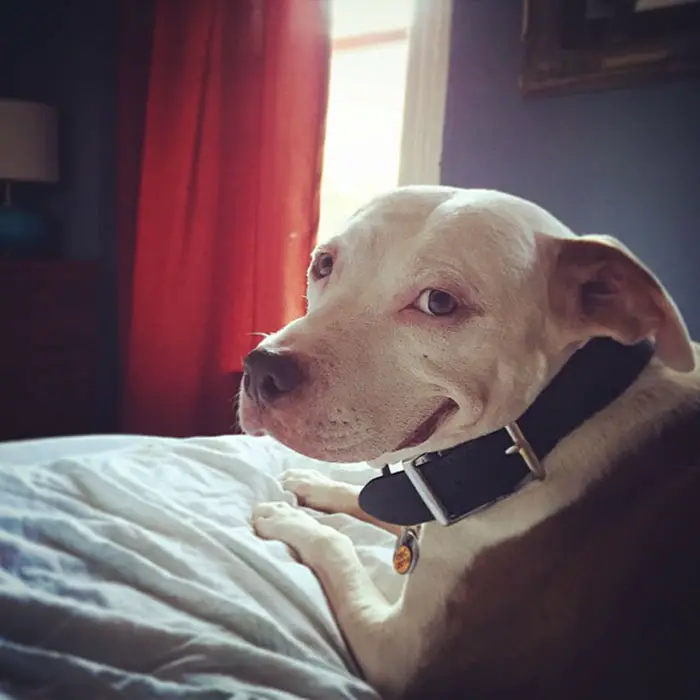 Now, 12 years after, Brinks is still around the human that saved him and now as then, he keeps smiling, no matter what.
 

View this post on Instagram

 
"The most amazing thing is how Brinks grins like a human frequently in response to situations he enjoys," Jon said. "He smiles for treats, he smiles when you greet him in the morning. He even smiles when he's sleeping. He grins when he rides in the car, when he lies in the sun (or in front of the fire) and whenever he generally seems happy."
You can follow Brinks on Instagram, for you daily smiling dose.
h.t: boredpanda