It took two days and a very elaborate rescue operation to save a baby goat after he got trapped in an underground irrigation pipe in Arizona. The 8-month-old animal had been eventually taken out to safety thanks the tireless efforts of Arizona Humane Society's volunteers.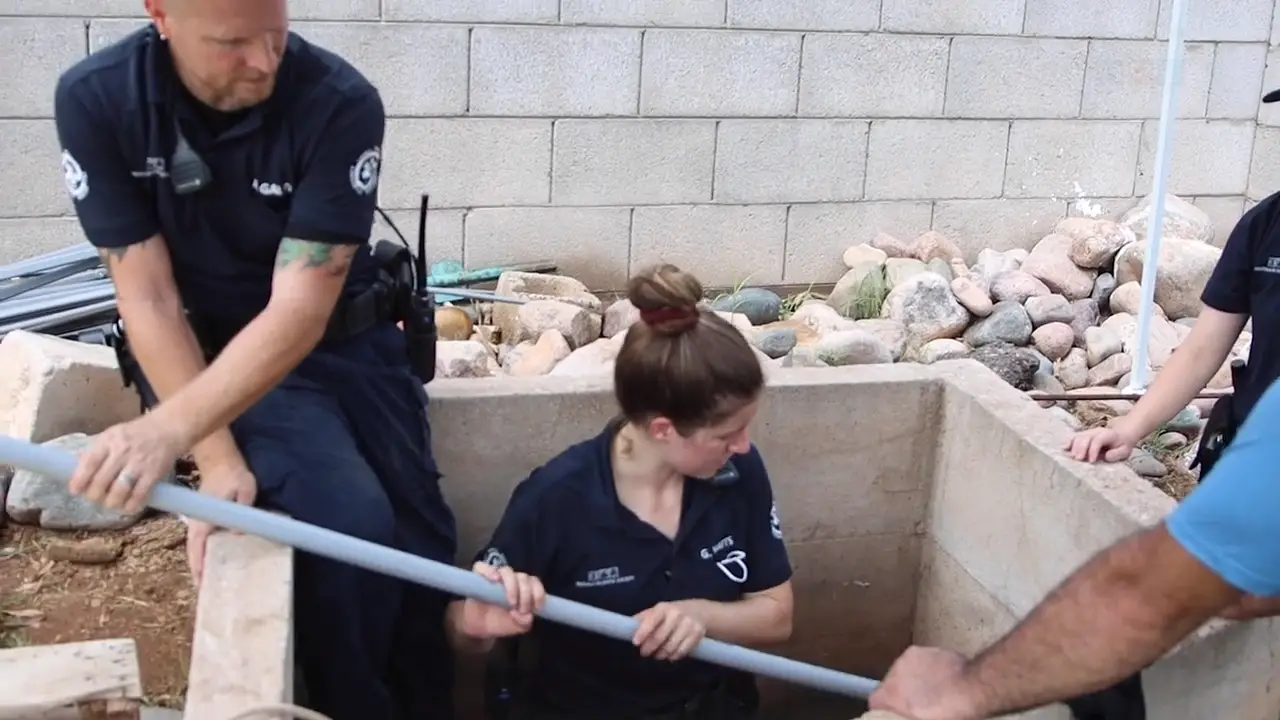 On Tuesday, the Humane Society in Arizona got a phone from a concerned citizen in Phoenix who reportedly heard a goat's crying coming from the underground next to his property. Soon they arrived at the scene, the rescuers realized it would be a tougher rescue than they initially thought, because they were not able to determine the animal's exact location, after he had accidentally fallen in the 250-foot irrigation pipe.
The rescue had to be postponed for the next day, when the team came back with a snake cam. But even this sophisticated equipment proved to be helpless. Since they were running out of time, the rescue team decided to dig in between the pipe's entries, hoping for the best.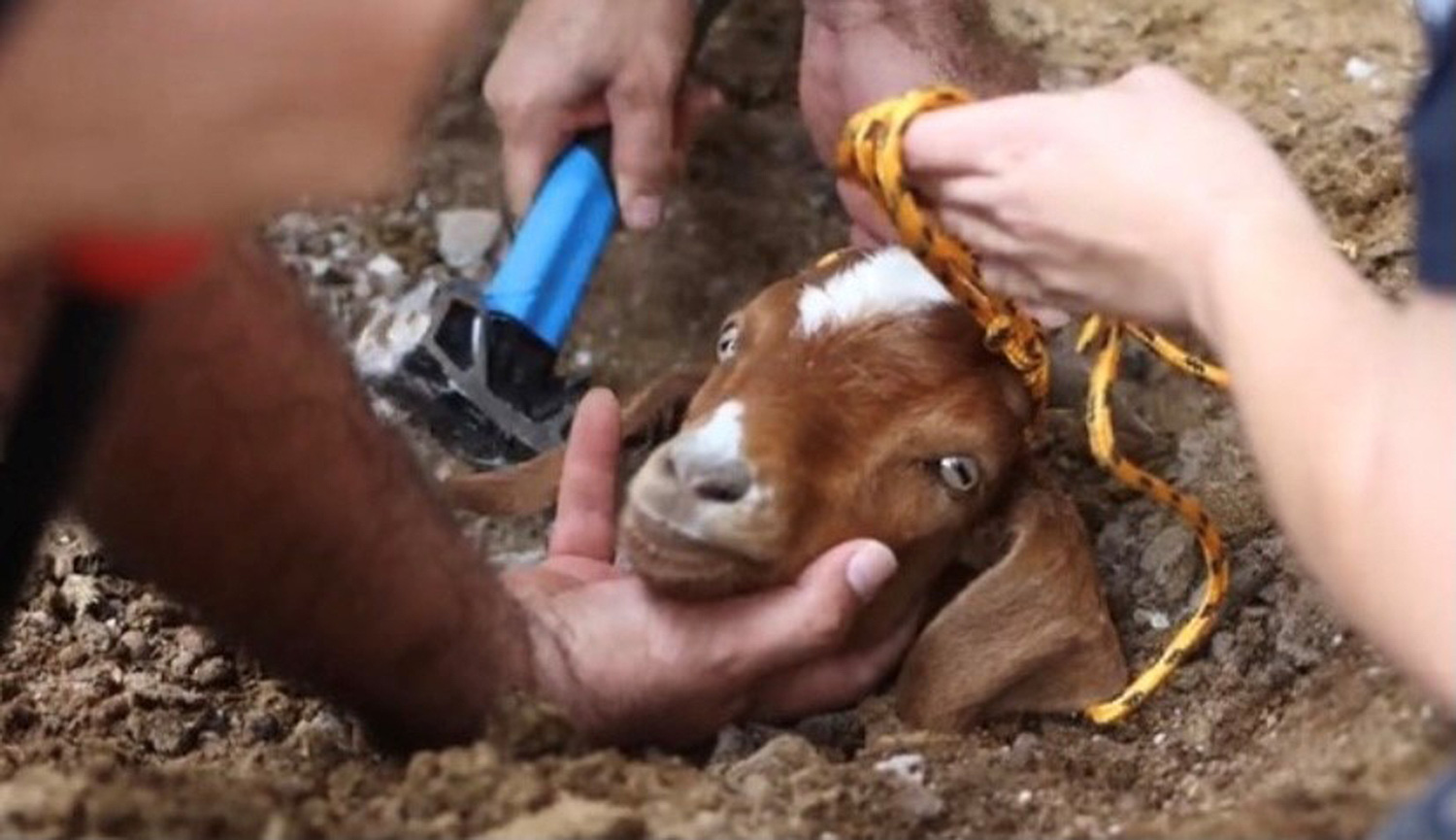 "We could not lay eyes on the goat at all, we never saw him before we started chipping away," Gracie Watts, one of the rescuers said in a press release. "We just kind of went by faith as to where we thought he was."
Fortunately, the poor animals was only 4-5 feet away from where they have dug. So that make them able to reach the goat with their hands. The animal's owner grabbed the scared animals by horns to stop him to move down the pipe again. Then after roughly six hours, the rescuers continued to dig the baby goat out until they were finally able to take him to safety.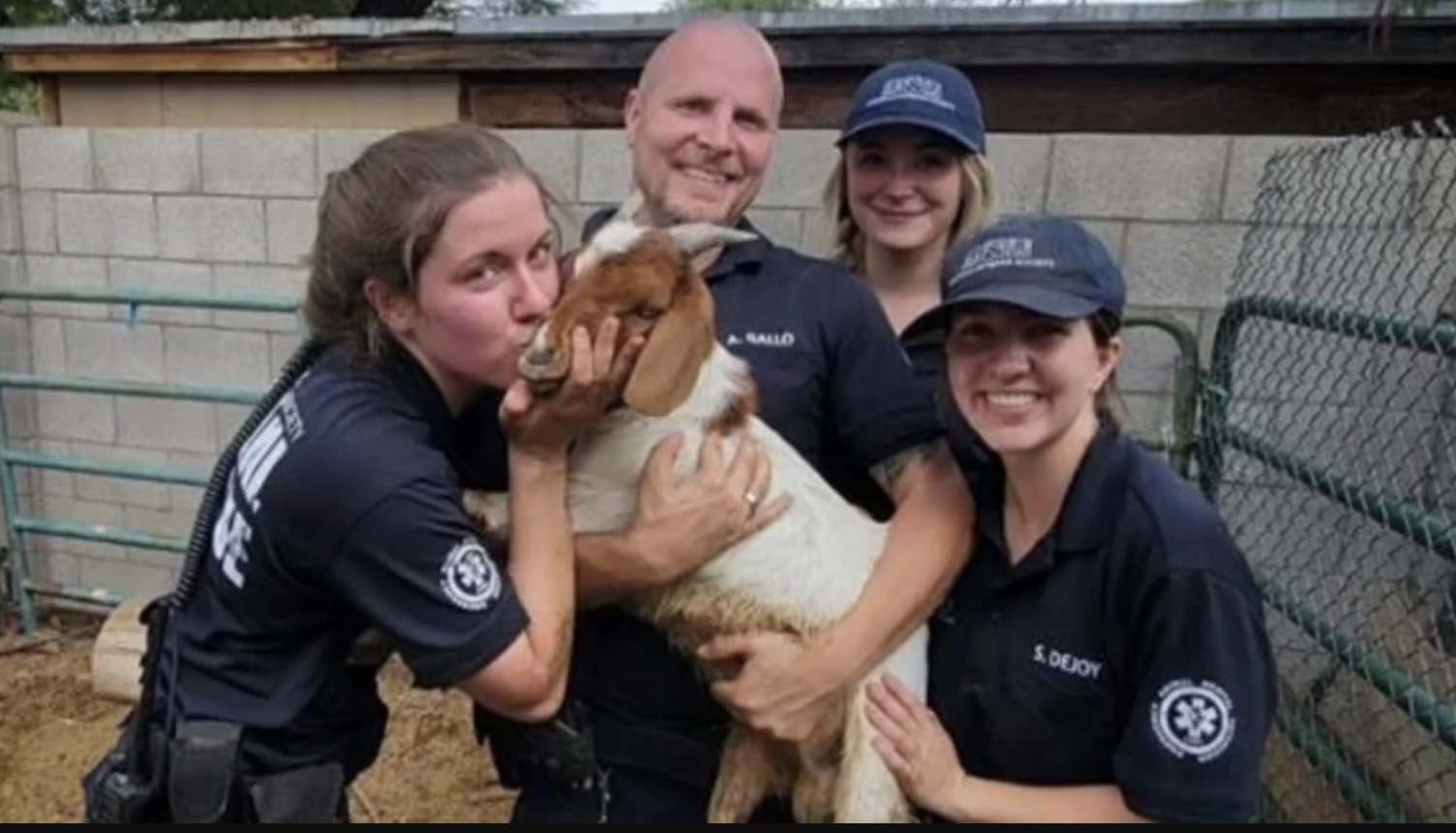 "We were never going to quit, but you get to that point where you start telling yourself that this isn't going to happen," Andy Gallo, another rescuer said. "He would've drown down there if we left him."
Watch the dramatic rescue here: