If it wasn't this guy's kindness, Albert the turkey would have turned into a Thanksgiving dinner. But fortunately for him, his fate had dramatically changed thanks to Brant Pinvidic and his love for animals.
A couple of years ago, Brant read in a newspaper about a turkey farm in California where the poor creatures are being sold alive to customers. It's when Albert's life was about to be changed forever. Brant – a TV producer, showed up at the farm and picked two birds: Albert and Princess, and take them both home. It happened a day before Thanksgiving day.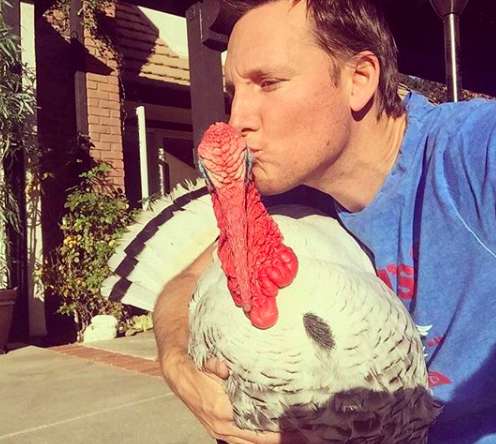 Next day, instead of turning them into a dinner table – as many of us do, Brant let the two birds to freely roam in his backyard. And while Princess was enjoying the view, Albert realized it was Brant's kindness that actually saved his life, so he find the perfect way to thank him. The 25-pound bird run to the man that saved him and hugged him. It was in that moment when an unbreakable bond was about to be born, because Albert and Brant would become inseparable friends ever since.
Shortly after Brant's family and his friends got the chance to taste from Albert's friendliness. The rescue turkey proved them all he's so friendly and sociable and how much he adores to be surrounded by humans.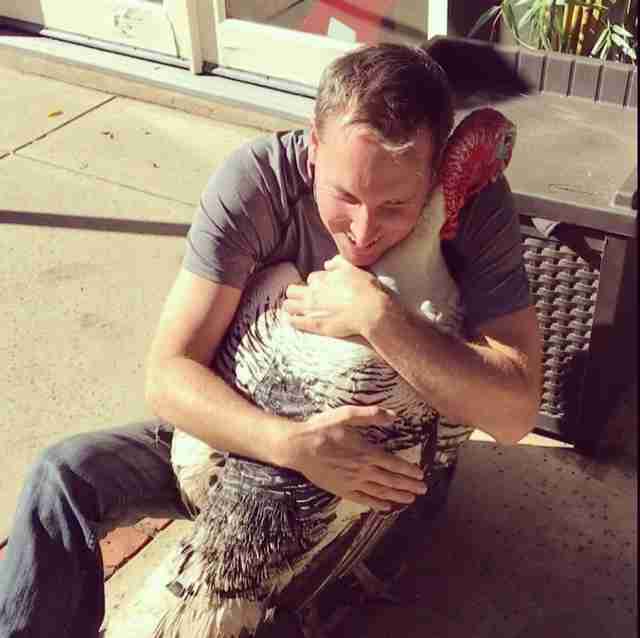 "Watching him wandering around a party with hundreds of people was so surreal," Albert's dad told The Dodo. "After a few minutes minutes, people weren't even reacting to the fact he was a turkey. He was just walking around doing his thing, people were talking and he would just strut in between them."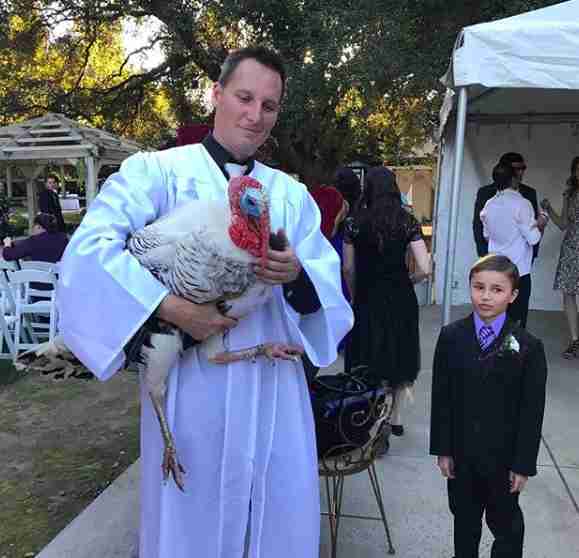 Albert's heartwarming story also inspired thousands of people online and brought them joy and happiness. He even went to some turkey farm owner's hearts, make them to think twice before raising those lovely creatures just to sell them as live stock.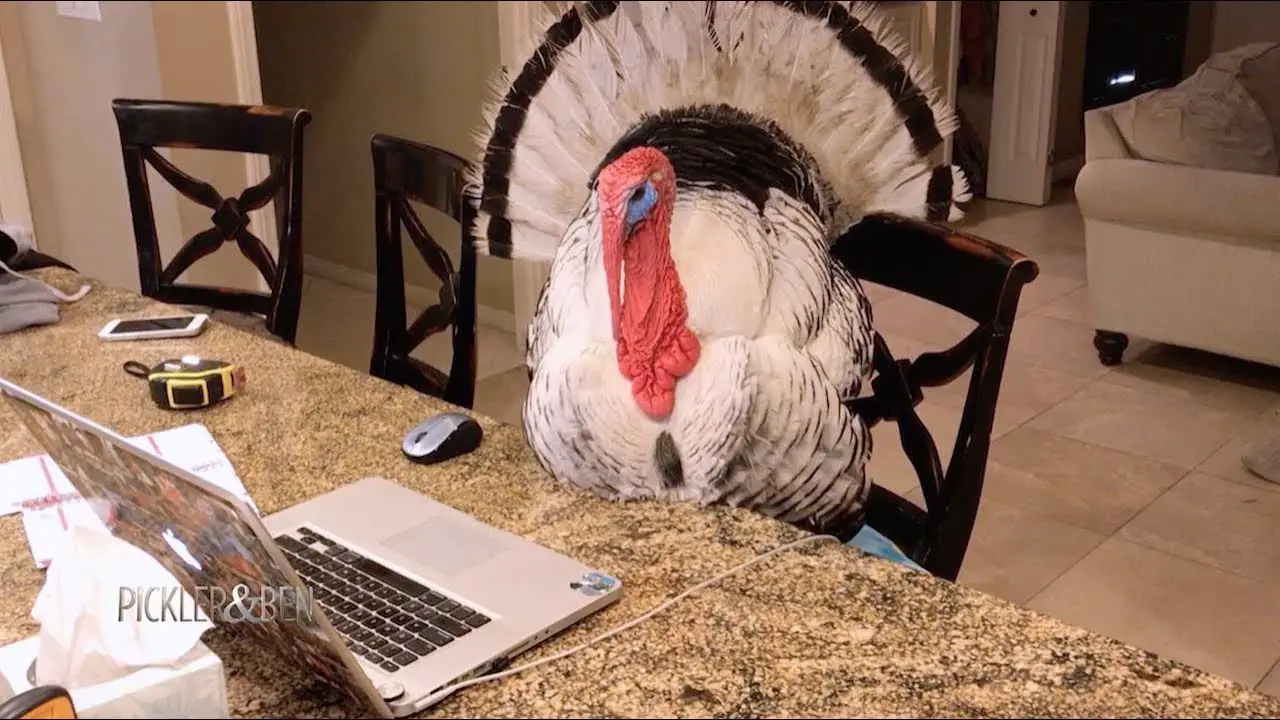 "He's brought joy to so many people," Brant said. "A farmer raised turkeys for selling them… but because of Albert, he doesn't sell them anymore. This year I paid the guy to just house them there instead, and then they will go on to sanctuaries or live as pets."
h/t: thedodo