Three white lion cubs have made their public debut at the Serengeti Park near Hanover after being born through an emergency cesarean section.
The cubs, weighing between 1.2 and 1.4 kilograms, were introduced to the public by the park's general manager, Fabrizio Sepe, who proudly showed off the healthy new additions. The mother of the cubs had to undergo an emergency cesarean section after experiencing difficulties during labor.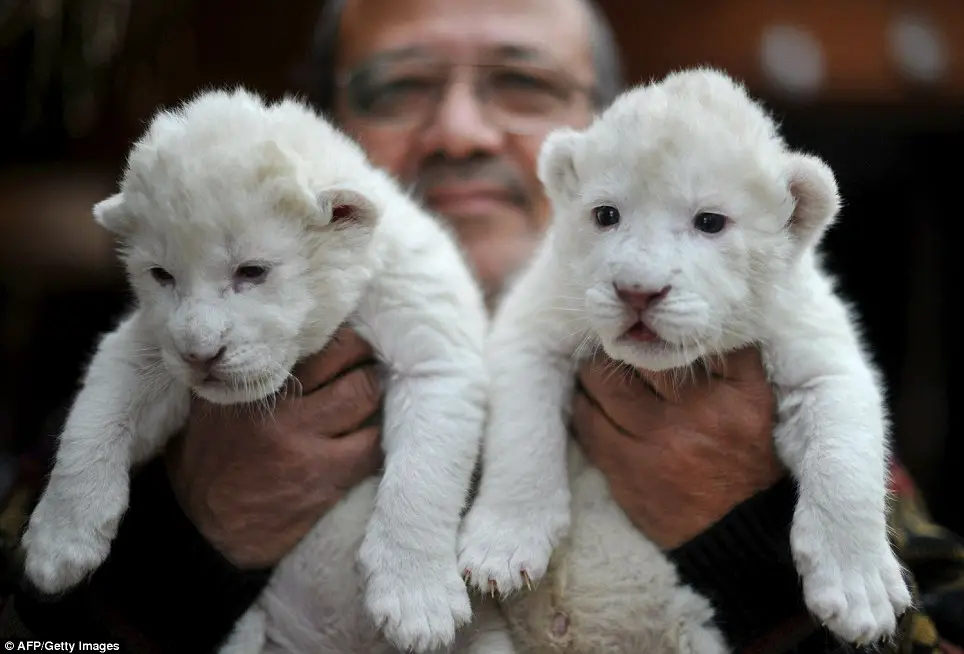 White lions are a rare color mutation of the African Lion, primarily found in certain wildlife reserves in South Africa and in zoos worldwide. Over the past couple of decades, these majestic creatures have attracted significant attention due to their unique white coat.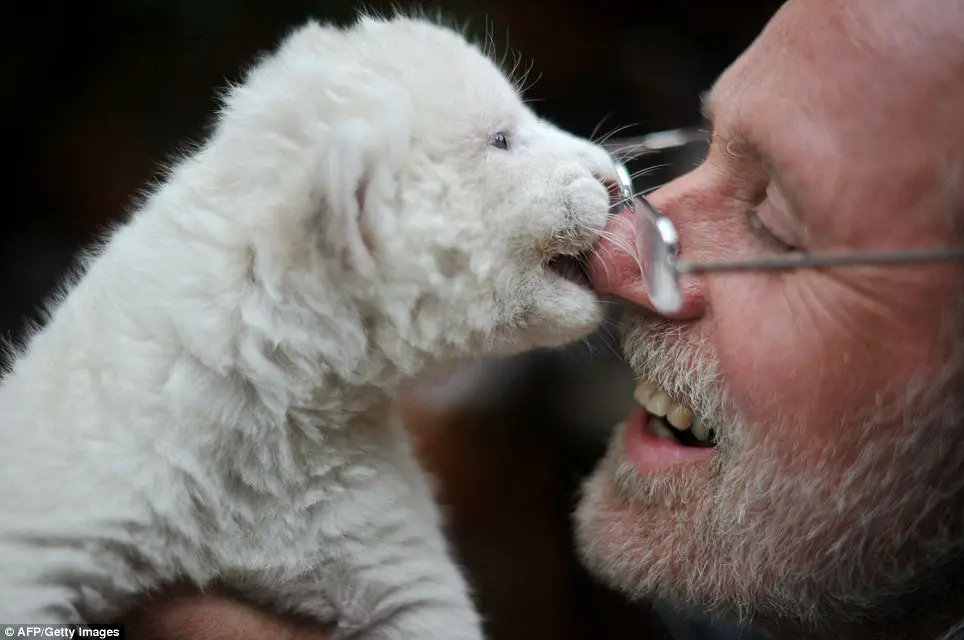 However, they are not albinos; their coloration is due to a recessive gene. Their eyes are blue-grey or greenish rather than the red or pink of albinos. Although it's believed that the white lion cannot survive in the wild due to its color, which makes it a target, they have been reintroduced into their natural habitat and have been surviving without issues.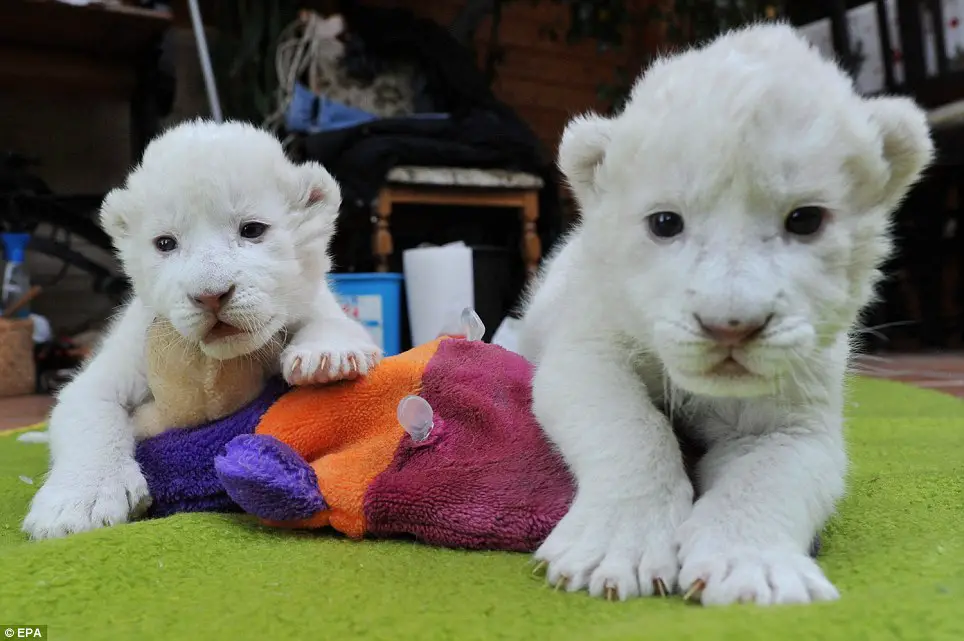 The birth of these cubs is a significant achievement for the zoo and will help in the ongoing efforts to protect and raise awareness about these magnificent creatures.