Humpback whales are the largest animals on Earth. Given their weight up to 40 ton, the less expected thing about those huge creatures is to see them leaping out of the water. Maybe that's why this footage of a humpback whale momentarily taking off as it breaches the water off the coast of South Africa is going viral.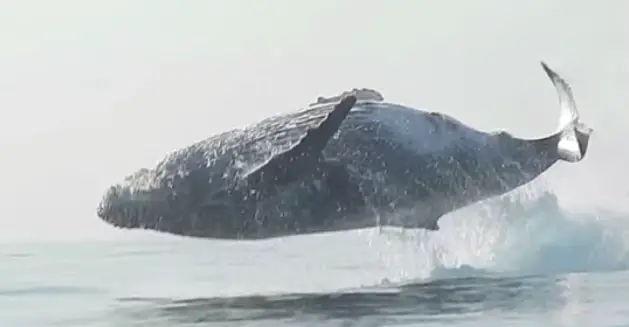 The scuba diver Craig Capehart captured the breathtaking video off the coast of Mbotyi, South Africa. He estimates that the adult whale weight nearly 40 ton. Later he shared the incredible video on Youtube, gaining millions of views so far. Capehart said that he and three other divers were on board an inflatable motorboat looking for sardines so they could track the predators that they attract when the humpback whale breached nearby.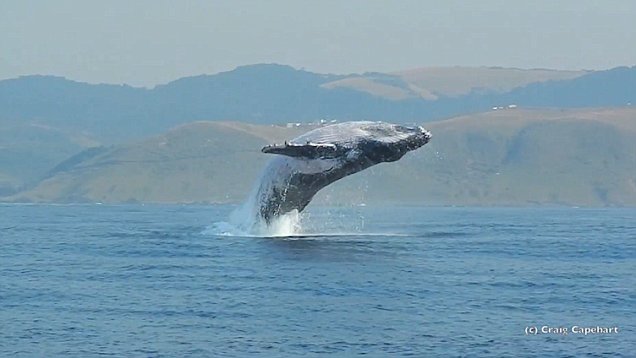 "It seems that never before has a recording been made of an adult humpback whale leaping entirely out of the water!" Craig wrote in the video's description. He also describes it as "a very rare event, indeed."
Dolphins and even great white sharks have been seen flying out of the water, but this is a first for an adult humpback whale," Capehart added, although this has not been confirmed, so far.
Watch the rare footage bellow!