Police officers swear to protect and serve, not only human beings, but all beings. And there are countless examples when the brave officers put their own lives on the line to save either our beloved pets or helpless wild creatures
Also, not just once the four-legged showed gratitude in the most sweetest ways to those who saved them. This time, a lovely Jack Russel is completely thrilled when reunited with the officer who saved its life. The heart-warming moment was captured on camera and it is impossible not to see the appreciation this tiny puppy shows to the man who rescued him.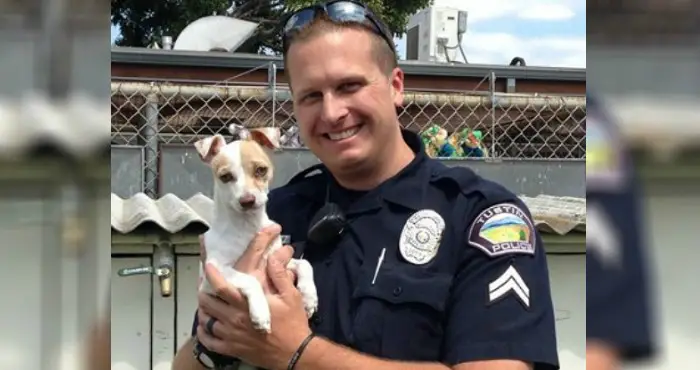 During a raid on a property in Tustin, California, officers came across a confused six-month-old pup. It crystal clear that Bubba's owners mistreated him, so the officers immediately jumped to help him. Officer Laurich took the scared little pup under a blanket and take him to Orange County Animal Care – a local shelter.
Even they spent a very short period of time together, it was an instant bond between officer Laurich and Bubba. So a couple of months after they first met, the kind officer decided to pay a visit to his little buddy. Bubba's reaction when spotted his hero melted everyone's heart. It was a moment of pure joy and emotion!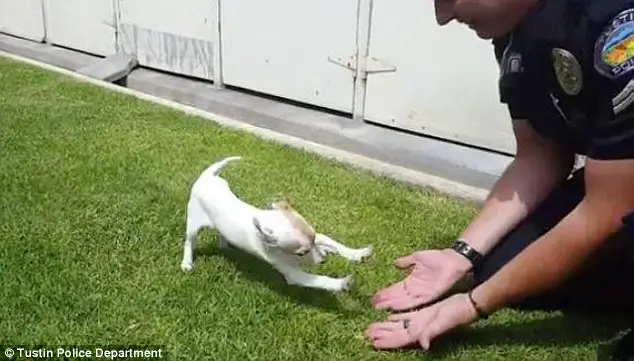 The police department decided to share the sweet reunion on Facebook. "Today we visited Orange County Animal Care and reunited Bubba with Officer Laurich. Officer Laurich is the original officer who took Bubba into custody," they wrote. "Bubba looked very healthy and happy and both he and Officer Laurich seemed to thoroughly enjoy their time together."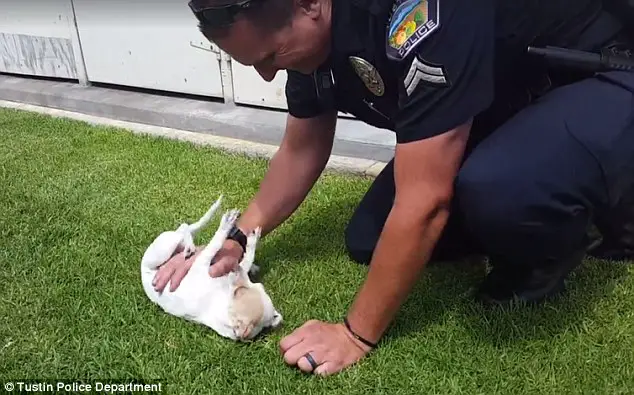 Bubba is currently on his way to a fully recover and as soon as he's done, he will be ready to be adopted. And I'm pretty sure officer Laurich will on the top of the list!
Watch the heart warming reunion, here:
(Credits Tustin Police Department)