Apparently not only children learn how to do stuff from their parents, but animals babies as well. While most of animals teach their little ones how to survive in the wild, this father dog decided to teach his offsprings a more human thing – to swim.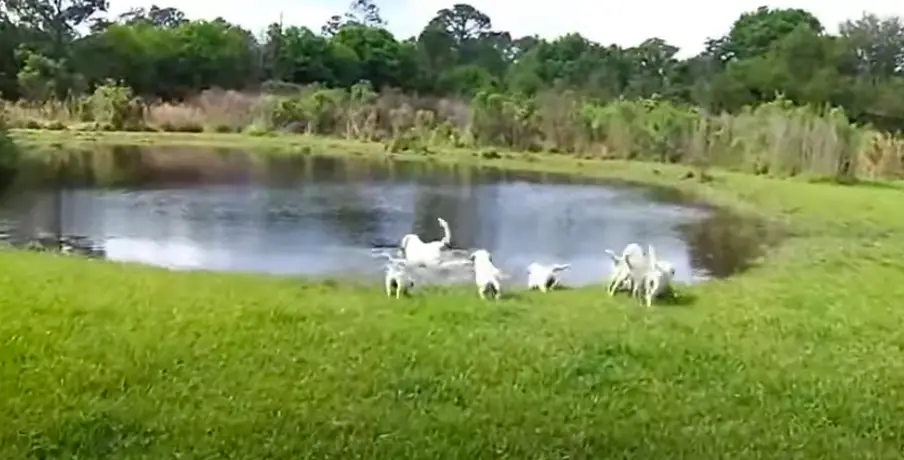 In a truly heartwarming video, a Golden Lab takes his puppies to a tiny lake, to teach them how to swim. Soon as the happy group of pups reaches the pond, the dad goes directly into water, but his little ones look afraid a little bit and only one of them follows his dad. Anyway, it did not take too long until all the fluffy balls venture into the lake and start to explore it.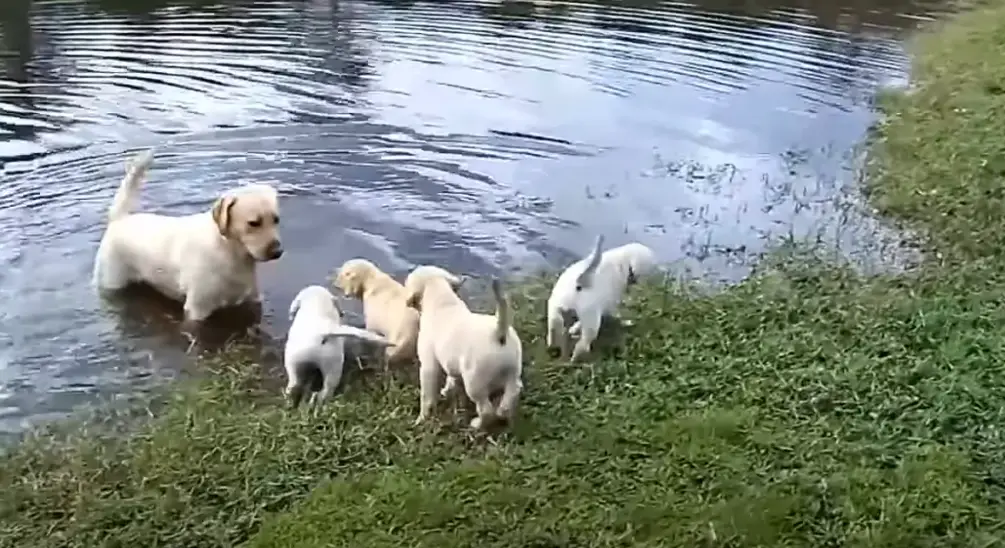 Even though they are land animals, dogs are actually natural swimmers and almost all of them love some pool time (pond time in this particular situation). So these adorable pups are no different. Anyway, after a short session of swimming, they got out to explore the shore a little bit. And while the proud dad leads their way, his tiny little babies closely follow him.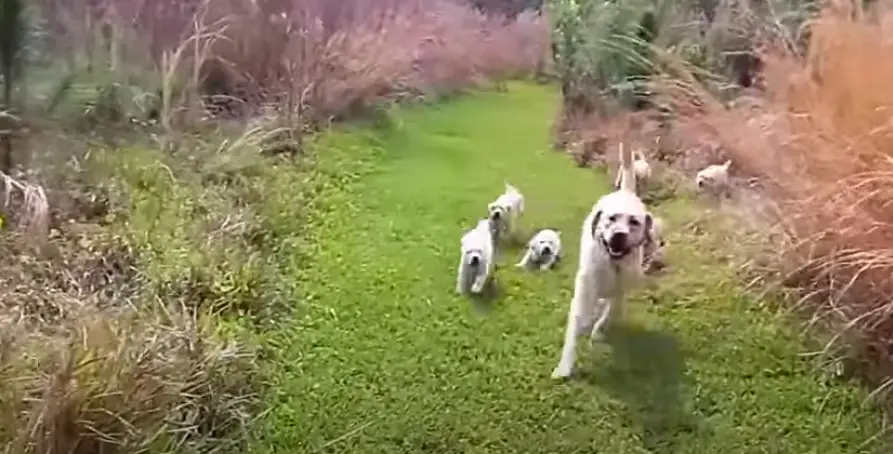 Since it was a sunny day, they group did not play on the land too much, so they ventured into water once again to cool off and to learn a brand new activity, which – I have a feeling – will soon turn into their favorite one!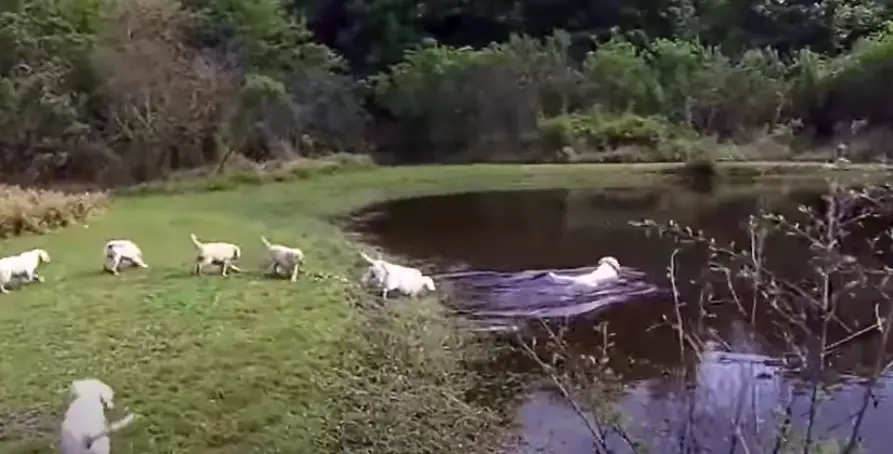 Watch the beautiful moment, bellow: