Sometimes it takes a dog to remember us that we should be more sensitive and affectionate with each other. A short footage of a rescued puppy becoming very emotional while watching "The Lion King," makes me wonder 'do we deserve dogs?'
With a really sad story behind, the eight-month-old Luna still has the power to spread love and affection not only to her family, but everyone she meets. When Josh Myers and Hannah Huddleston from Chattanooga, Tennessee, have first seen Luna, she was just a few weeks old. She was among the youngest residents the Humane Educational Society shelter in Tennessee, after her pregnant mom was rescued from the streets. The pregnant dog eventually gave birth to 12 puppies.
 

View this post on Instagram

 
On their first visit at the shelter, Hannah and Josh didn't have a particular puppy in mind to adopt, but the moment they met Luna, things was more than clear. The cute little thing snuggled into Hannah's arms and wont let go. Since that moment, the tiny pit bull became part of the family.
 

View this post on Instagram

 
Even the couple knew Luna has such a sweet personality, her latest reaction impressed them to tears. One evening Hannah and Josh were watching "The Lion King," while Luna was playing with her stuffed toys. However, when one of the saddest scenes of the movie began, the sensitive pit bull suddenly started to cry.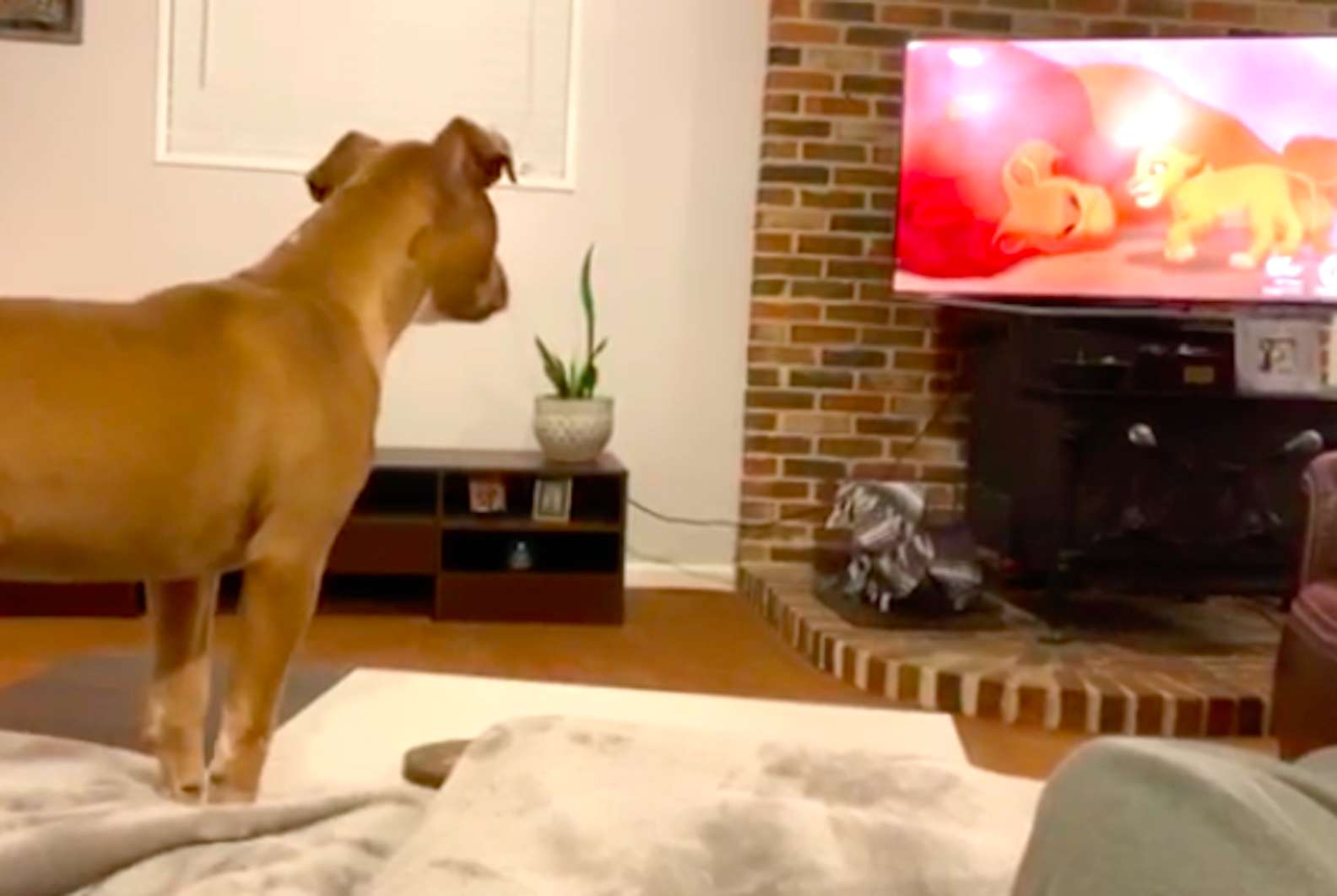 "To see her crying at the TV was the sweetest thing I think I've ever seen," Josh wrote on Facebook. "She even lays down right after Simba lays with his dad. We don't deserve dogs. Four months old and she's already showing empathy."
Watch the emotional moment, here:
(h.t: Josh Myers | TheDodo)