I have the utmost appreciation for wildlife, but I have to admit I've never wondered how it feels like to came face to face with a huge, hungry wild animal. Like a polar bear, for example. Well, as much as concerns me I won't experience that feeling to soon, but this cameraman already did it.
Gordon Buchanan is a BBC videographer and his latest mission is to observe a polar bear family. So he needs to come as close to the wild animals as possible. But one bear female decided to came even closer. When saw the eight-foot and 1,000lb hungry polar bear approaching him, Gordon tried to keep himself away into his safety box.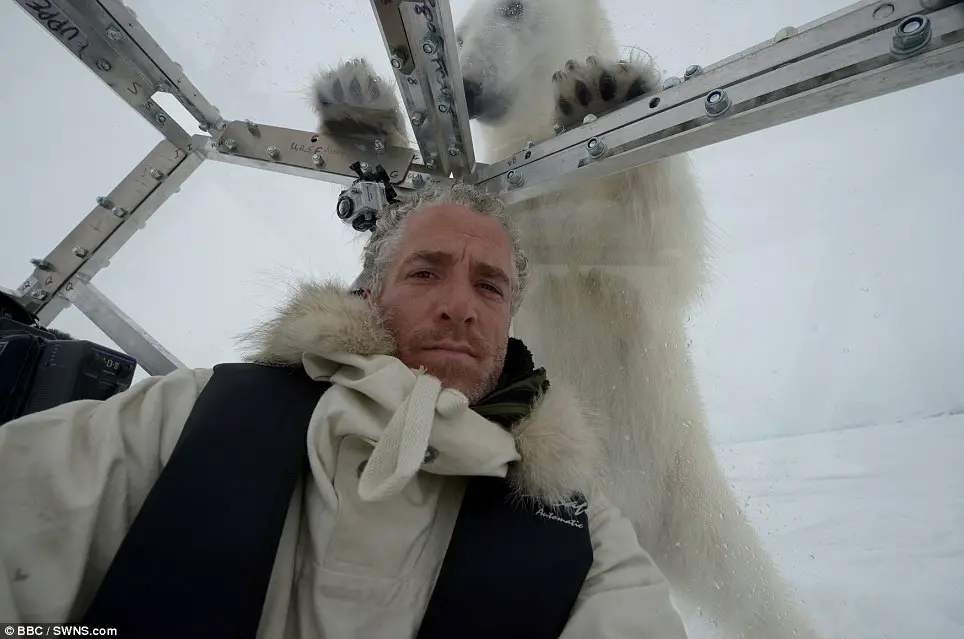 Made out of perspex, the box is almost impenetrable, but with a hungry wild animal you'll never know. Anyway it looks like  Mr. Buchanan was expecting situations like this as he showed nerves of steel, while the bear continued to assault the box for more than 40 minutes. I must admit is quite impressive how he managed to keep his cool, despite he was only few inches of the dangerous bear.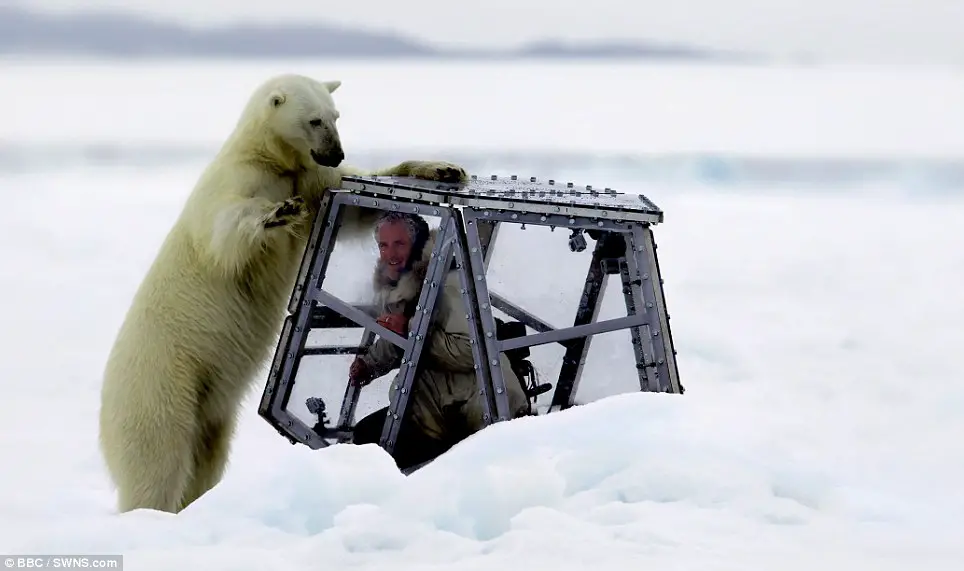 The incredible scene took place in Svalbard, in the northern-most region of Arctic Norway, where Gordon Buchanan is producing the BBC series The Polar Bear Family and Me.
"A lot of people think that carnivores are intrinsically dangerous but most aren't – there's a minimal risk and attacks are the exception," the photographer said. " But polar bears are different, without a doubt she wanted me for lunch. She was so persistent, looking for a weak spot for almost 45 minutes. I was terrified and you could hear my heartbeat on the mic. It really was a sensational moment and a worrying situation. It shows how enormous and powerful they are."
Watch the intense scene, here: