A cute little owl became an internet sensation after a photo shooting of him went viral. But when you're a rescue and your mom is a wildlife photographer it cannot be otherwise. Everyone meet Poldi, a very photogenic owl.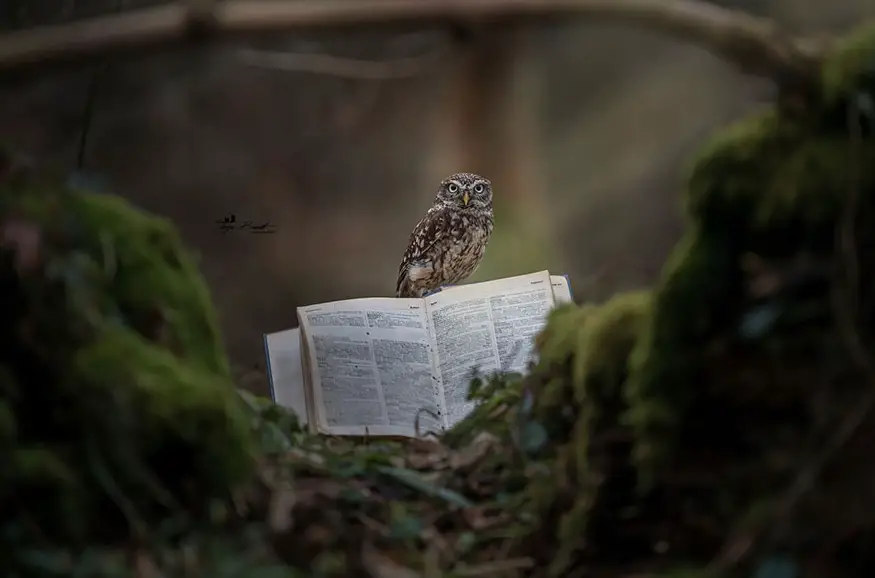 Tanja Brandt, a photographer from Germany rescued Poldi when he was only a few months old. It didn't took too long until the tiny bird and her adoptive mom became inseparable. But Poldi is a very friendly little fella and he loves hanging out with everyone, especially. However, he seems to share a very special bond with Ingo, an adorable German Shepherd who took care of Poldi since they first met.
Speaking for Bored Panda, Tanja explained: "I got him when he was five months old. He didn't want to come out his egg and he was very small, the smallest. I've always loved animals, since I was a baby, unlike the rest of my family. When I was little, I found every sort of pet and then hid it for my parents. I love the beauty, power, loyalty, courage and friendship of animals. Many people could learn from them."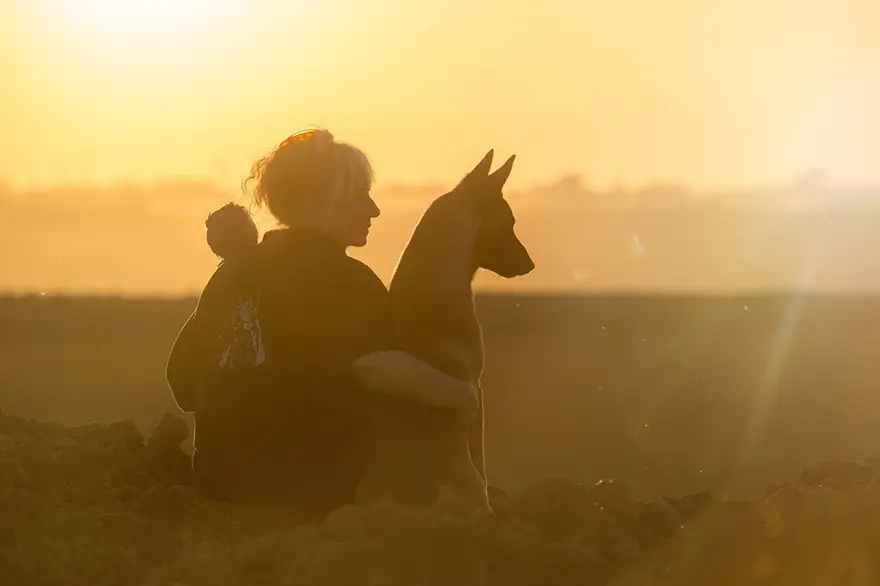 Since she loves both animals and photography, Tanja obviously captures her companions in all sorts of situations. But you won't expect less when thinking Poldi simply adores to pose for the cameras. And some of his snaps in particularly went viral on social media. It was a rainy day and the sweet owl tried to hide from it under a mushroom. Apparently that wasn't the best idea, but he won the hears of millions instead.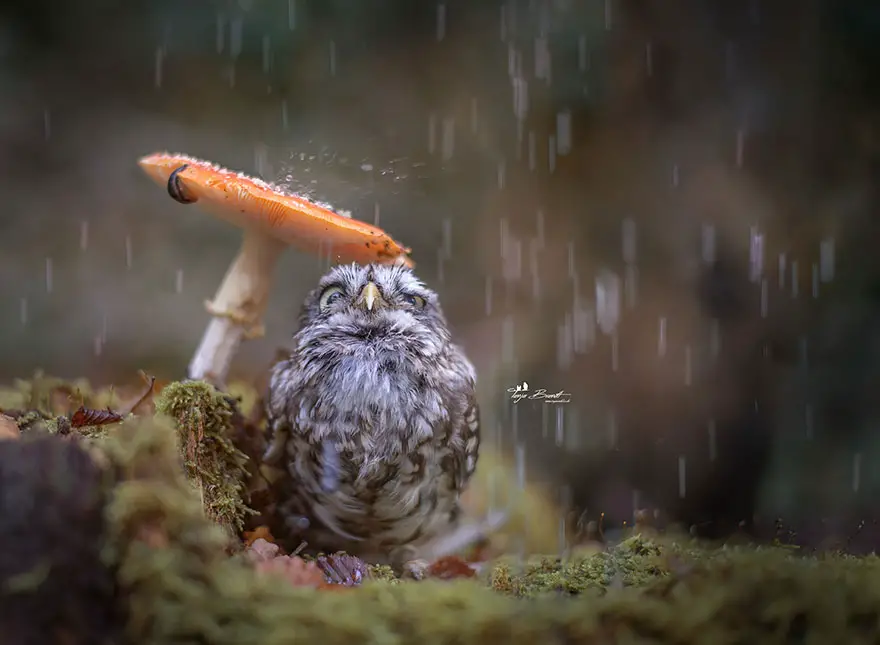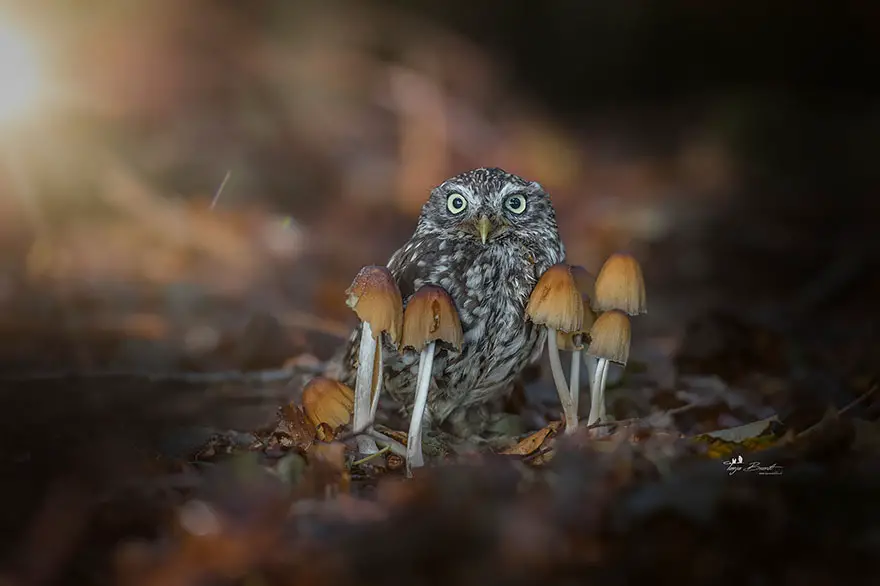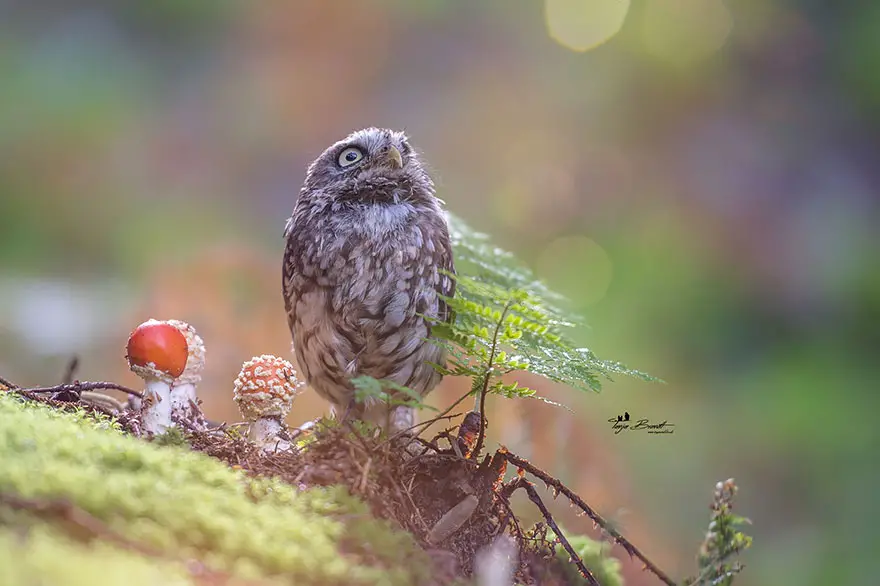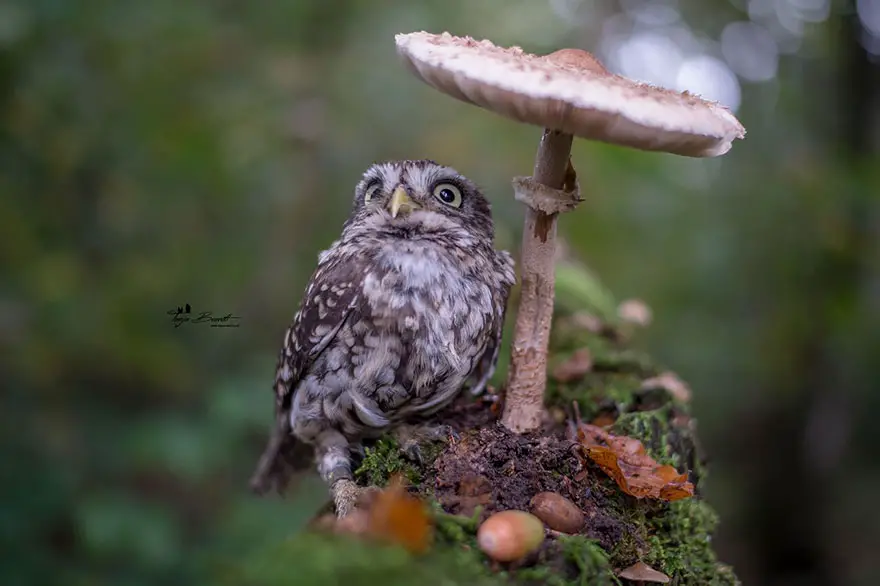 "I think my animals like to be photographed," Tanja told BORED PANDA. "Why? Because I am always outside with my camera and with my animals. So we get to walk together, have fun, go on adventures, have little breaks… We take some pictures and after the animals can play again as we keep going. I know my animals very well and I can see their state of mind. If I go out with just one of my animals, the other get antsy and want to be with us. We have lot of fun together."
Credits ingoundelse | boredpanda | Instagram