Valentine's Day may be gone for now, but love still remains, and is it turns out not just humans can offer moments of pure love, but wild animals as well. The internet is full of heartwarming stories and charming videos of animals showing love to each other. Nonetheless, two adorable seals were recently caught on video sharing the sweetest embrace!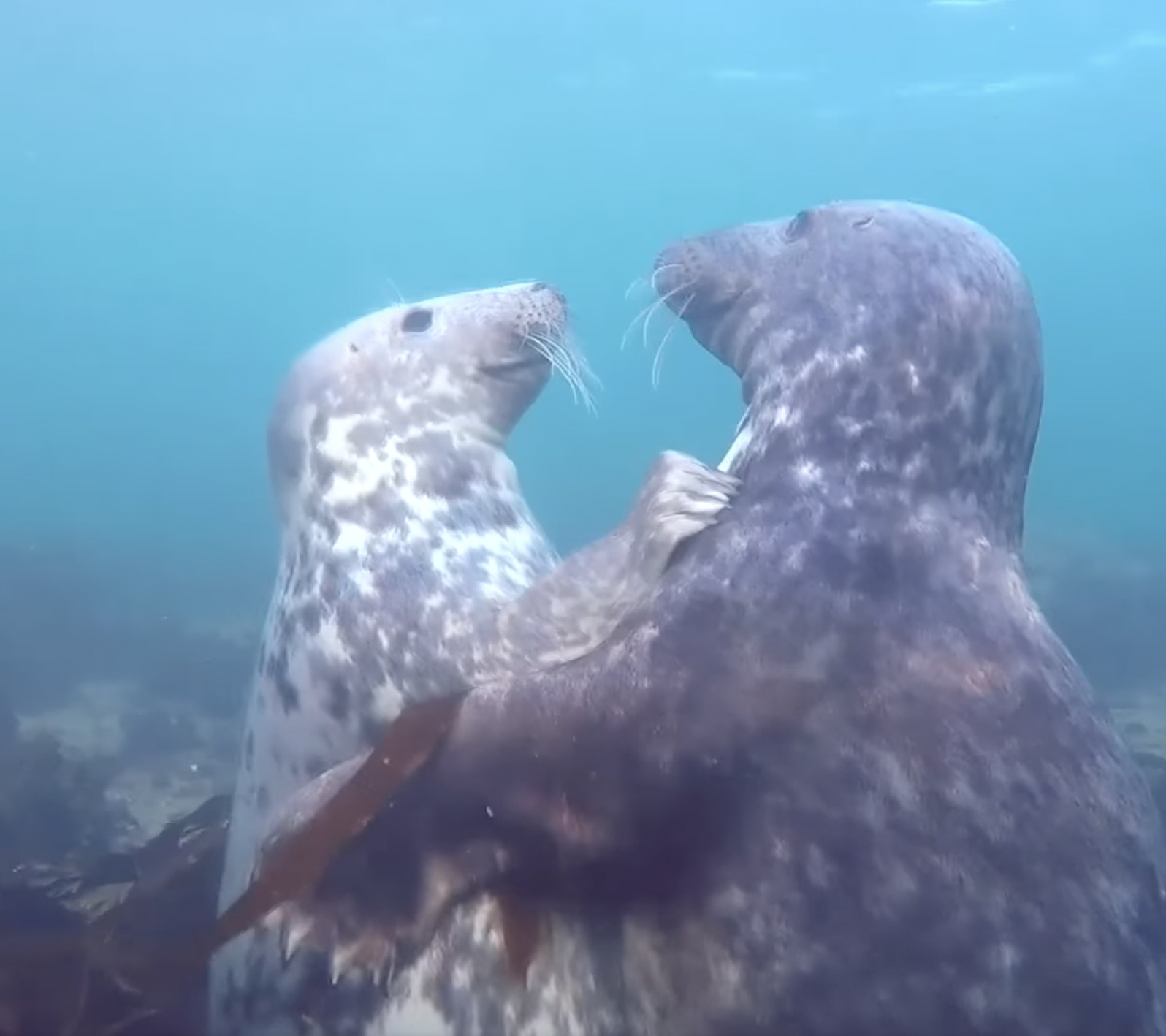 Ben Burville from England is responsible for the underwater footage, and the short video is definitely meant to make your day. The beautiful moment was captured off the Northumberland coast in the UK, and it shows the pair of marine mammals gently cuddling each other, before sharing a kiss. All in an underwater dance of love! The short footage was initially shared on Twitter by Ben, and then it went viral online.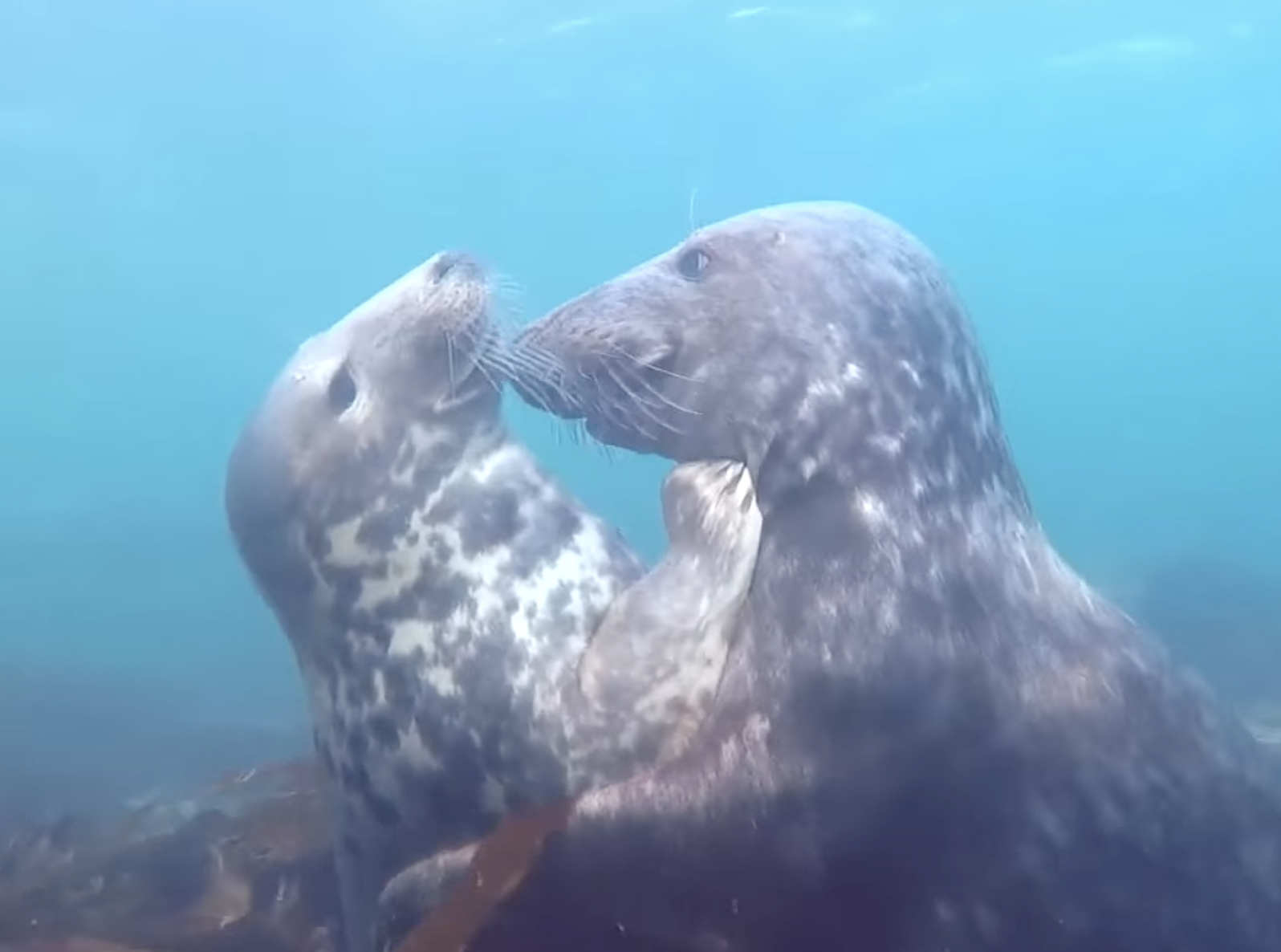 Ben, who works as medic, is also a wildlife enthusiast, and for over two decades he's been watching and documenting the marine life off the coast of Northumberland, where he lives. Though he has captured on camera dolphins, jellyfish and other marine creatures, Ben got overly attached by the seal population in the area. He even created a rapport about the seal population from these waters.
You can watch the heartwarming moment here:
However, this wasn't the first time when a pair of seals reveal their romantic side in front of the cameras. A couple of years ago, wildlife photographer Wayne Havenhand captured two seals sharing an idyllic moment on Horsey Beach, in Norfolk, England.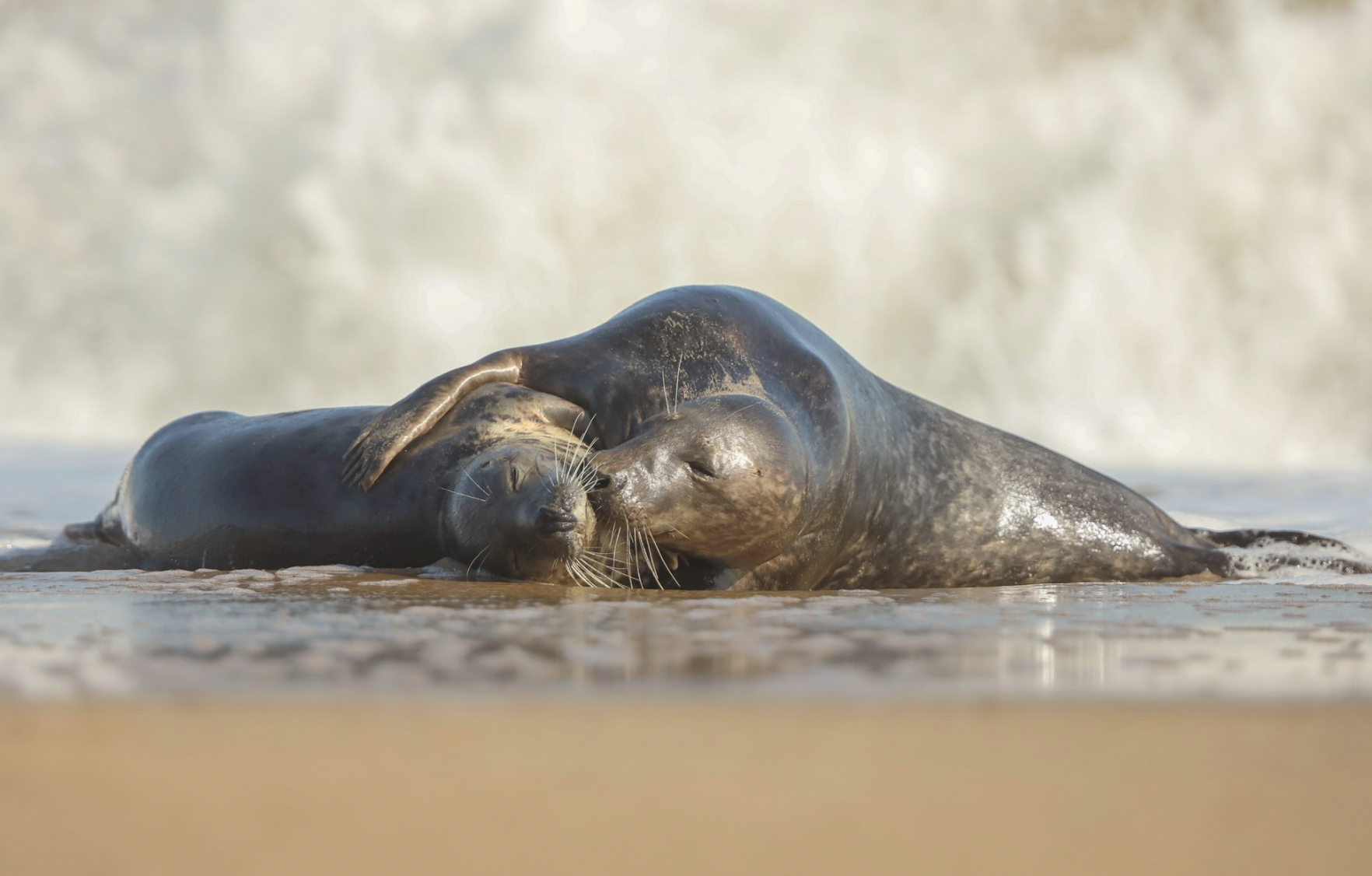 "It was just so sweet," said Havenhand, also originary from Northumberland. "The bigger seal, which had its flipper draped over the other one, was really gentle and tender. They were just enjoying the moment, in their own little world. It was lovely to watch."