A series of heartwarming photos shows an orphan tiny gorilla bonding with his carer at a wildlife center in Cameroon. The adorable moment, captured on camera by Laura Craddock, shows the baby gorilla Bobga, finding comfort into the arms of his caretaker, Alvin. The lovely scene unfolded at the Limbe Wildlife Centre – a place where helpless animals like Bobga, get a second chance.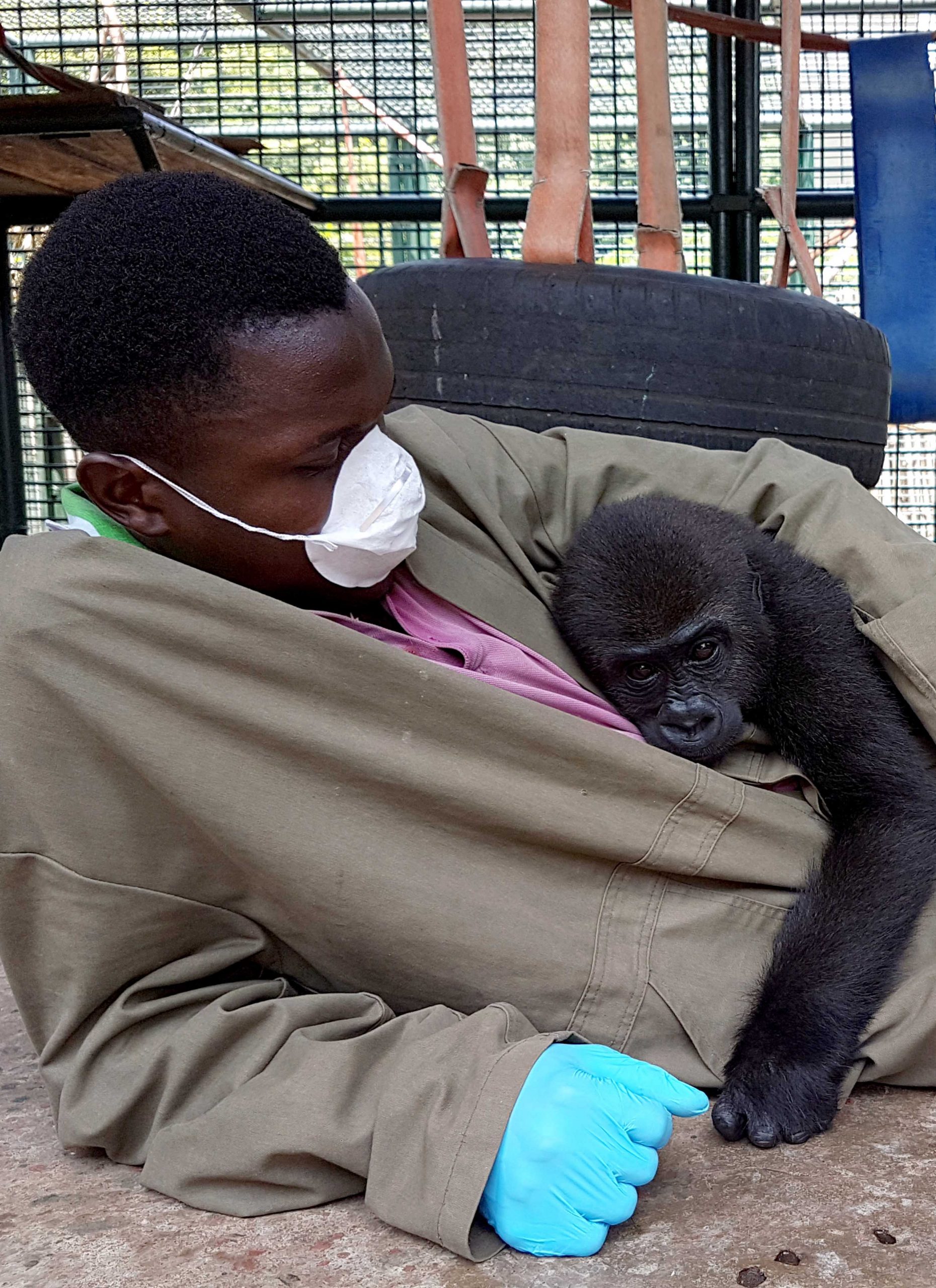 Though, it usually takes a lot of time for a wild animal to bond with a human being, for baby gorilla Bobga it happened shortly after being rescued and taken and the center. But he had very good reasons to do so, judging by how kind and gentle these people greeted him.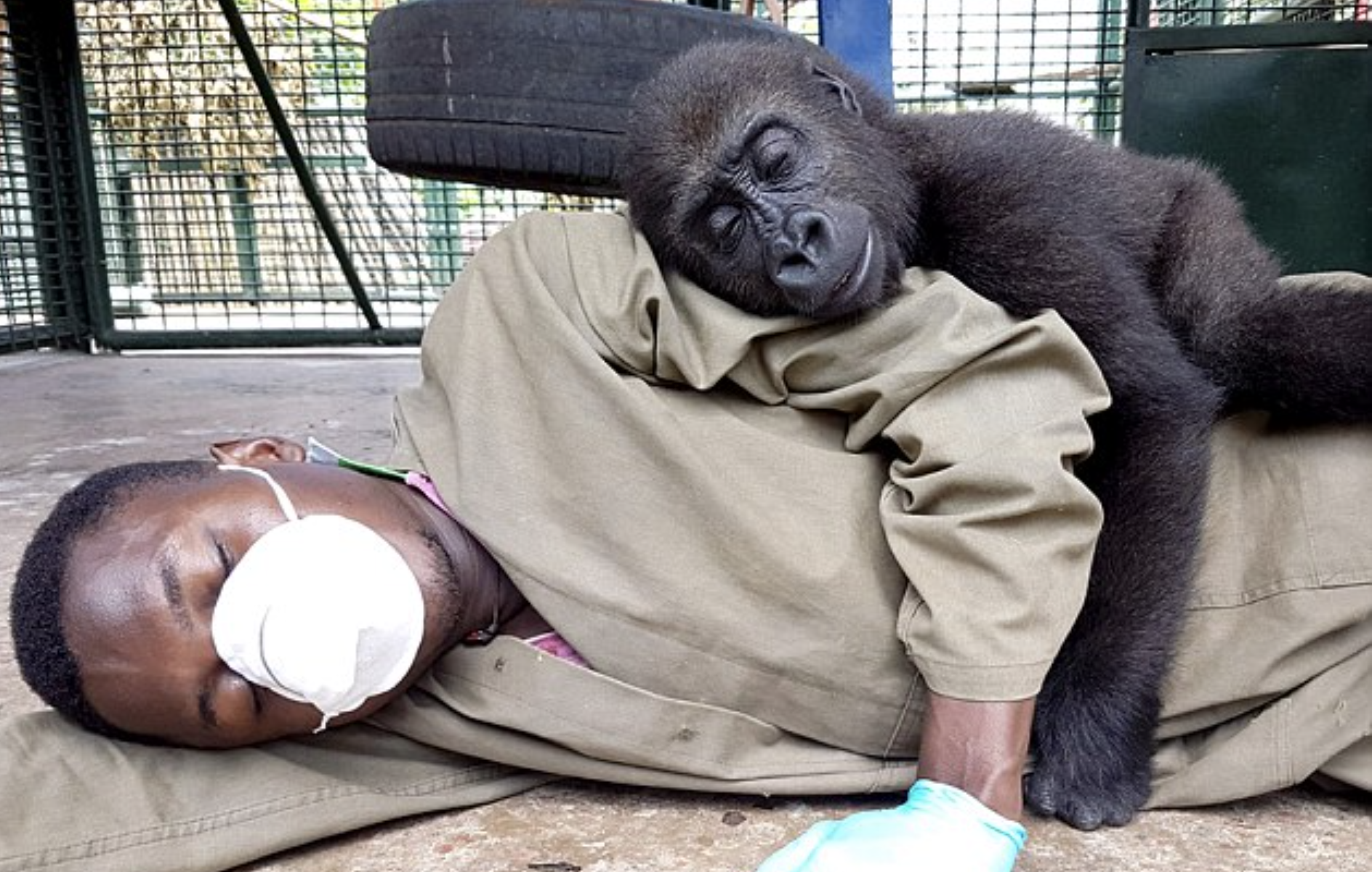 "It is important for an orphan gorilla, like Bobga, to feel safe and secure with his caretaker," said Laura who's the Fundraising and Communications co-ordinator at the center. "…here these pictures capture tender moments of rest between Bobga and one of his dedicated caretakers, Alvin."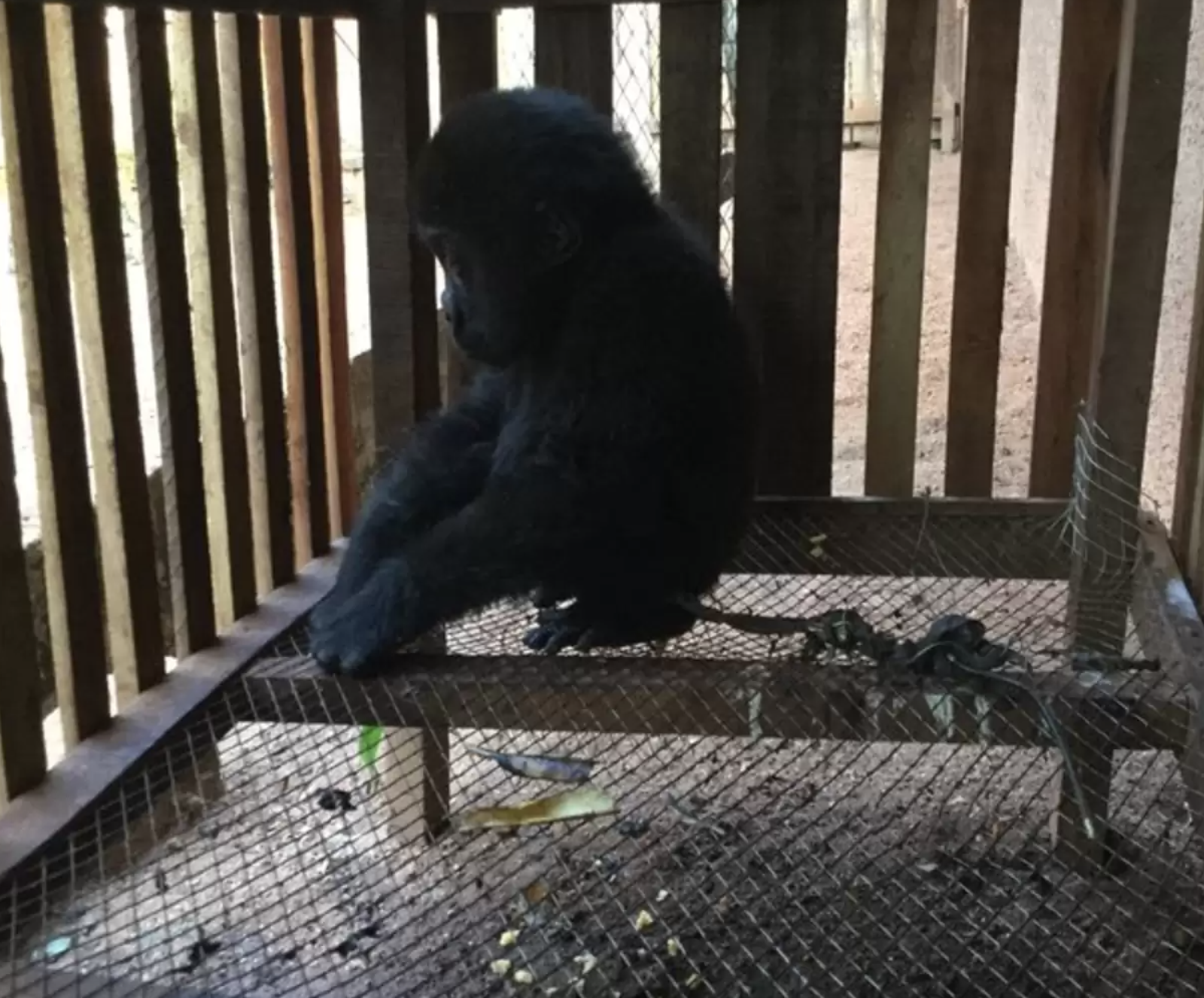 Life looks now pretty good for the tiny Bobga, but it wasn't always like that. Just like too many of her kind, he lost her family because of poaching. He was only a few weeks old at the time, and her chances of survival were so low. As losing her parents wasn't bad enough already for the little gorilla, he was captured and kept in a tiny cage with the purpose of being sold. But fortunately, his rescue came just in time!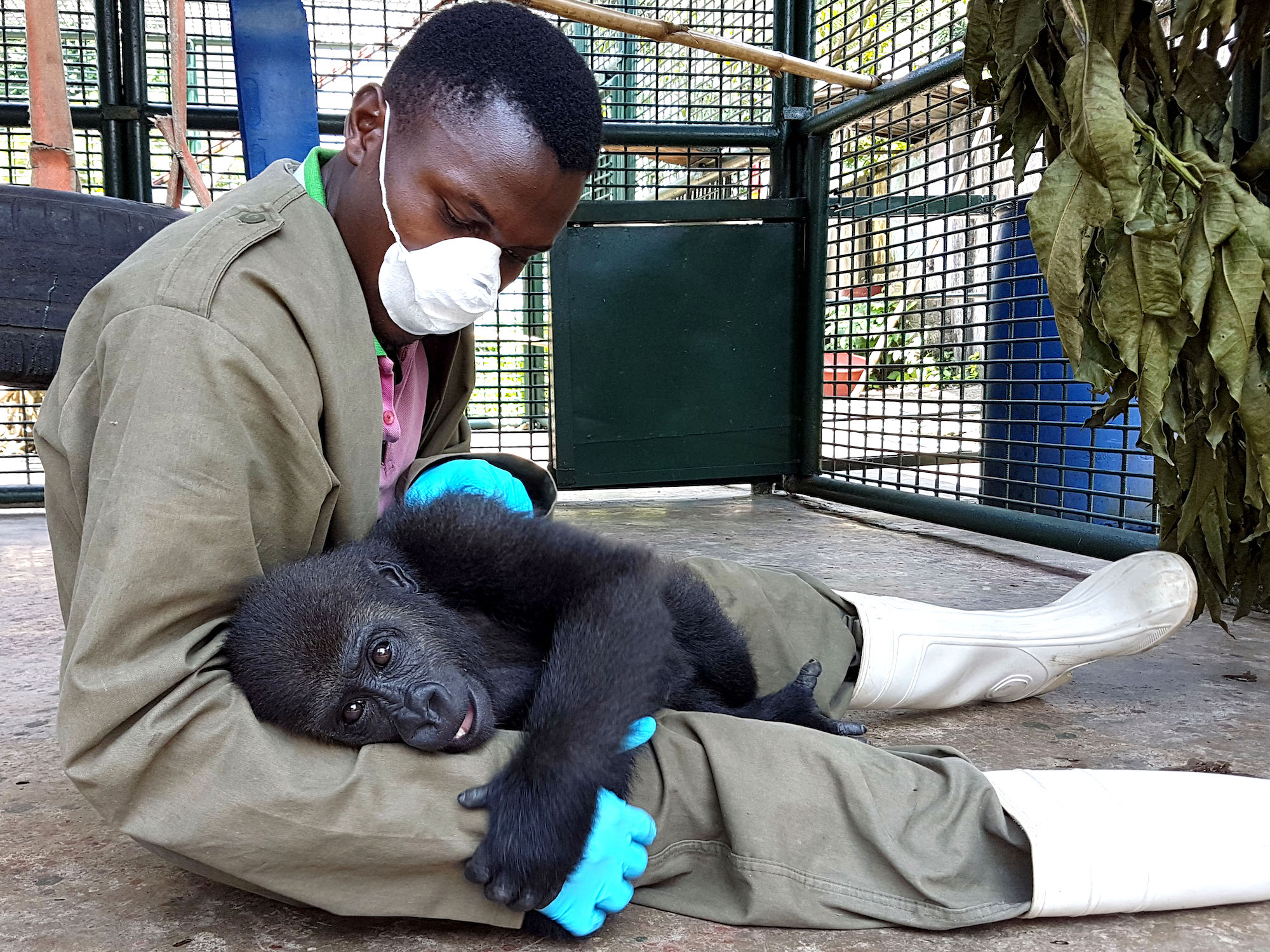 Soon as he was taken at the Limbe Wildlife Centre, Bobga learned that people can be trusty, too! There, the orphaned gorilla is getting the chance to rehabilitate and maybe once, to be released back in the wild.
"We provide a second chance to wild animals like Bobga," Laura said. "[We] try to educate the local community on environmental protection and provide alternative employment to ex-hunting communities."
Watch baby Bobga enjoying a soccer!