When it comes to wedding crushers, you may think to an estranged family member or maybe an ex, but never a Llama. Believe it or not, it's the surprise a Tuxedo bride had on her wedding day.
Riva Weinstock was ready for the happiest day of her life, only to be left open-mouthed when arrived at the wedding hall. The bride could not believe her eyes when spotted her brother Mendl, waiting for her, accompanied by a…Llama. Yes, you read it well! While the scene woke the amusement of all witnesses, but the bride, it turned out Mendl was only keeping a promise he'd made five years ago.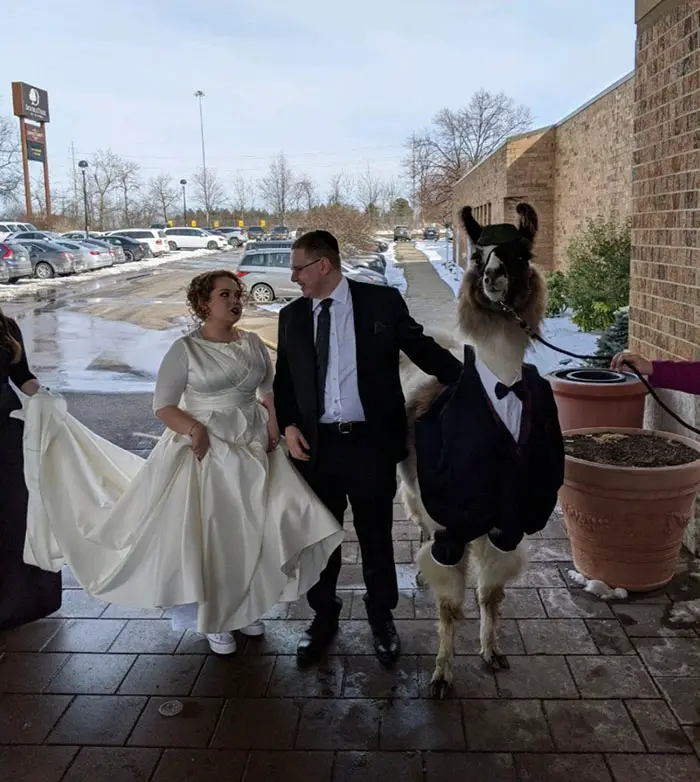 Back then, while driving from Ohio to Indiana, Mendl promised to his sister he would bring a llama to her wedding. And he proved to be a man of his word. "She was talking about her wedding as if it was going to happen the next day even though she wasn't dating anybody at the time," bride's brother told CNN. "I will bring a llama to your wedding." Thinking it's nothing but a silly joke, Rive accepted the challenge. "I agree.The llama is invited to the wedding."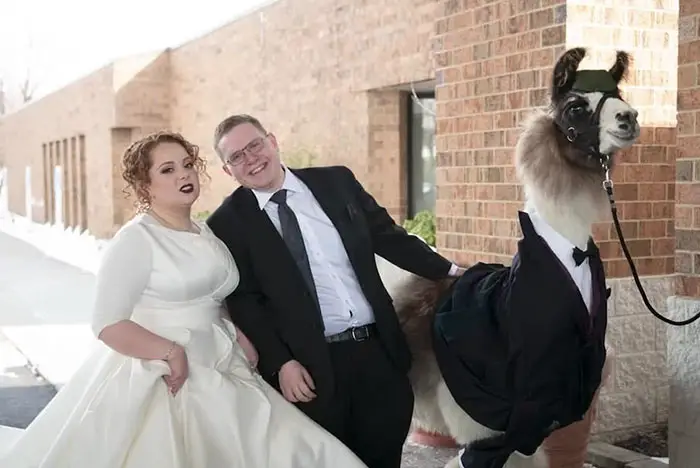 Therefore, the man just can't waited for her sister to get engaged, just to make sure he'll keep his promise. "When he sets his mind to something, he makes it happen," Riva said. "Literally, I called him to tell him I was engaged and his response was, 'Great, I'm calling the llama farm now.' One hour later, I got a text that said his llama rental was confirmed."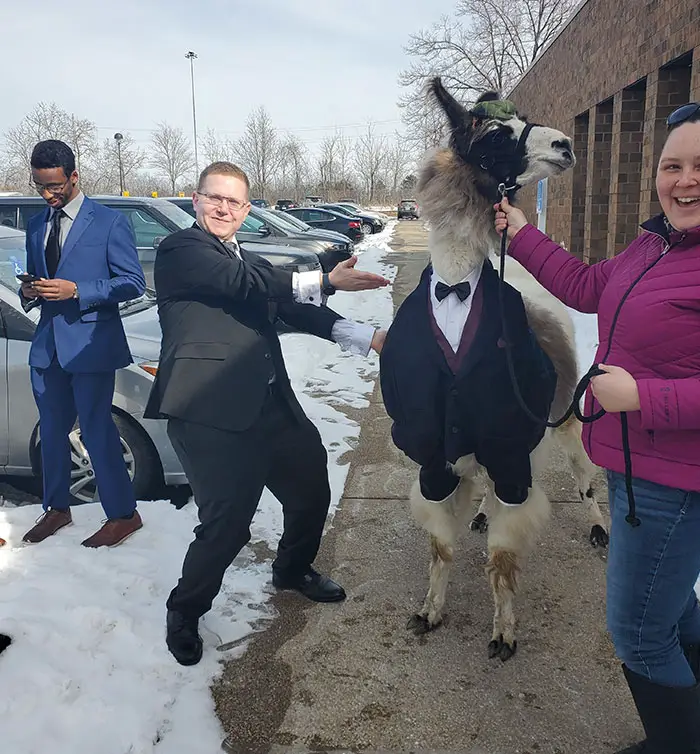 Even though, Riva did't thought for a second that her brother will actually bring a real llama on her wedding. And there he is, in front of the wedding hall all dressed up with his special guest, who I must admit got some attitude as well. After she was put on the spot, the bride had no choice but to take a picture with her wedding crushers.
"I promised him that I would take one picture," Riva recalls. "I said, 'I will not stand next to the llama, I will not touch the llama, but I will take one picture.' My friends can attest that I went outside, I took exactly one picture, and then I went right back inside and was not having any more of it."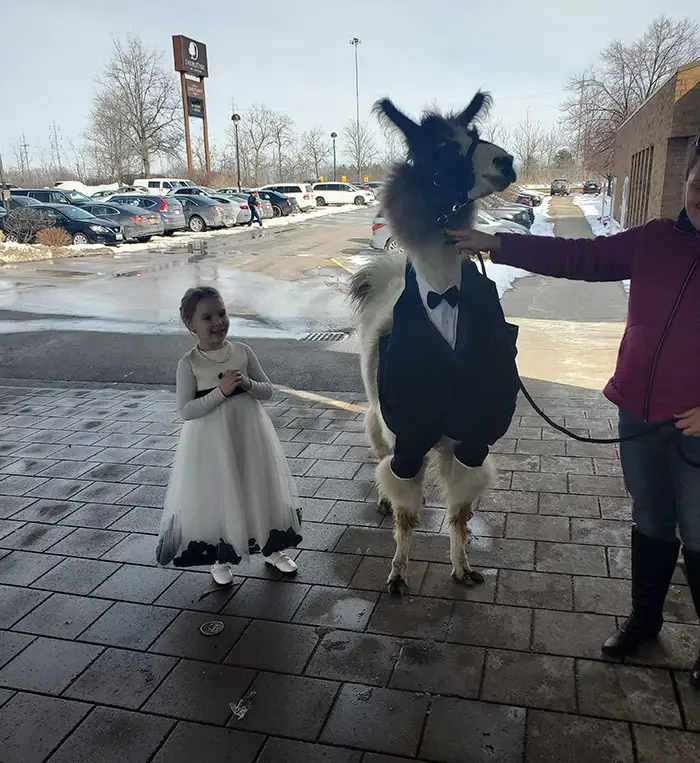 Needless to mention, the lovely snap immediately went viral on social media. After all, when's the last time you've seen a llama attending a wedding?