In March, while visiting the city of Savoogna on St. Lawrence Island with his owners, a one-year-old Australian shepherd named Nanuq, meaning "polar bear" in Siberian Yupik, embarked on a remarkable 150-mile journey through the icy terrain of Alaska. Nanuq went missing along with another dog named Starlight, as reported by Mandy Iworrigan, Nanuq's owner.
Although Starlight eventually returned to the family two weeks later, Nanuq was still missing, and the family reluctantly returned to their home in Gambell, 37 miles north of Savoogna, assuming that Nanuq was lost forever. Upon his return, Nanuq had an unidentified bite wound on his leg.
Iworrigan had no idea what had happened to Nanuq until a family member shared a Facebook photo of a missing dog that bore a striking resemblance to him. The photo revealed that Nanuq had somehow crossed the frozen Bering Sea and traveled more than 100 miles north to Wales. On April 6, Iworrigan recorded the touching moment when Nanuq was reunited with her daughter.
"My dad texted me and said, 'There's a dog that looks like Nanuq in Wales,'" Mandy told CBS. "I have no idea why he ended up in Wales. Maybe the ice shifted while he was hunting. I'm pretty sure he ate leftovers of seal or caught a seal. Probably birds, too. He eats our Native foods. He's smart."
Iworrigan wasted no time in arranging for her dog's transportation from Wales to Gambell via a direct flight. On April 6, she captured the moment when she and her daughter eagerly awaited the arrival of the regional plane carrying Nanuq. In the nearly 12-minute video, Iworrigan's daughter can be heard shouting in excitement as Nanuq, along with their other dog Starlight, finally arrives.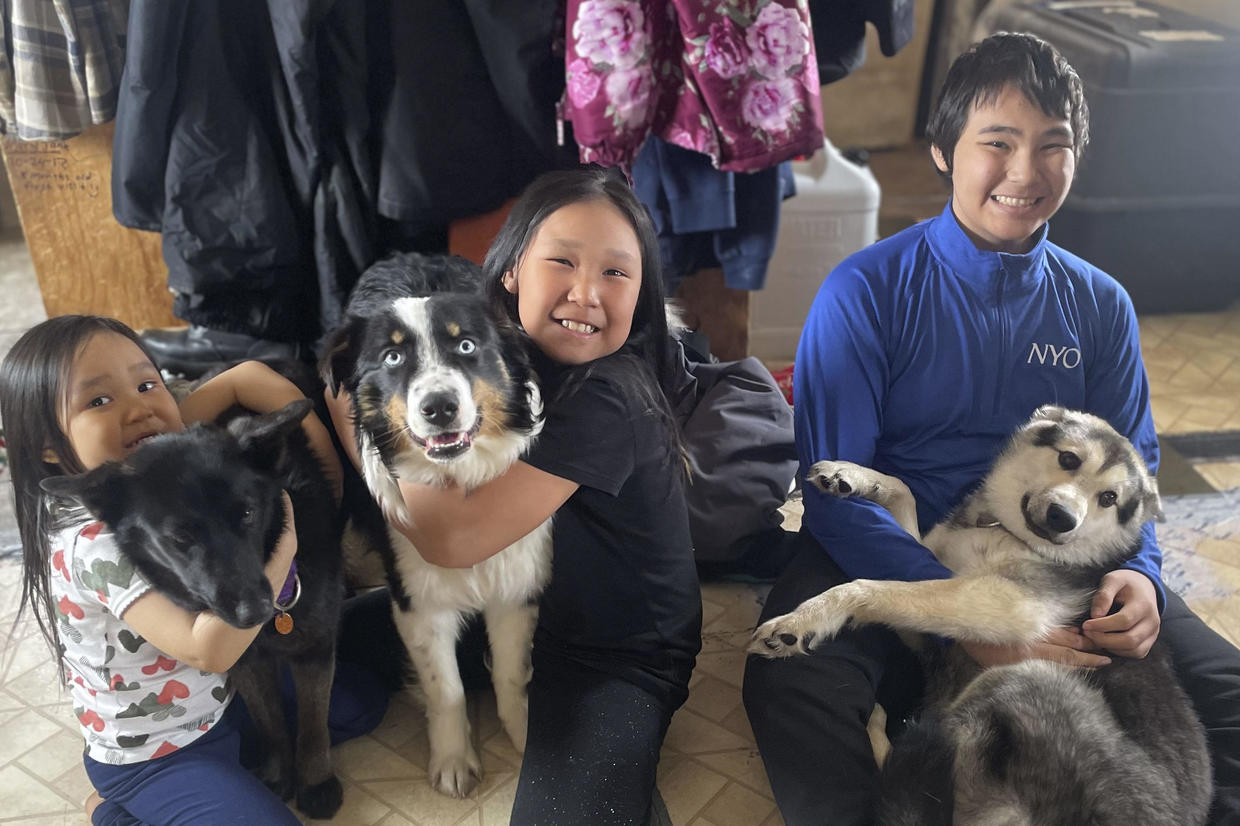 "Sounds like a Disney Movie- but it's REAL!" the woman wrote on Facebook.
Despite suffering a bite to his leg that required urgent treatment, Nanuq seemed to be in good health. However, it remains unclear what bit him, although the family suspects it may have been a polar bear, wolverine, seal, or a small nanuq. According to Iworrigan, the bite was substantial. Unfortunately, the family could not afford the $750 cost of treatment. Fortunately, the pet nonprofit organization, PAWS of Nome, generously offered to assist them.