Whether we're talking about the big wild cats of the domestic cats, felines remain the most sublime and delicate creatures on Earth. But when it comes to pet cats it is nearly impossible to find a species as majestic as Maine Coons are.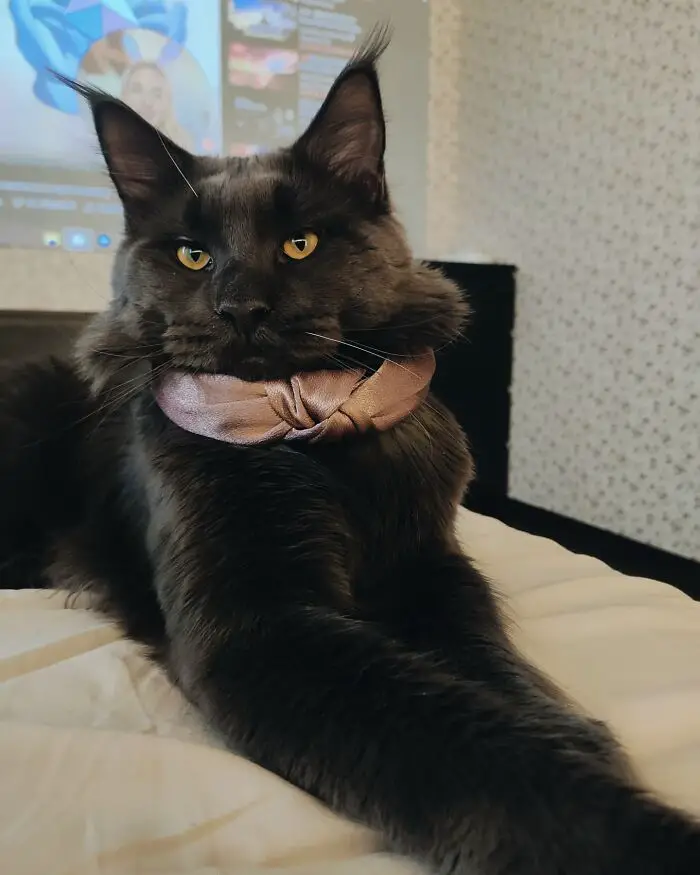 Among the largest and oldest breeds in North America, these gorgeous creatures are just as maestoso as lions, or panthers as this adorable Maine Coon shows it. Everybody meet Vincent!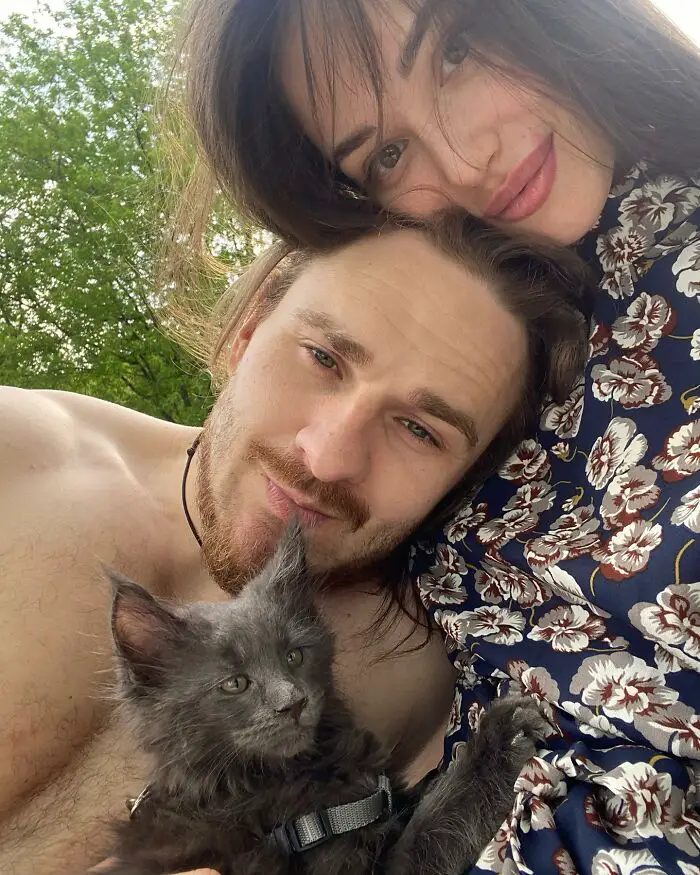 Just like any respectable cat out there, Vincent has shortly build himself a reputation on social media. But it's hard to be otherwise, judging by the way he is looking. With his massive body size, the pretty eyes and the black glossy fur, Vincent if frequently mistaken for a wild black panther. But unlike his cousins, the Maine Coon is comfortably living in an apartment in Russia alongside his human parents.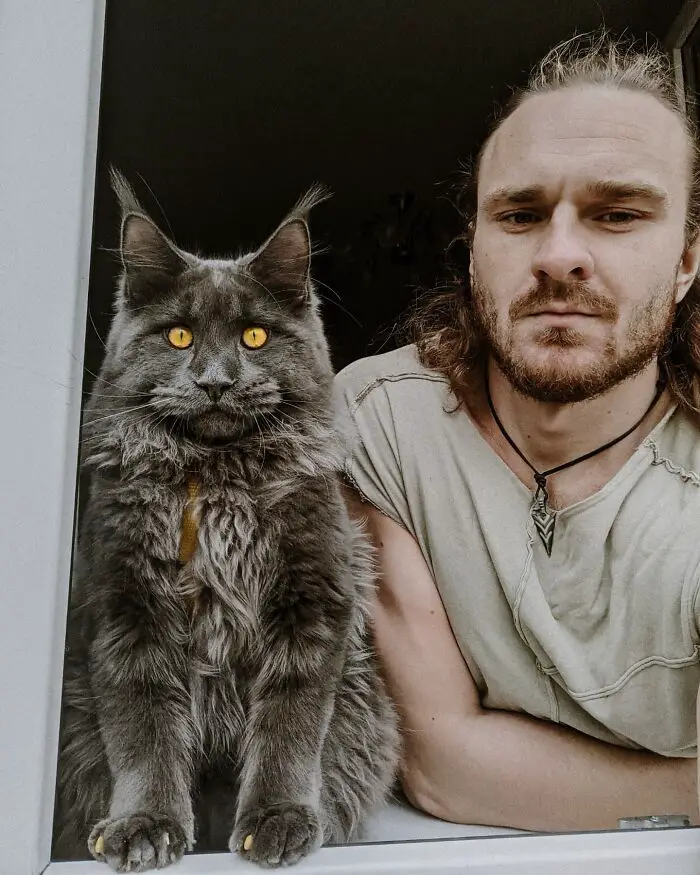 Quite a sensation on social media, Vincent has roughly 800,000 followers on TikTok and Instagram (combined). But that's just the beginning!
Vincent was only a few weeks old when the young couple – Andrey and Anastasia – decided to share their lives with him. As the two say, they chose Vincent to bring more color and vibration into their lives, and so far the majestic cat didn't failed.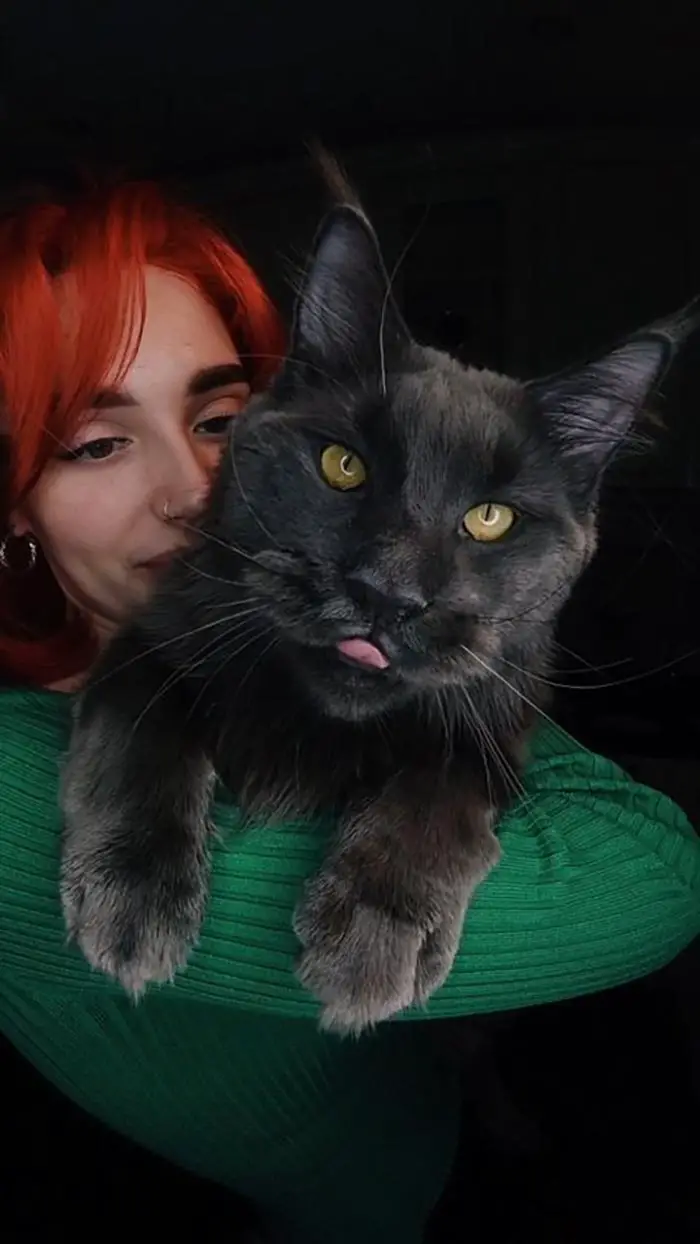 "The day we were bringing Vincent to his new home, I noticed a lot of people were peeking at him," the couple told Bored Panda during an interview. "The long torso and large head certainly made it look unique compared to other cat breeds, but what everyone noticed, first of all, was the look. Many said that he looks like a person."
The panther-like kitten already reached 20 pounds, despite being only 11-month-old. He will continue to grow over the next couple of years or so. But Andrey say it is already pretty difficult to pick Vincent from floor.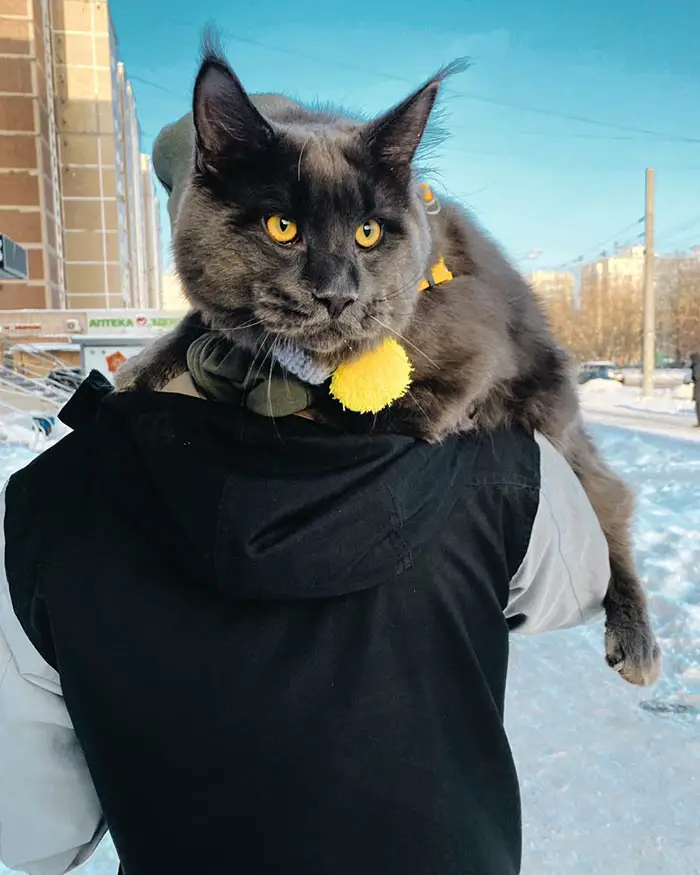 Vincent's owners noticed that all the eyes were on their cat whenever they were walking outside, so they decided to make him known online as well, and they did not disappointed. Vincent counts nearly 800,000 followers already!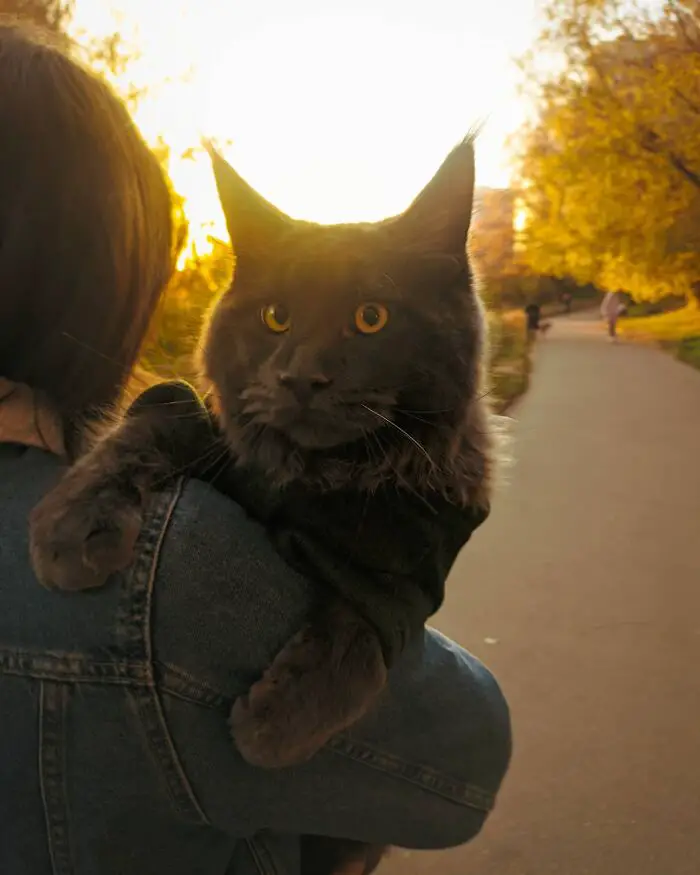 "The cat grew up as a hard-to-reach, graceful being that is always closely watching what we are doing, and at the same time sensitive to various forms of human pain," the parents said. "He always reacts very emotionally to our sneezes, shouting something in his own language in response."
As charming as he is, we just can't wait to see Vincent as a full grown Maine Coon. Anyway, his humans share a different opinion though, as "he already occupies almost the entire table with his size."