Merlin, a Ragdoll cat, is the epitome of grumpiness in the feline world. With his perpetually scowling expression, he appears perpetually angry, much to the delight of his cat-parent. This led to the creation of an Instagram account solely dedicated to capturing and showcasing Merlin's disgruntled look, which quickly gained popularity, accumulating over 300,000 followers, and receiving thousands of likes on each of his photos.
 

View this post on Instagram

 
Despite his angry demeanor, people are enamored by Merlin's piercing blue eyes and fluffy coat, and they find themselves falling in love with him despite his grumpiness. As a result, Merlin has become an internet sensation, with his fans eagerly awaiting each new photo or video of him.
Merlin's cat-parent was always amused by his grumpy expression and decided to share it with the world. The Instagram account became a hit, and everyone wanted to know more about the grumpiest cat they had ever seen. However, despite his grumpy appearance, Merlin is one of the friendliest cats around.
 

View this post on Instagram

 
Merlin is a unique feline who exudes a charming combination of cuteness and anger. The more you gaze upon his frowning face, the stronger the urge to cuddle with him becomes. To showcase his unique personality, we have handpicked some of his best photos. If you would like to delve deeper into his adventures, be sure to check out his Instagram and Facebook pages.
Scroll down and admire the grumpiest cat alive.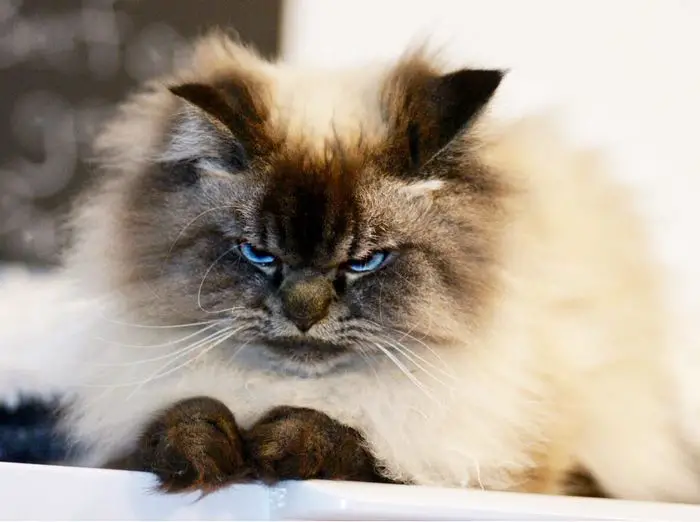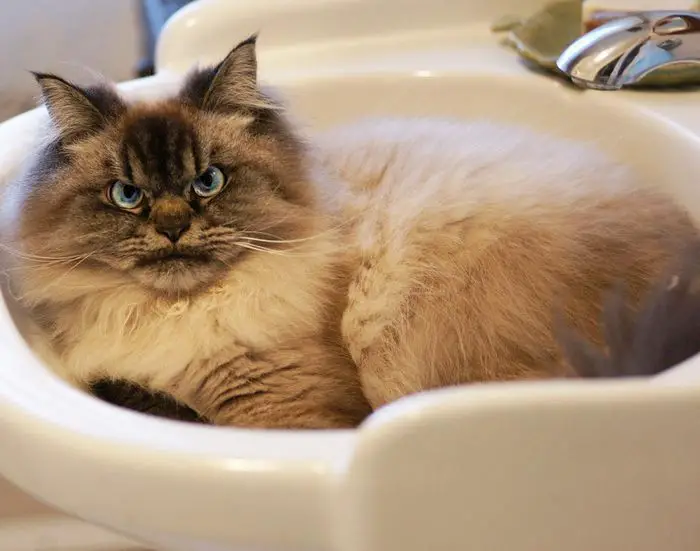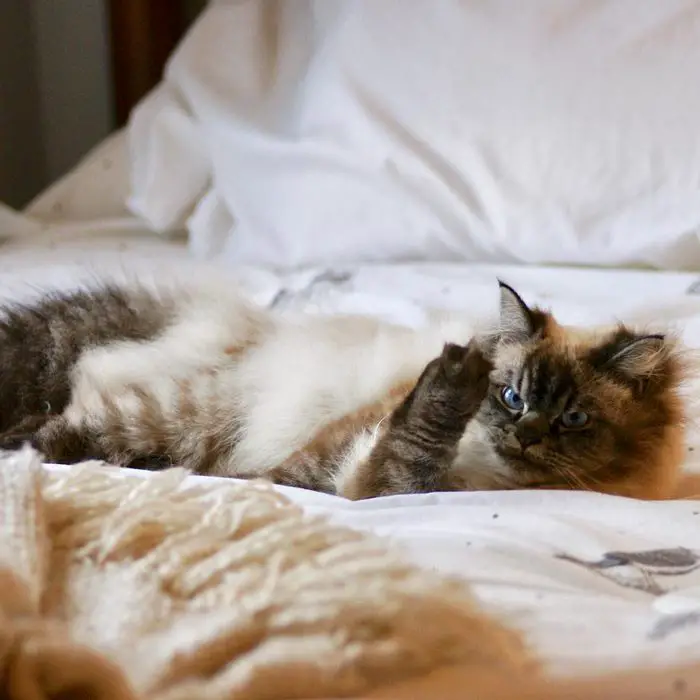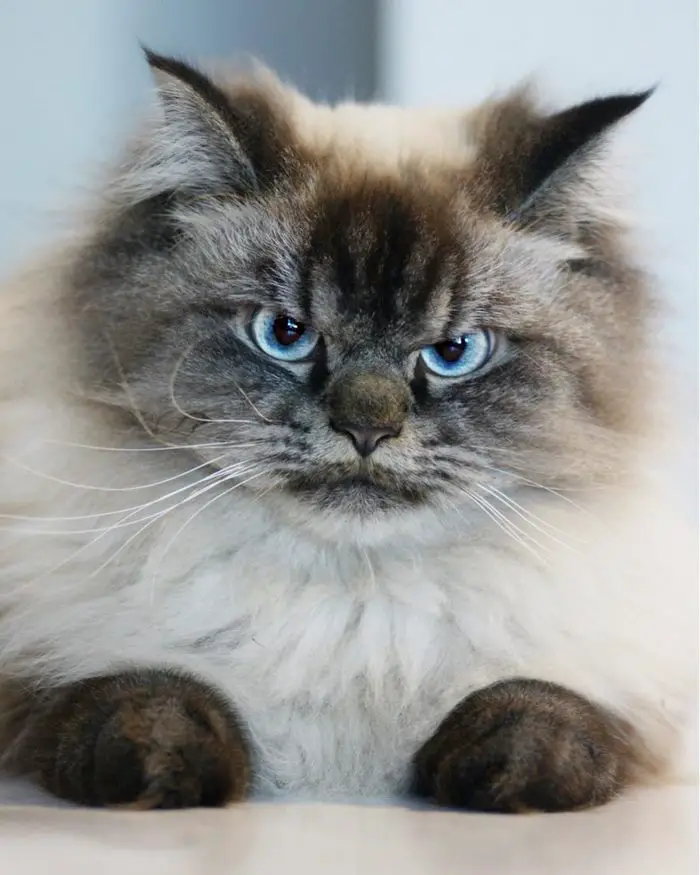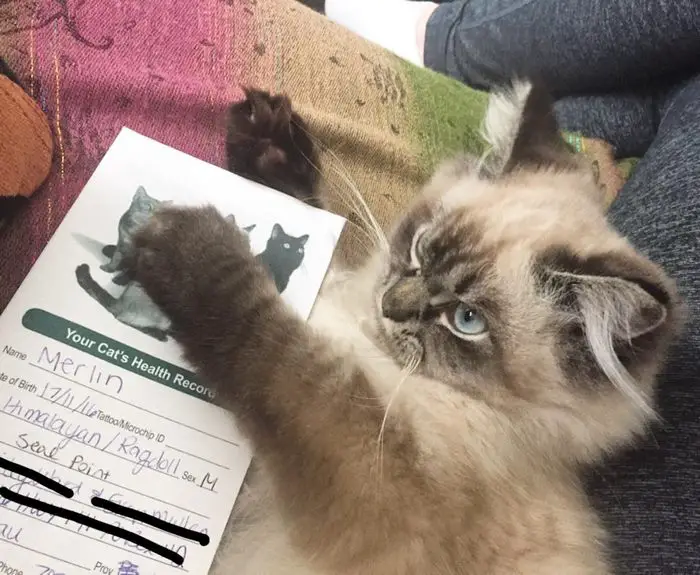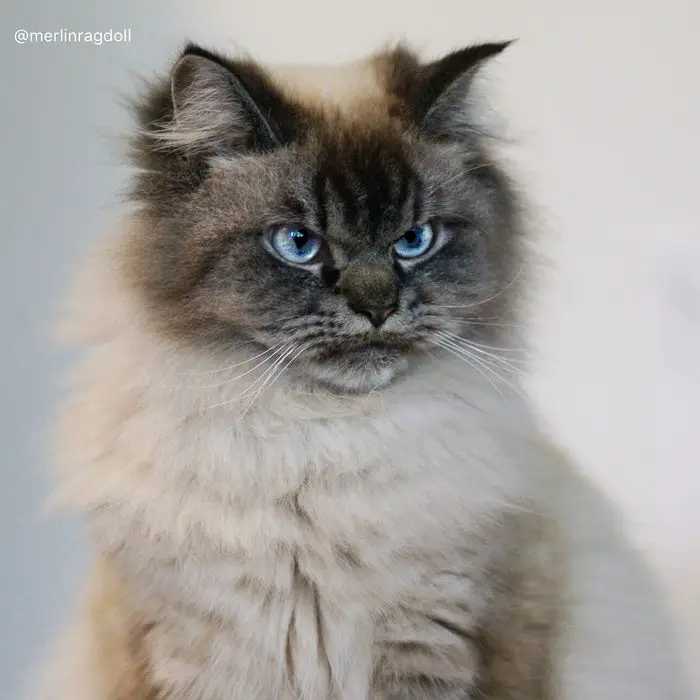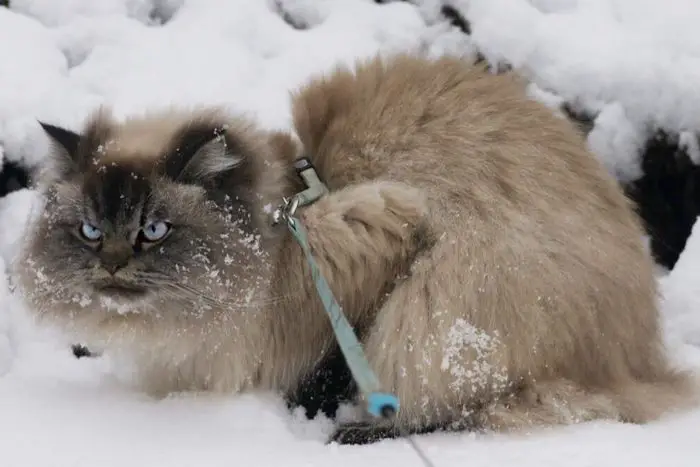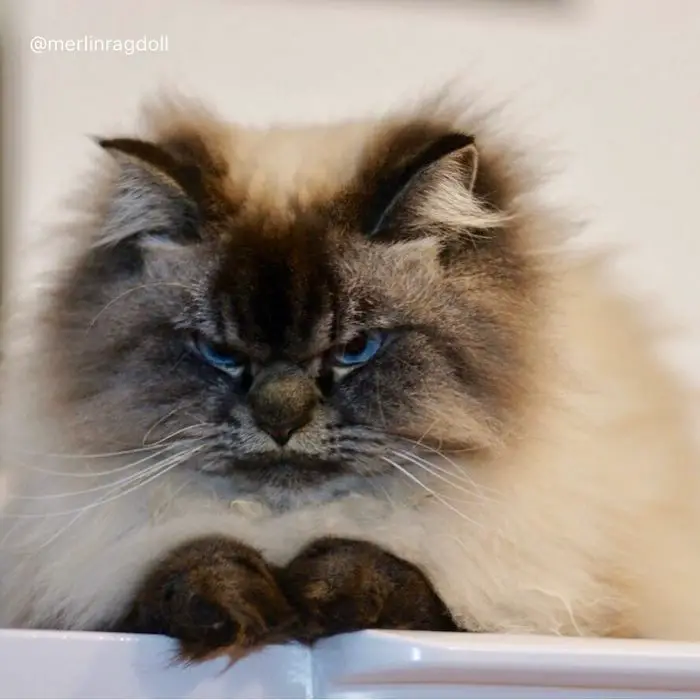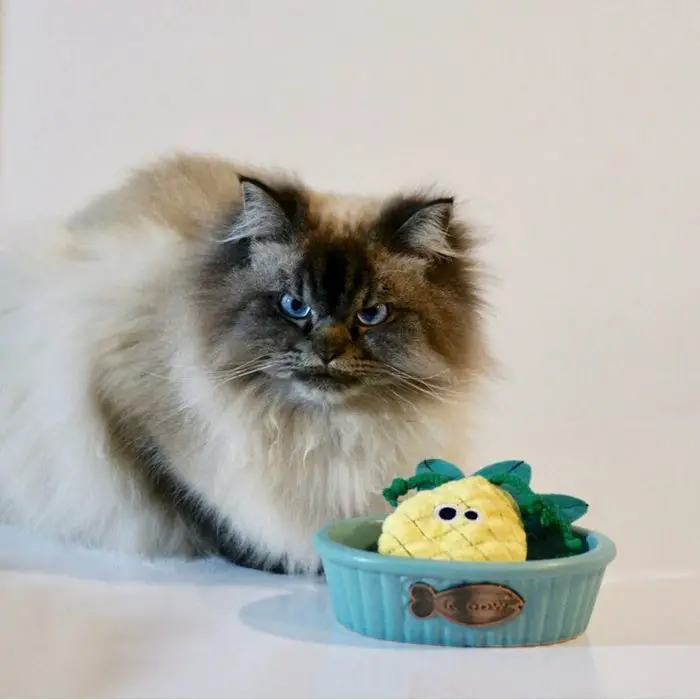 No matter what, Merlin always looks pissed off!