A group of safari tourists got much more than they bargained for, after a huge lion insisted to welcome them in the warmest possible way. The group of men and women were visiting the now famous Taigan Safari Park in Vilnohirsk, Crimea, when all of a sudden a lion jumped into their vehicle and started to spread cuddles all over. The unexpected moment was caught on camera and people can't get enough of it!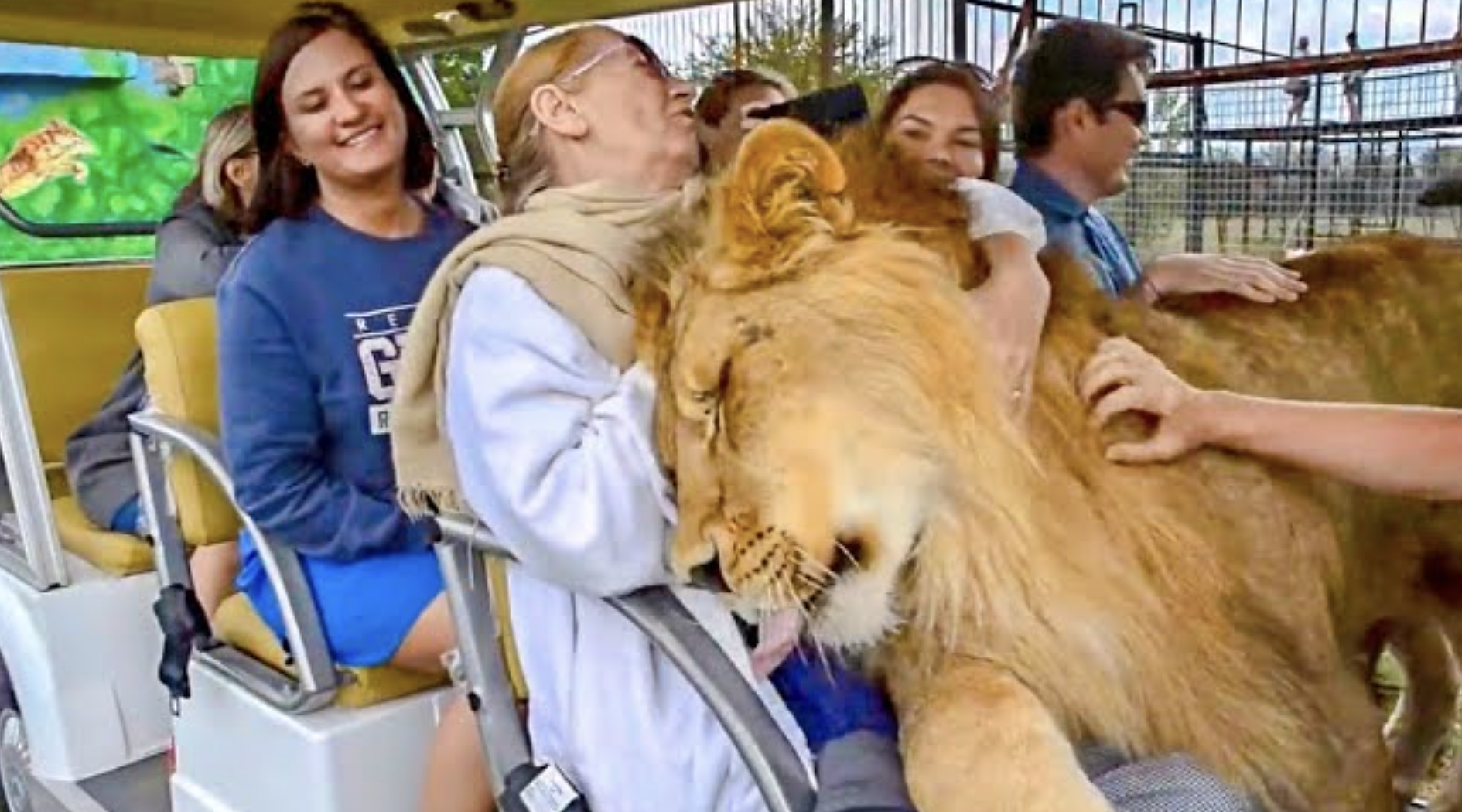 Cuddling with a majestic lion is definitely any animal lover's dream come true, but for these tourists it was far easier than they thought. They were in a safari vehicle, when a massive lion they were all admiring, wanted to show everyone why we call them gentle giants. So the big wild cat hopped on to a tourist's lap while the others hurried to pet him. The majestic creature kept it this way til the last tourist, before jumping off.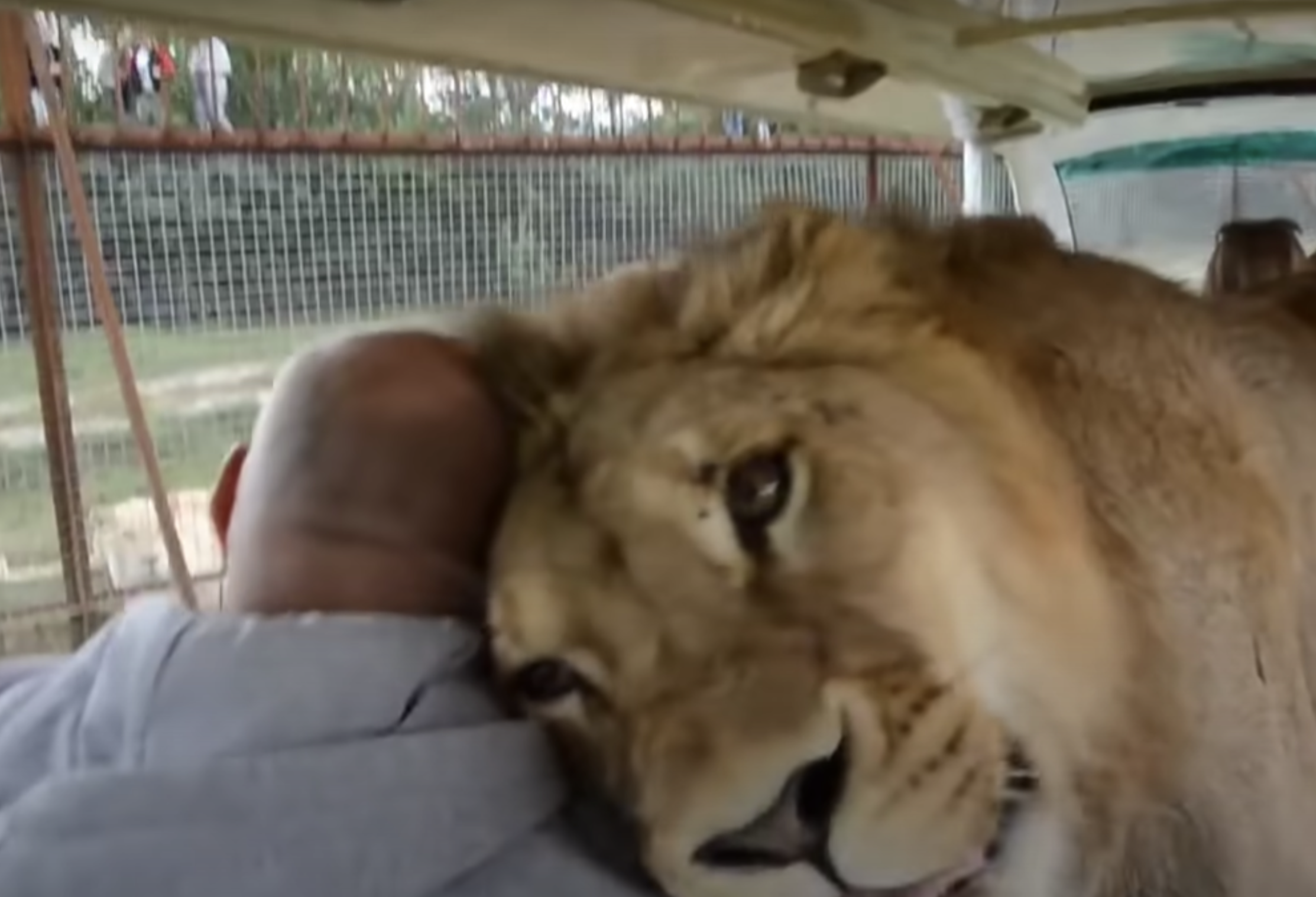 But Filya, how the adorable lion is named, wanted some more, so he climbed into the car once again, with the very same purpose in mind – a free session of cuddles, hugs and kisses. The playful Filya can't get enough of it, so he continues his routine until all the tourists get off the jeep(regardless how gentle it sounds, when a 400lbs lion keeps hugging you it isn't too gentle, though)!
You can watch the moment here:
"That is just the most beautiful thing I've ever seen," said Angela Marie, one of the tourists. "I haven't smiled this big in a while. Look at how the creation purrs and hums in pure loving energy. Amazing how when scarcity is removed, love takes over."
As it turns out, this isn't the first time Filya climbs into a safari car full of tourists. This massive gentle giant really loves human affection, and apparently he goes all lengths to get what he wants! More of Filya's sweet way to welcome people, in the video below!