It's usually your very best friend the one that walks you down the aisle during your big day. But what if you best buddy is a turtle? Well, nothing changes! So when time came for this Chicago-based 32-year-old man to tie the knot, he invited his loyal pet to be his flower girl. An honor she gladly accepted!
Paul McDonald first met his buddy Colors 24 years ago. Back then, he was 8 and he was walking out a movie theater with one of his friend, when spotted a tiny creature on the side of the road. They immediately realized it was turtle and rushed to help her.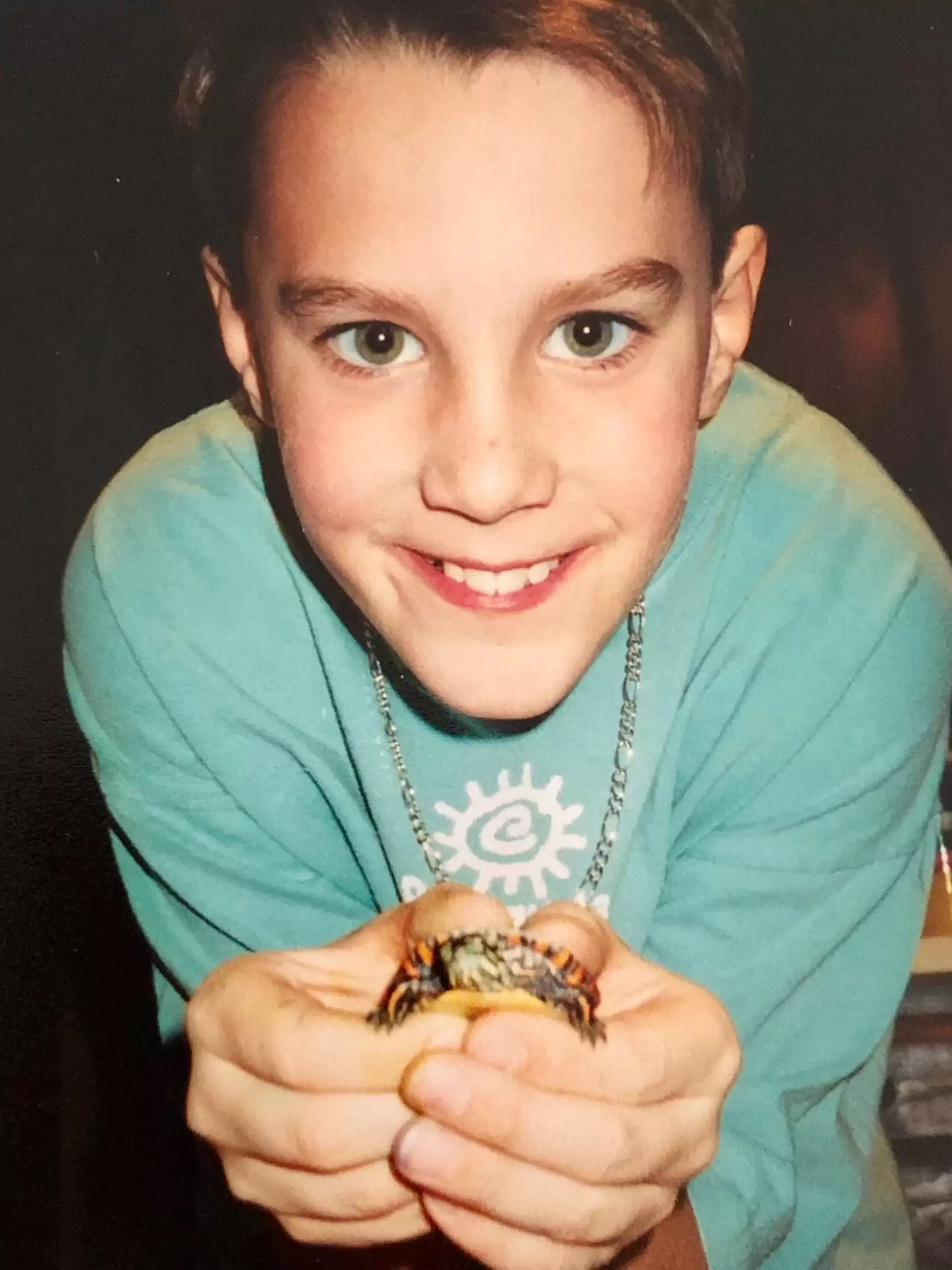 "We saw that it was a turtle, which I don't think either of us had ever really seen live before," Paul told FoxWeather. " She was headed into a very busy parking lot, and I was worried she'd be run over by a car. I still had my soda cup from the movie I had just seen, and there was a big puddle nearby, so I rinsed out the cup and filled it with the rainwater and scooped Colors up."
Paul friend initially wanted to take the tiny turtle home, but his mother – who was with them at the time – disagreed. So Paul took her, and the rest is history. The two have shared – and they still do – the most heartwarming friendship a human and a turtle can ever share.
"We both wanted to take her home," he said. "But luckily my friend had just got a gerbil for his birthday, so his mom was like, 'Absolutely not!'"
The tiny turtle he rescued from the side of the road proved to be a great companion for Paul!
"She's undoubtedly my very best companion," Paul told THE DODO. "She's always been around to cheer me up during the hard times, and she's truly helped enrich my life with love, companionship, and the wonderful responsibility of caring for a loved one … I smile every time I see her and feel so lucky that we've been a part of each other's lives for so long."
When Paul first met his now-wife, he first introduced her Colors!
"I asked him if he had any pets, and he was like, 'Well, I do have a turtle?" Paul's wife, Shannon said. "And I was like, 'What? That's so cool!'"
The woman instantly loved the tiny creature just as much as he loved her husband, so when decided to get marry they both knew Colors has to be there, too.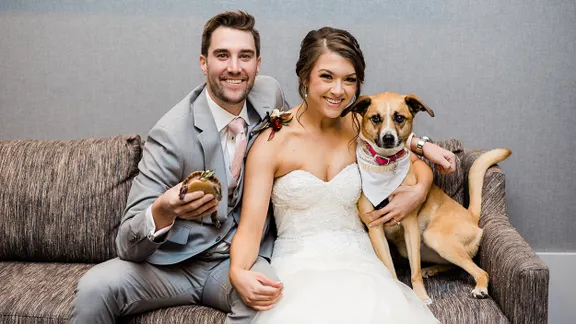 Paul and Shannon married on 12th of November, and Colors surprised everyone as she walked aisle as a flower girl, even though she struggled a bit along the away though.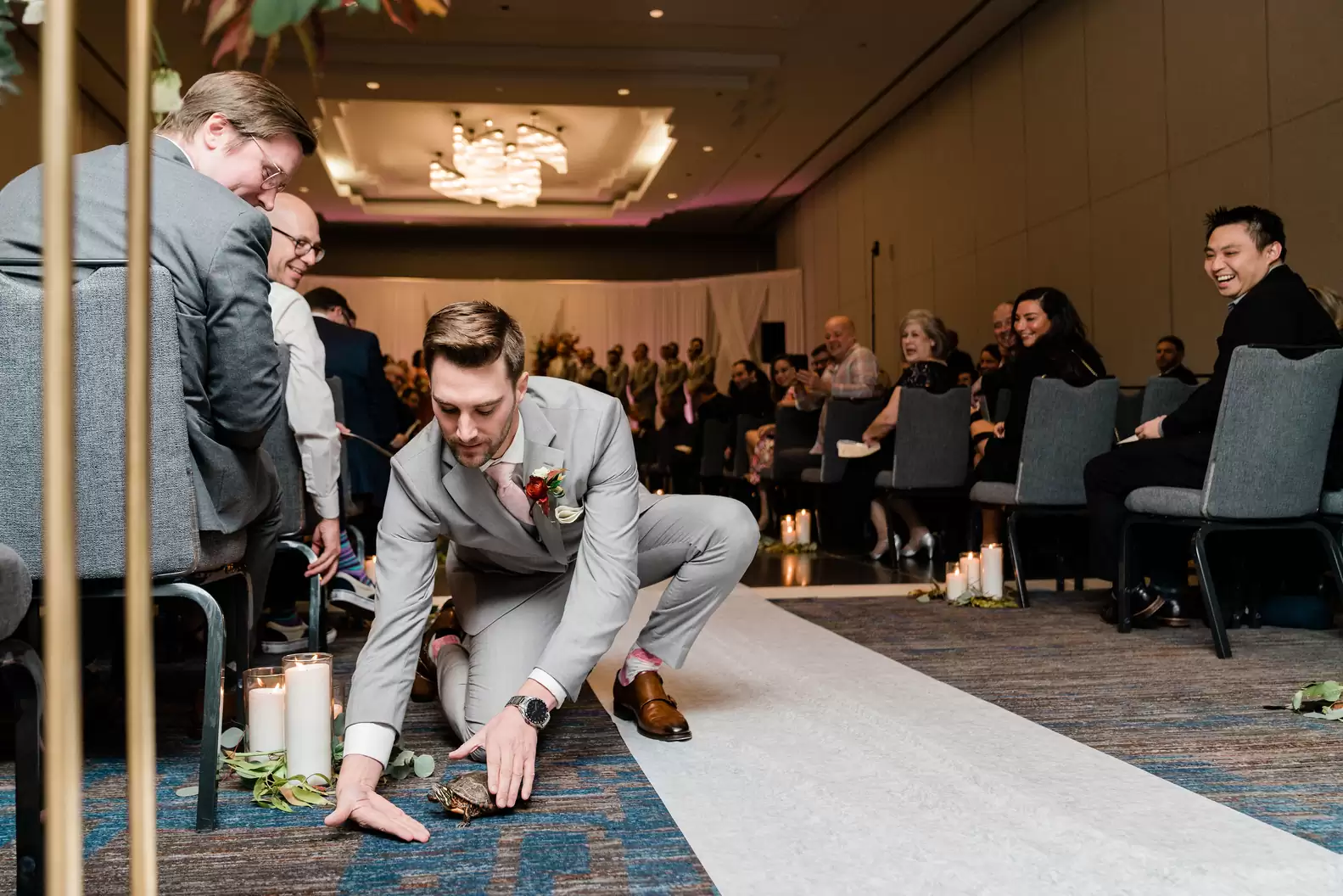 "Colors took a couple steps forward, and then turned around," Paul said. "However, she showed no fear even when entering the most crowded room she's ever been in. It also afforded me the opportunity to meet her at the bottom of the aisle so that we could walk up to the front together with me carrying her, which is secretly what I was hoping would happen."
You can watch the moment here:
(h.t: thedodo|foxweather)