Mountain lions, like other wild cats, are stunning creatures. However, it's strongly advised to avoid approaching them. But what if there's no other option?
In that case, the best course of action is to appreciate the moment and possibly capture it on camera, as it's unlikely that anyone would believe you. In Colorado, a man was preparing to relax on his back porch with a cup of coffee when he had a close encounter with a group of cougars. Although it was an unusual sight for him, he wisely chose to observe the fascinating visitors from the safety of his home, through a window.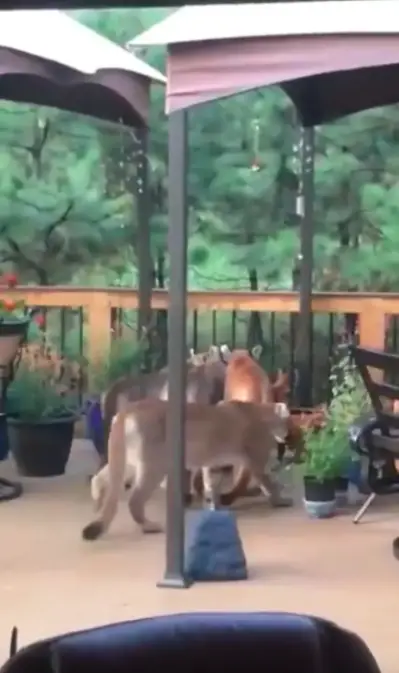 As Andy Davis was getting ready for an early workout and enjoying his morning coffee in Conifer, Colorado, he was taken aback when four mountain lions leaped onto his porch.
"I was just amazed. My whole life I've been waiting to see cats," Davis, a wildlife enthusiast of Conifer, told FOX31. "Though I've never seen a mountain lion the whole time I've lived up here."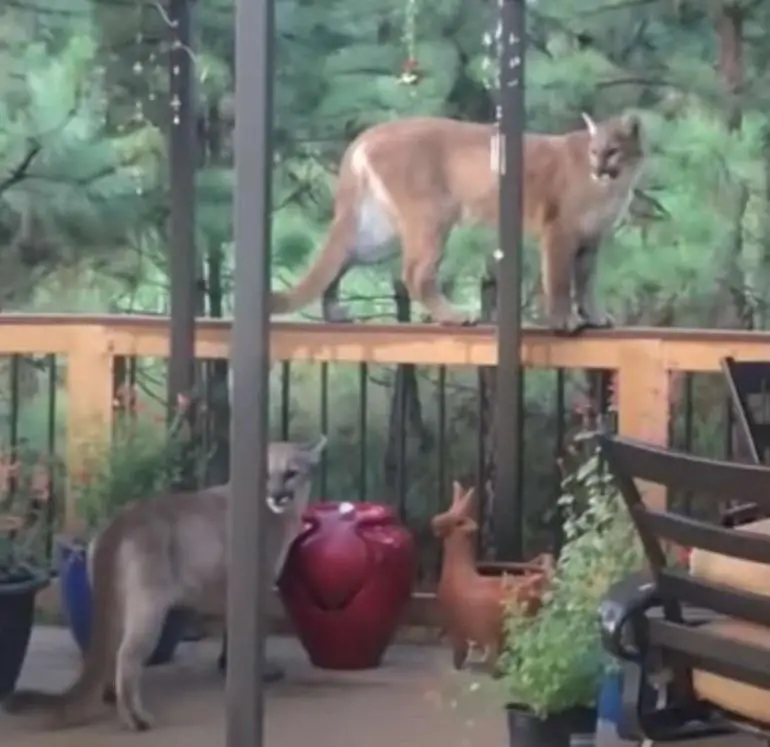 Surprised by the sight, Davis carefully retrieved his cell phone to take pictures and record videos of the majestic felines. From the safety of his house, Davis documented the lions for several minutes as they drank from a fountain on his porch, before finally walking away.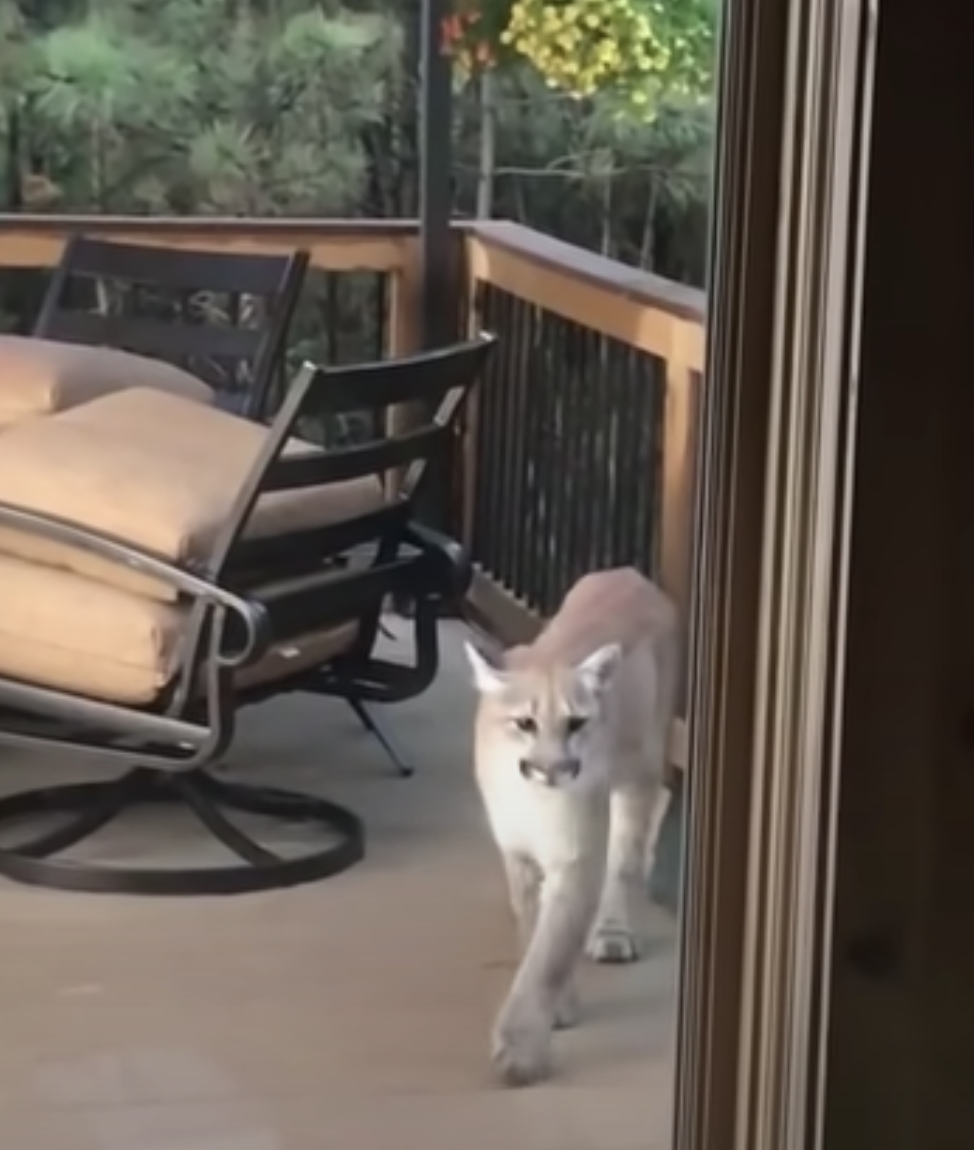 "I highly doubt I'll ever get to see something like that again," the man said. "This most amazing thing I've ever seen."
Watch the moment here: