When comes to captivating things, nothing beats Mother Nature. Turns out it doesn't only give us the most dramatic landscapes or odd looking animals, but even one of the rarest sounds on Earth. A man has recently recorded millions of butterflies moving their delicate wings, and the sound they make is something you have never heard before!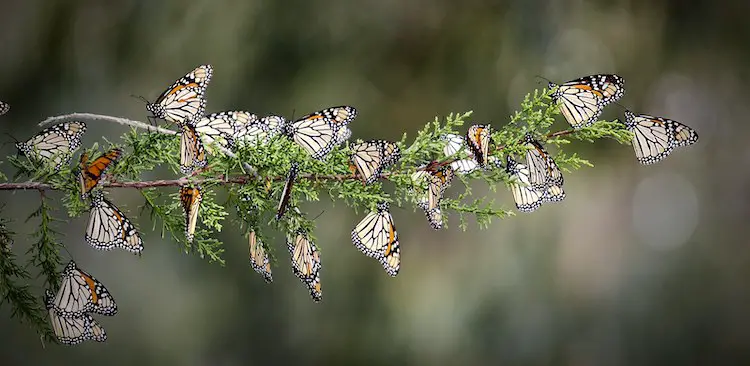 Butterflies are definitely some of the most fascinating beings on our Planet, with the monarch butterfly surely the most charming species. During the winter, these elegant creatures offer one of biggest mass migration on Earth. Millions and millions of them find their way to Mexico and California, to enjoy the dun warm until the spring comes and they all get back to their homes.
 

View this post on Instagram

 
Recently, nature enthusiast Phil Torres, was wondering "How many butterflies does it take to make a noise in the woods?" And he soon got his answer – millions of them. Needless to say, the sound they make sounds like out of this world. Phil captured on camera a massive swarm of monarchs flapping their wings in a Mexican forest, and the result is nothing short of amazing!
Unfortunately, these magnificent creatures – as so many others – are listed as an endangered species. Sadly, the monarch butterfly population decreased by over 25%, only the last year, with climate change and the use of pesticides to be blamed for it.
Carefully listen the sounds these butterflies make, in the video below:
h.t: mymodernmet