While on a boating excursion off the coast of Alaska, a group of individuals had the opportunity to witness a truly unique event. They noticed something in the water not too far away from them. Brad Rich and his friends were out boating near Seward, Alaska when they unexpectedly came across some immensely impressive creatures nearby.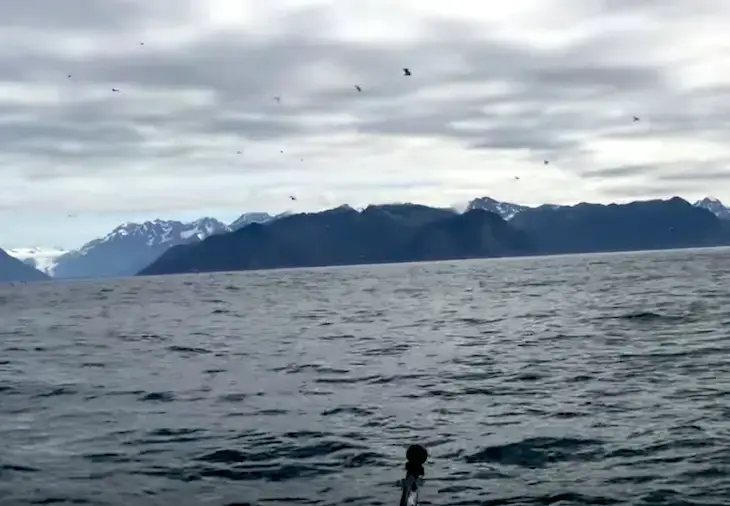 The city of Seward, located in the Kenai Peninsula Borough of Alaska, is a popular destination for tourists seeking to go whale watching. Visitors from all over the globe flock here to embark on a picturesque cruise into Kenai Fjords National Park with the hope of catching a glimpse of these magnificent creatures. It's where Brad and his friend got the experience of a lifetime.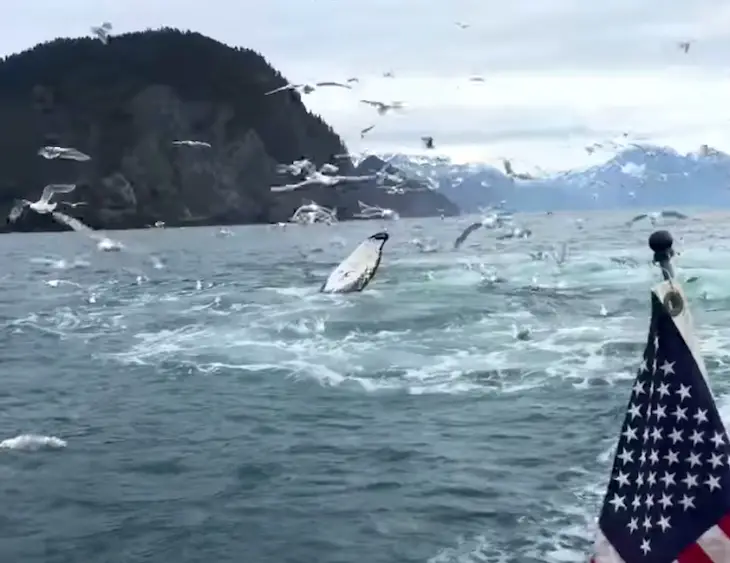 As Brad noticed a flock of birds circling above the water, he surmised that whales must be in the vicinity. Little did he know, he was in store for an unforgettable surprise. One of Brad's friends, Tony, quickly grabbed a camera and fortuitously captured the moment. A few mere feet away from their fishing boat, a pod of whales were engrossed in feeding. As they moved about, their sheer enormity caused the water and boat to quiver, prompting the crew to maintain a safe distance. Although the group of friends could only see a portion of the whales, what happened next was entirely unexpected.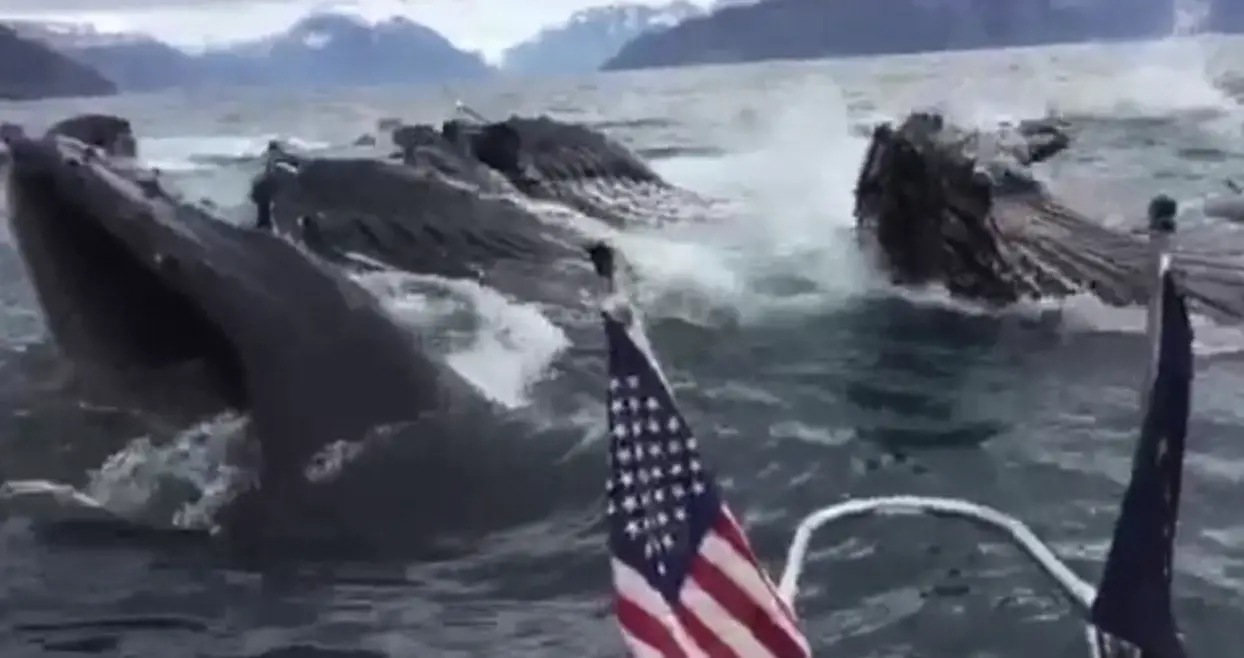 The video starts with a tranquil view of the vast ocean and a conversation regarding the likelihood of spotting the colossal creatures. 'I can hear them,' Brad proclaims a few moments later. Abruptly, around a dozen whales emerge from the water, almost causing the boat to capsize in the process.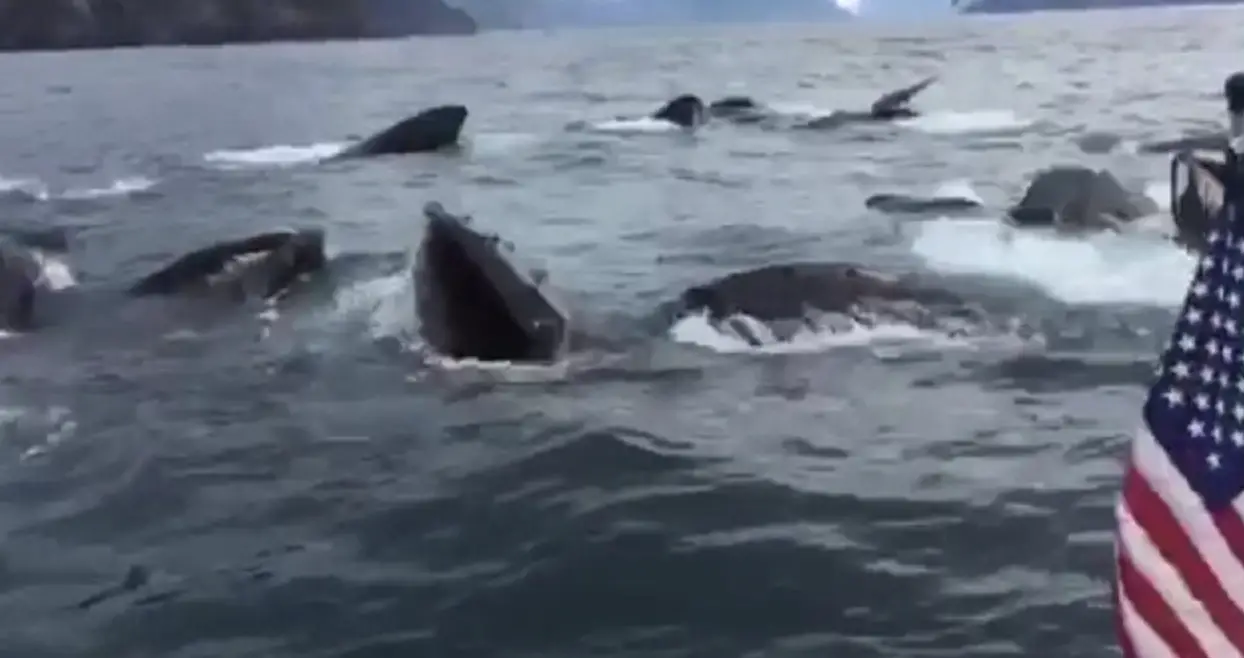 The whale family hastily retreats, barely appearing on the screen for a few seconds. Nevertheless, it's Brad's response that is perhaps the most amusing part of the video. 'Oh my God! They're right in front of us!' he exclaims before bursting into fits of uncontrollable laughter.
You can watch the incredible scene here: