Gillian Rogers has recently witnessed a scene that really touched her heart. The woman was riding the New York City subway when a spirit lifting moment unfolded straight in front of her eyes. A stranger was bottle-feeding a very tiny kitten in the seat next to her.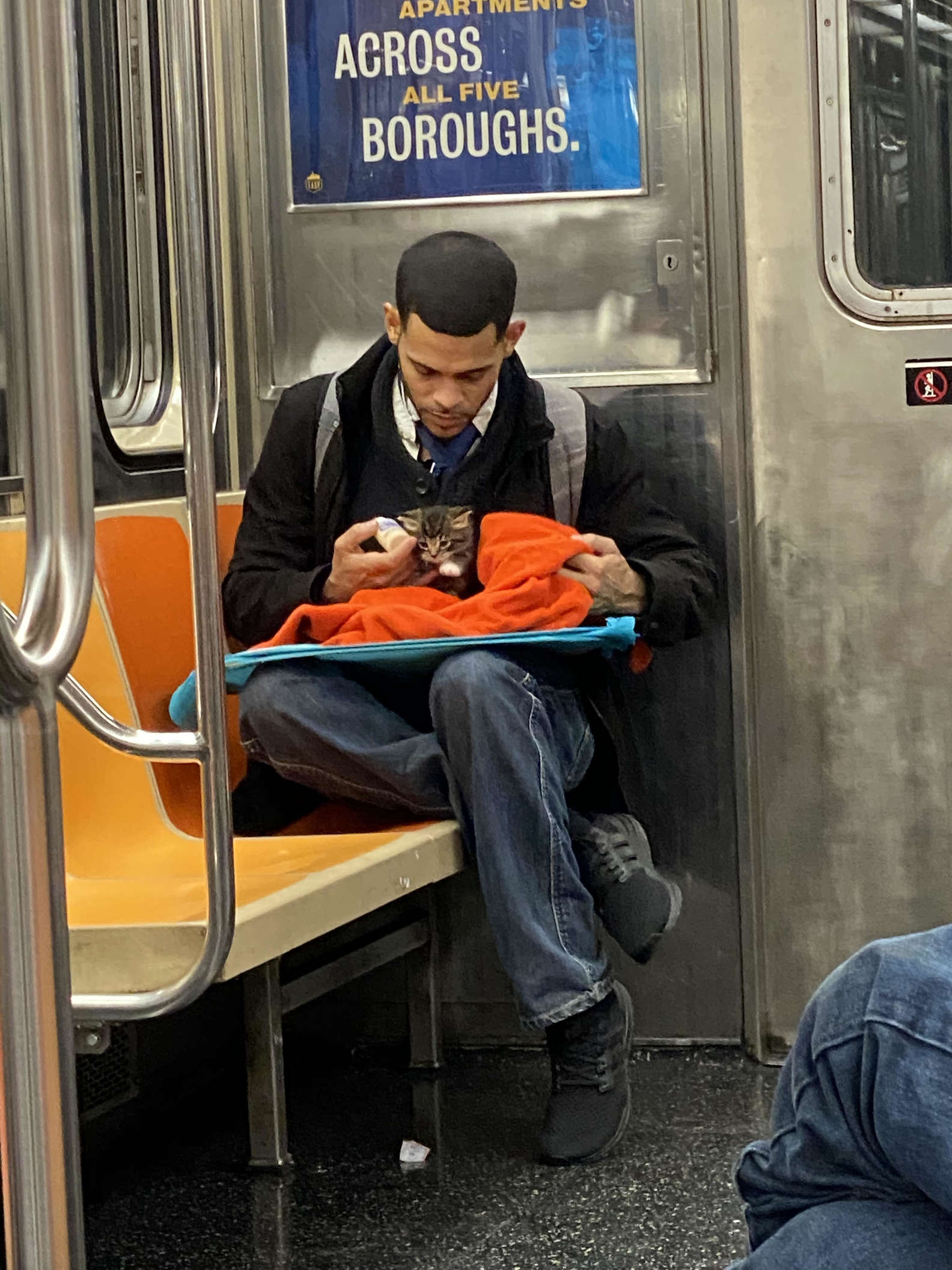 Gillian is rescuing animals ever since she can remember. More, she even runs a group dedicated to that cause – the Pet Rescue Squad, Inc. So naturally, she has seen a few heartwarming scenes along the way, but this one really won her heart. The kindness and the compassion this man was showing to the tiny creature from his lap was definitely something she had never witnessed before.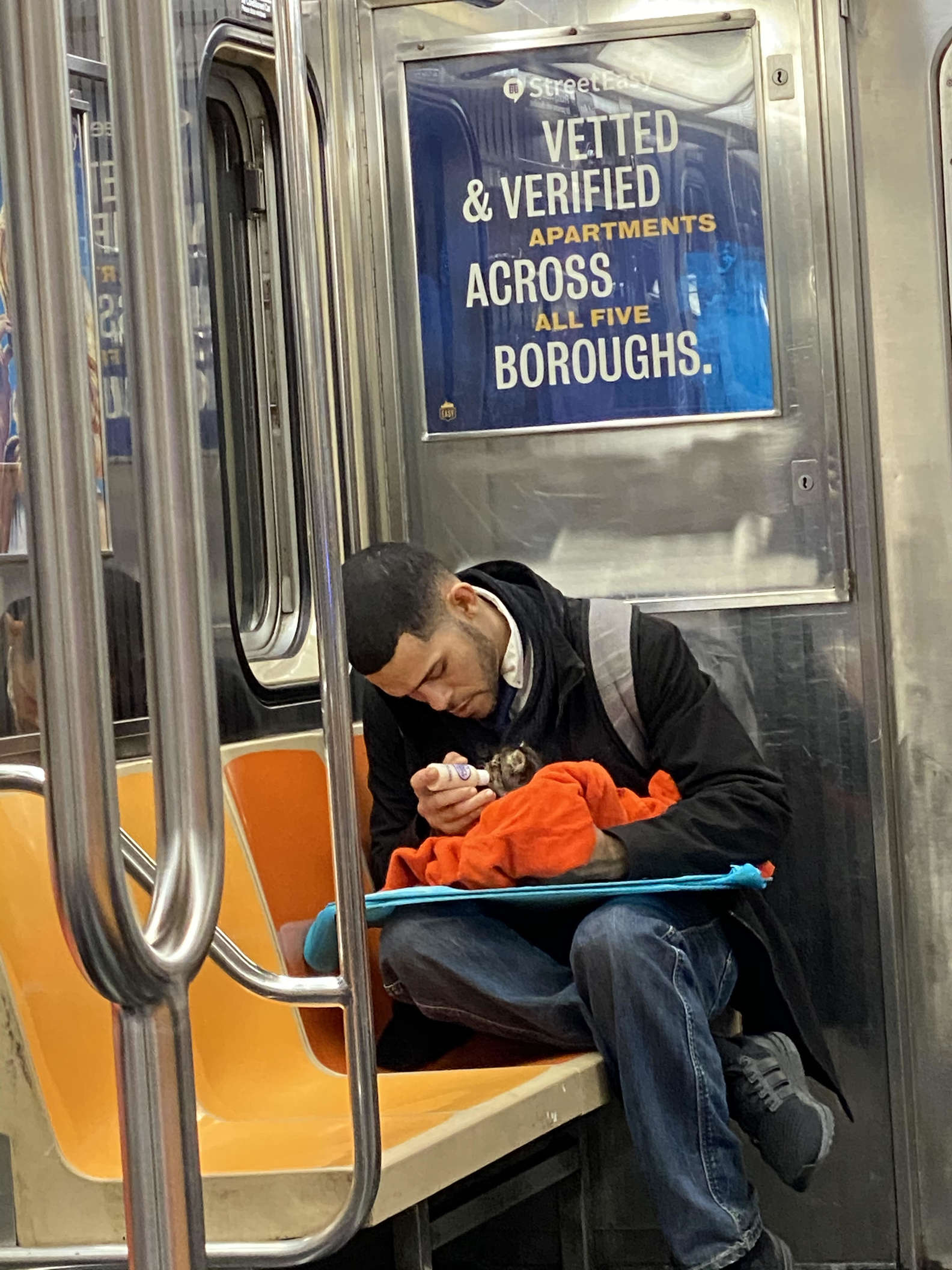 Speaking for the Dodo, she explained: "He was bottle-feeding her. You could see the caring. My heart felt like it was going to explode to see someone with that much caring. He was so kind in the moment."
Driven by curiosity, Gillian approached the man to ask him about the kitten he was feeding. But not before taking a couple of photos of them. It turned out the kind man had actually rescued the poor little creature. "He told me he'd found the kitten alone between two buildings," the woman recalls. "He said he rescued the cat and will keep it fed and cozy rather than leaving it to fend for itself."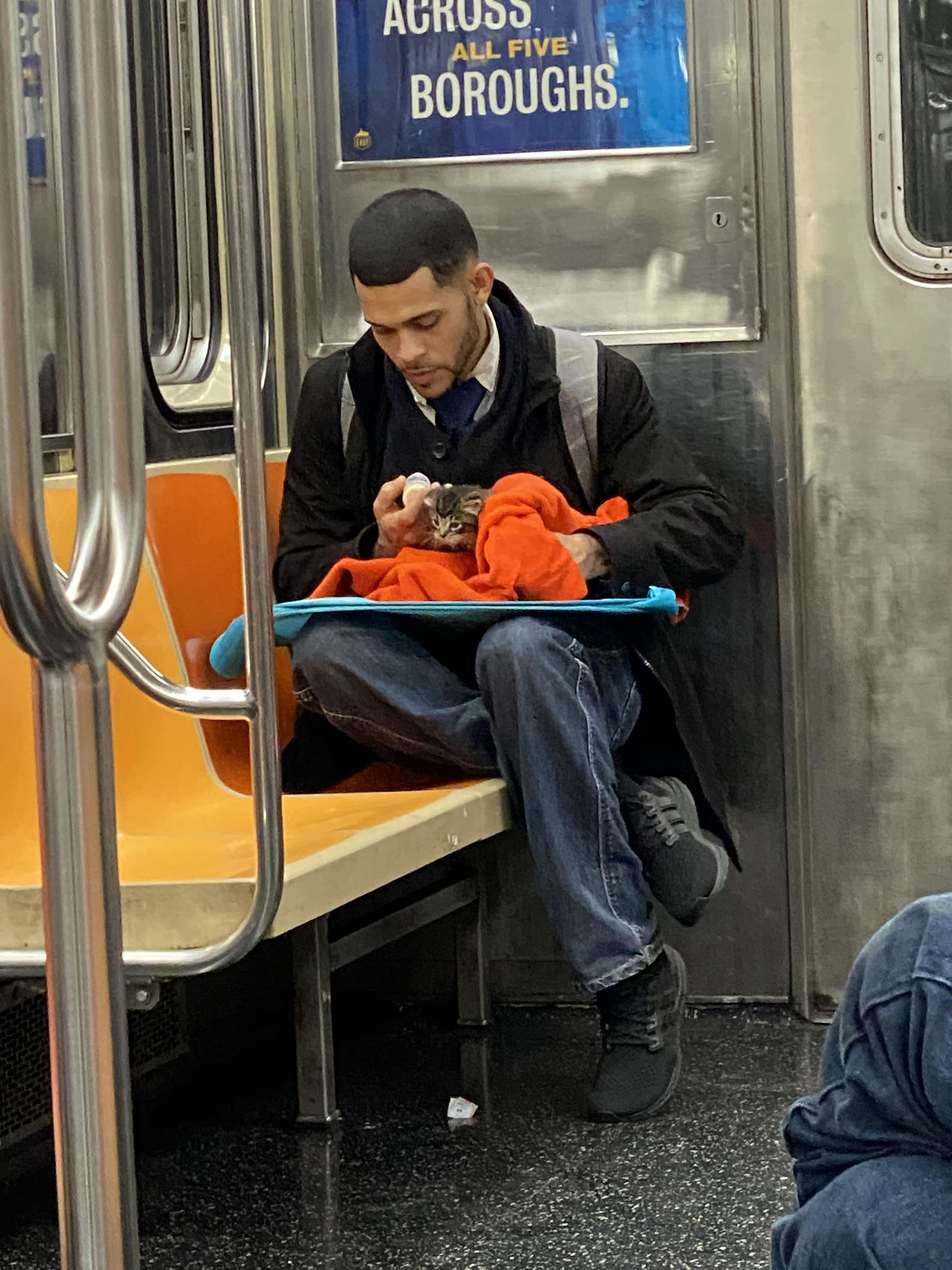 Completely moved by the scene, Gillian even forgot the man's name by the time she left the subway. However, his act of kindness made her day. But not just her's as shortly after she shared the photos of the two on social media, they went absolutely viral.
"I had no idea the photo was going to resonate as it has," she said. "It was truly a special moment. When I got off the train, I felt like I was walking on air. It renewed my faith in humanity."
(h/t: thedodo)