This man was driving his car when he spotted what he thought it might be an injured big wild cat laying there in the middle of the road. Even though he was very scared, he pulled over and went to investigate.
Ben Lilly, a 40-year-old man, saw a leopard lying on the road near Hebden Bridge in West Yorkshire. Despite being worried that the animal might attack him, he stopped his car and approached it cautiously. However, when he got closer, he realized that it was just an abandoned coat, probably left behind by some party-goers.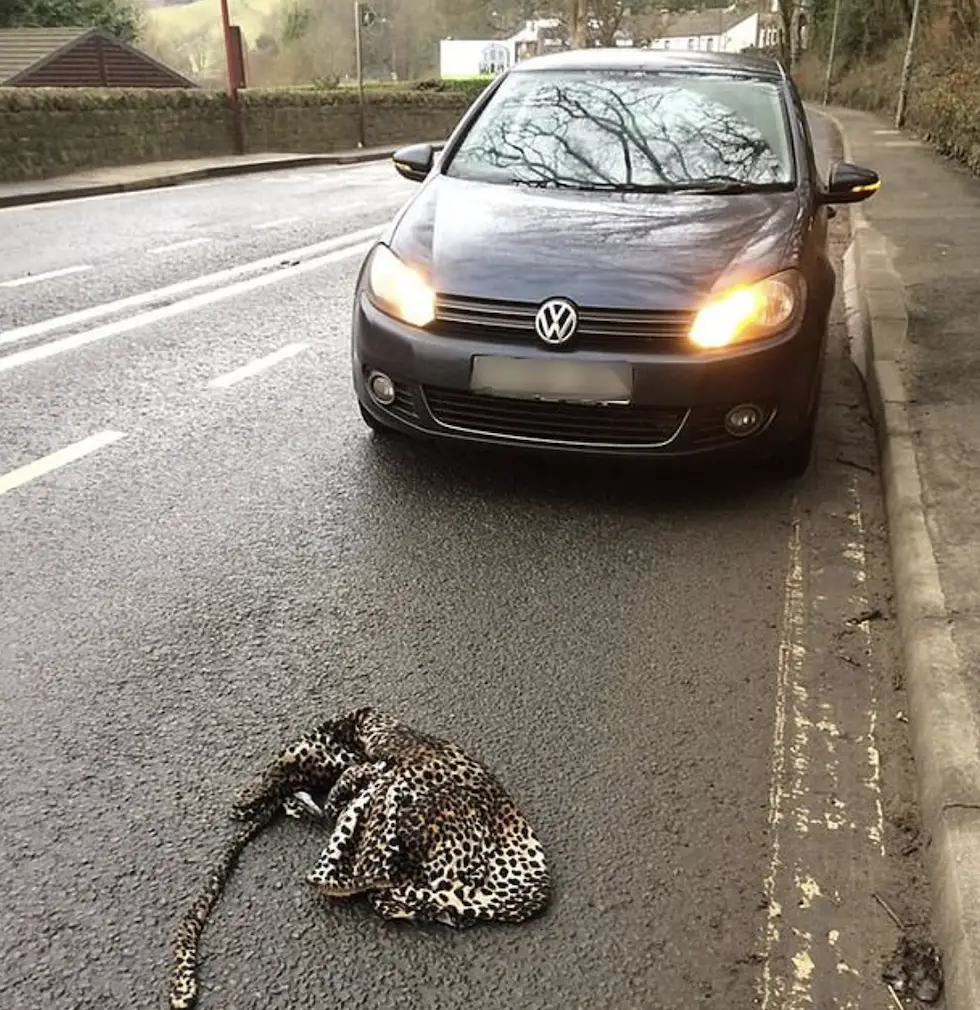 Despite being relieved, Lilly was also embarrassed by the mistake, so he decided to share his story on Facebook. But little did he know it would go viral!
"Careful! Dead leopard in the road on way to Halifax! Oh no, it's some tart's coat from last night, can't believe I turned back for this," Ben Lilly, a father of two, wrote on Facebook.
"My heart was racing with a kind of excitement," Lilly later explained. "I was driving and saw something in the distance as I was coming round the bend and slowed down, giving it a wide berth in case it was an injured animal…I got out cautiously, because I didn't want something taking my face off, but as soon as I looked at it from the other angle I started laughing."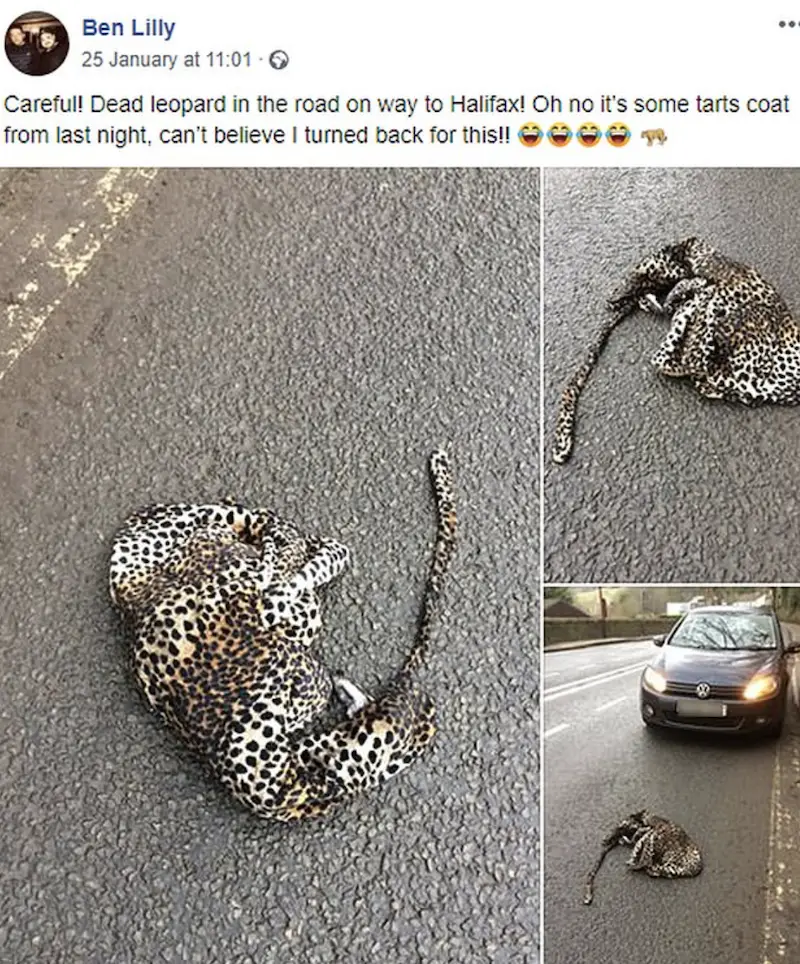 Soon after he came back into his senses, when realized it was but an onesie, and not an injured leopard, Ben grabbed some snaps of it, and shared them online.
"I started laughing then to save my own embarrassment," he said. "I pulled up to a onesie. That explains the tail on it. At the time I thought it was a woman's fur coat."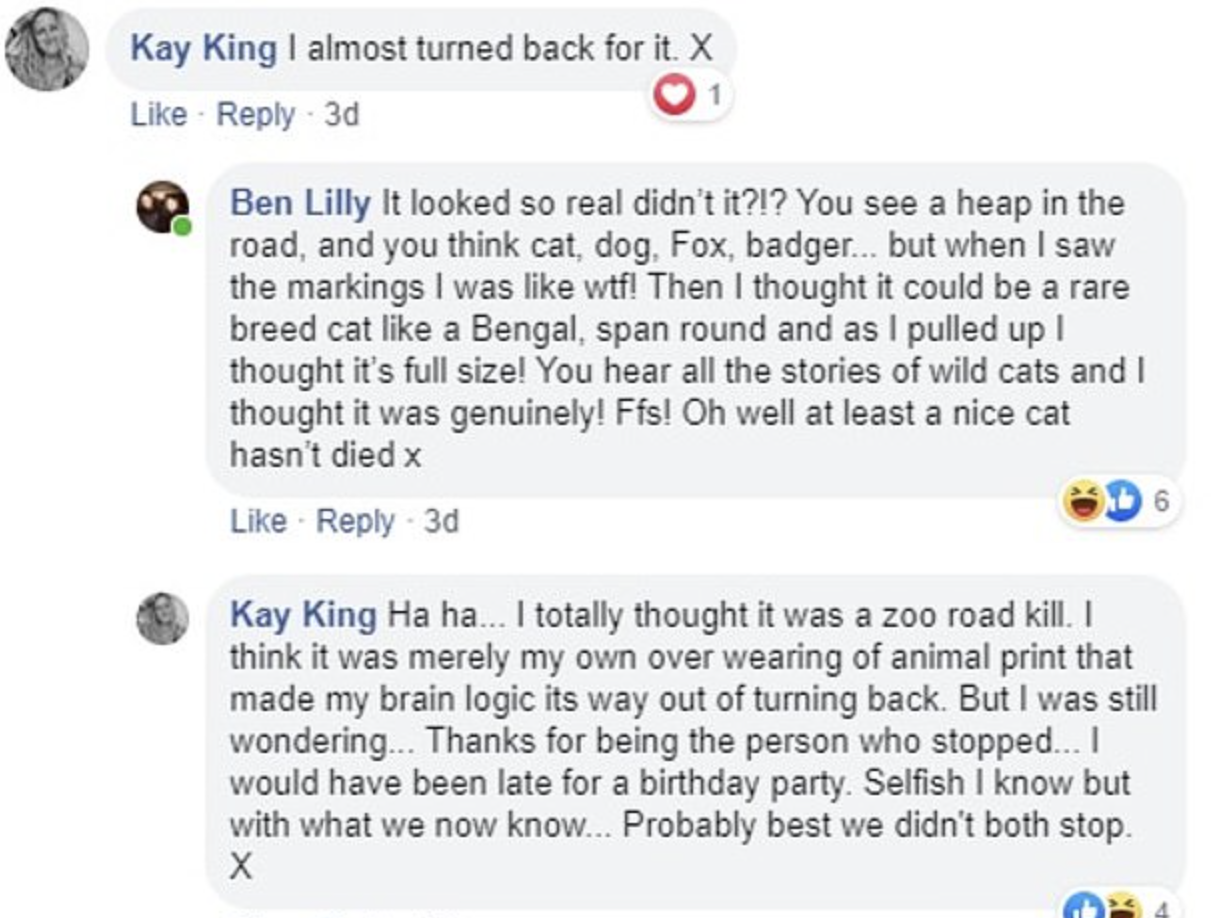 But as it turned out, Ben wasn't the only driver fooled by the the abandoned onesie.
"When I came back later, someone had pushed it onto the pavement. A few people had commented saying they'd also seen it," he said. "Other drivers were obviously thinking the same thing, but I was just silly enough to stop."