A few days ago, Gabe Spiegel, a television newsman residing in Ohio, had a captivating experience right from the comfort of his home. As he glanced out of his window, he witnessed an extraordinary event unfolding in his backyard—a true testament to the wonders of life. It was a remarkable sight indeed.
That particular morning, Ruby, a deer well-known for roaming Spiegel's neighborhood, had guided herself to a lush green patch of grass behind his house. Intrigued by her actions, Spiegel soon realized that Ruby had a purpose for choosing that specific spot.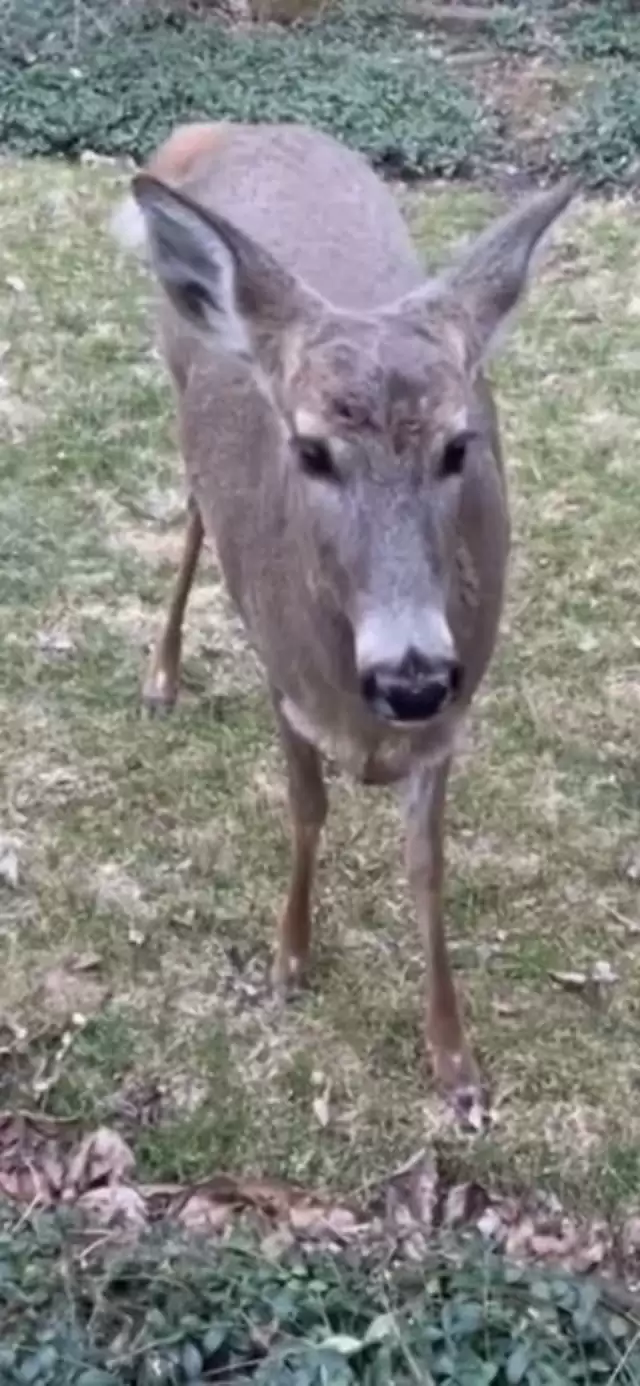 Little did he know, when the time came for Ruby to depart, she wouldn't be embarking on her journey alone!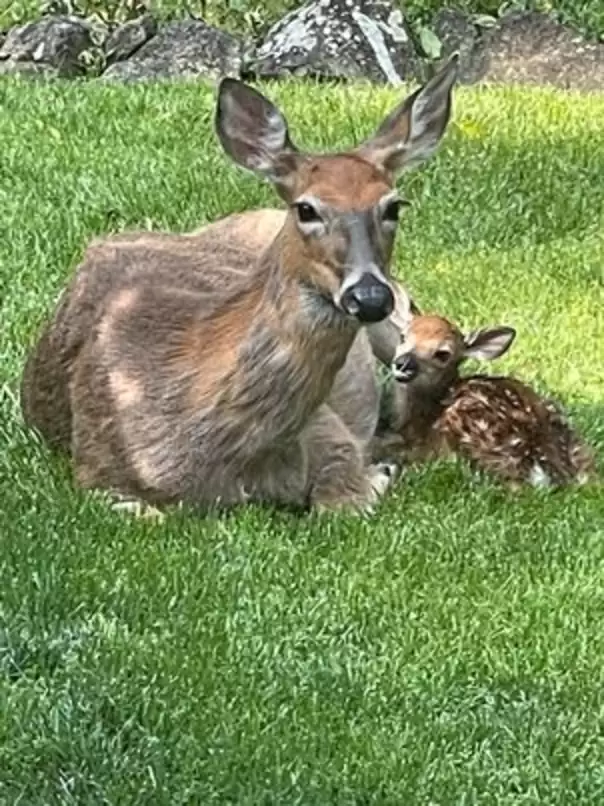 Remarkably, while Spiegel observed with awe, Ruby brought a beautiful new fawn into the world. "It was truly a remarkable sight!" Spiegel shared excitedly with The Dodo. However, Ruby's remarkable journey was far from over. As the day progressed, she astonished everyone by giving birth not to just one or two, but three adorable baby fawns.
Here's the adorable scene:
The scene that unfolded before Spiegel's eyes was not only filled with joy but also quite rare. According to some estimates, only approximately 2 percent of deer births result in triplet fawns.
As evening approached, Ruby and her newly expanded family found respite in Spiegel's backyard. However, by the following morning, they were ready to embark on their journey together, bidding farewell to Spiegel's property as a contented foursome.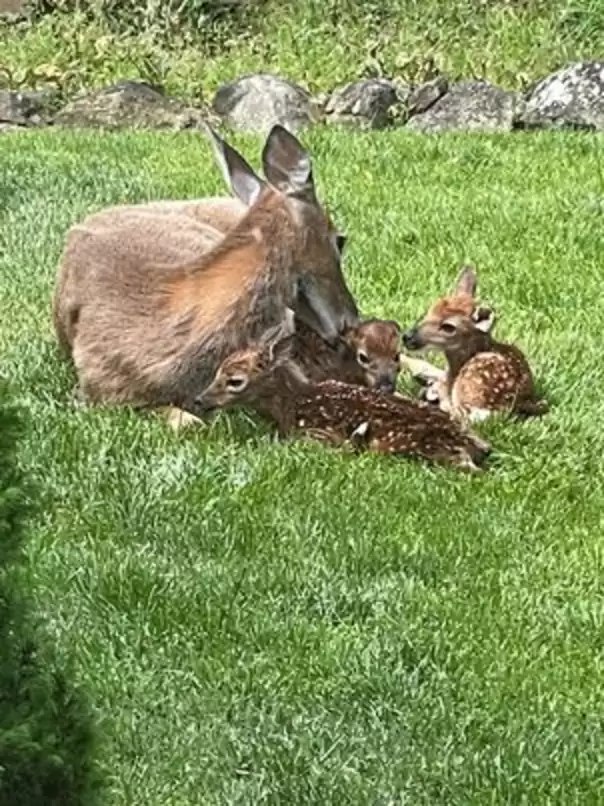 Curiously, this was not the first time Ruby had chosen Spiegel's place as her birthing site. Over the course of the past four years, she had given birth to two other fawns there, whom Spiegel affectionately named Opal and Jade.
Reflecting on their bond, Spiegel fondly shared a photo from a few years ago, capturing a moment when Ruby had brought young Jade back to the house for a heartwarming visit.