In May of 2020, while Dawn Rasmussen's husband was in their yard, he heard the cries of a baby deer that sounded like a bleating sheep. Upon investigating, a fawn ran up to him and stood on his foot, and they decided to name him Thor. Concerned for the fawn's well-being, they immediately contacted a vet who determined that Thor had been abandoned, possibly due to the passing of his mother, as fawns are typically not left to fend for themselves.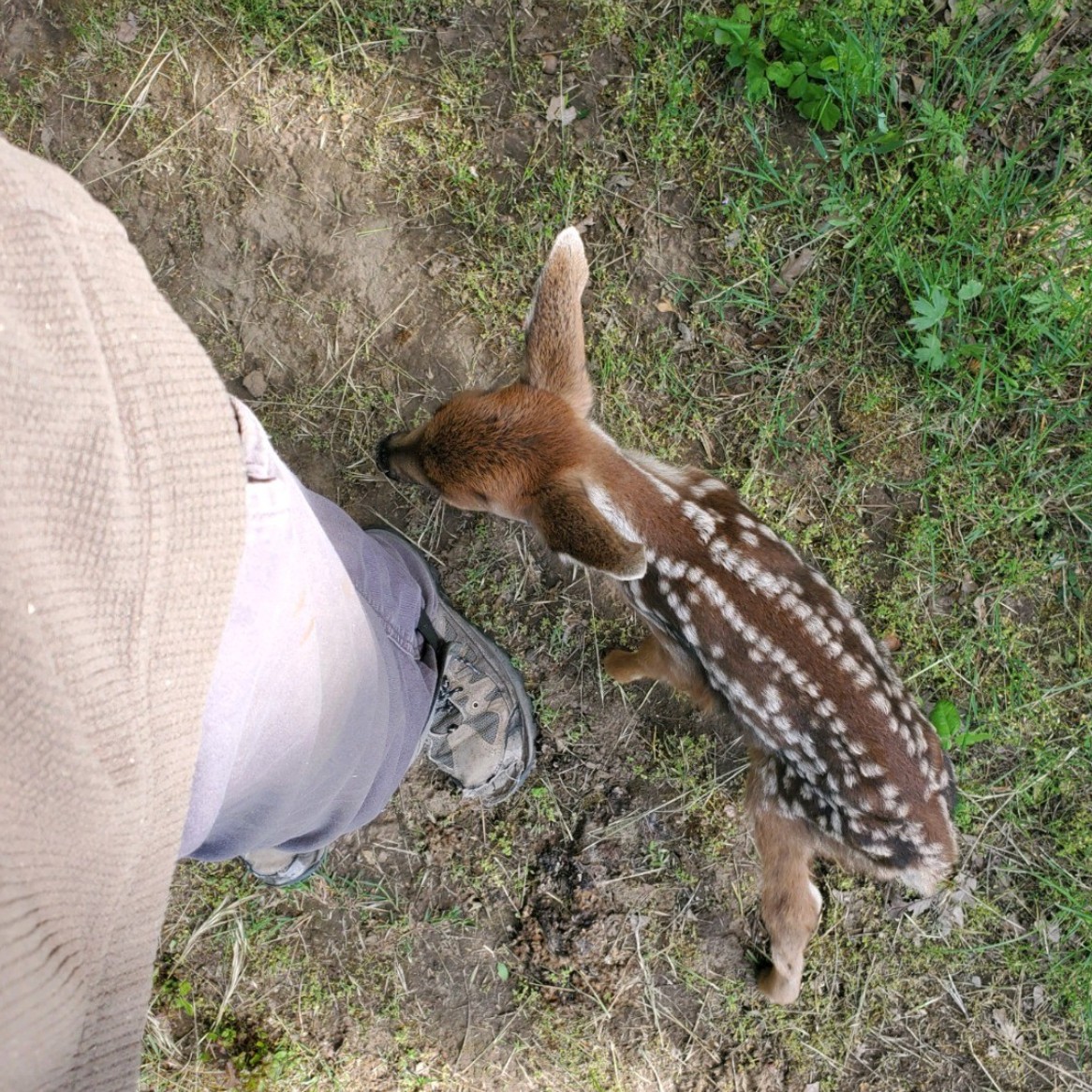 Dawn explained to GeoBeats Animals that Thor's activity level was a troubling sign. As the vet had no room for Thor, Dawn and her husband assumed the role of deer parents, committed to raising Thor as a wild animal and not as a pet. They constructed a large outdoor enclosure where he could wander and remain outside.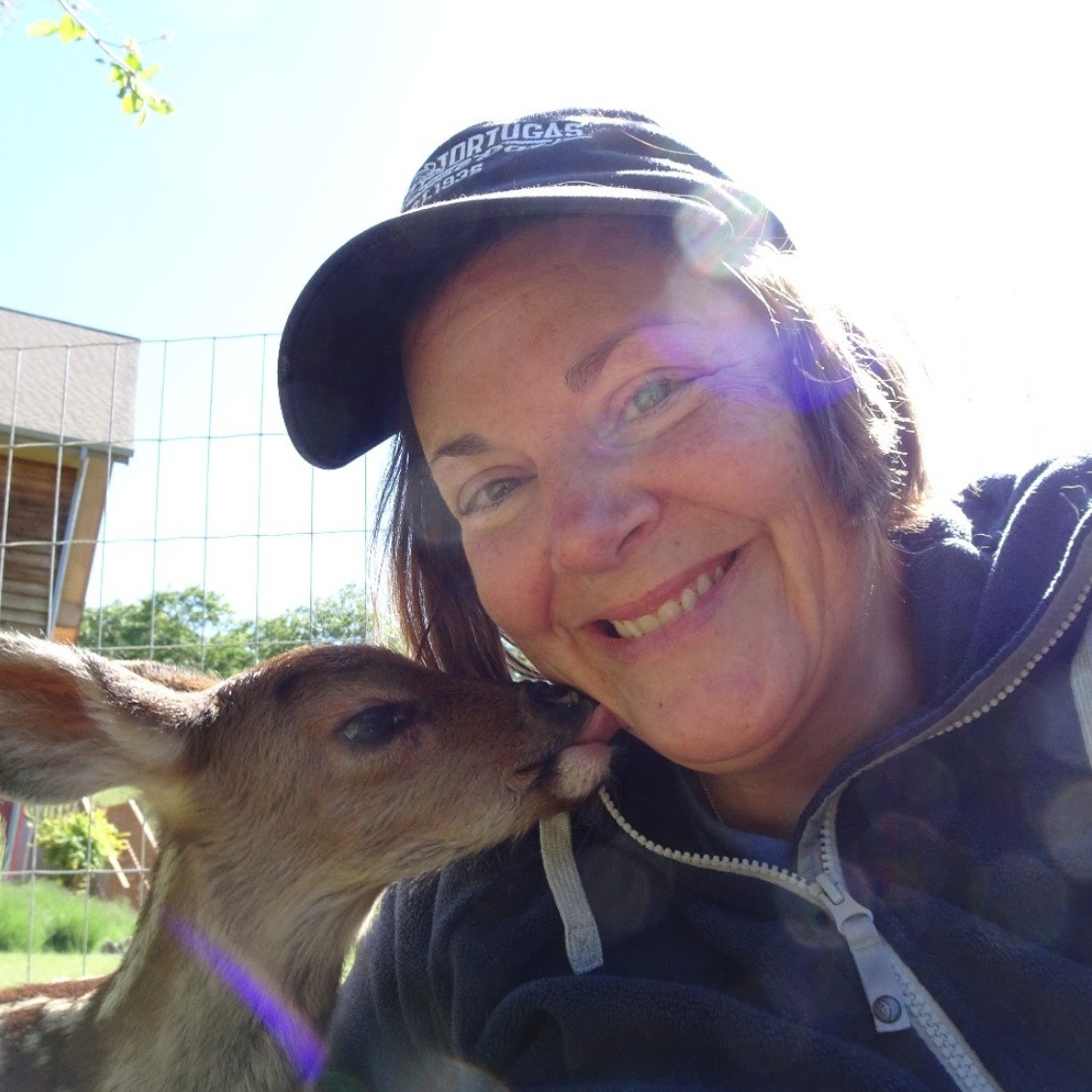 According to Dawn, she slept in a tent near Thor for the first six weeks to ensure his safety at night. She fed him goat's milk from a bottle every three hours between May and September, nurturing and teaching him how to find food on his own.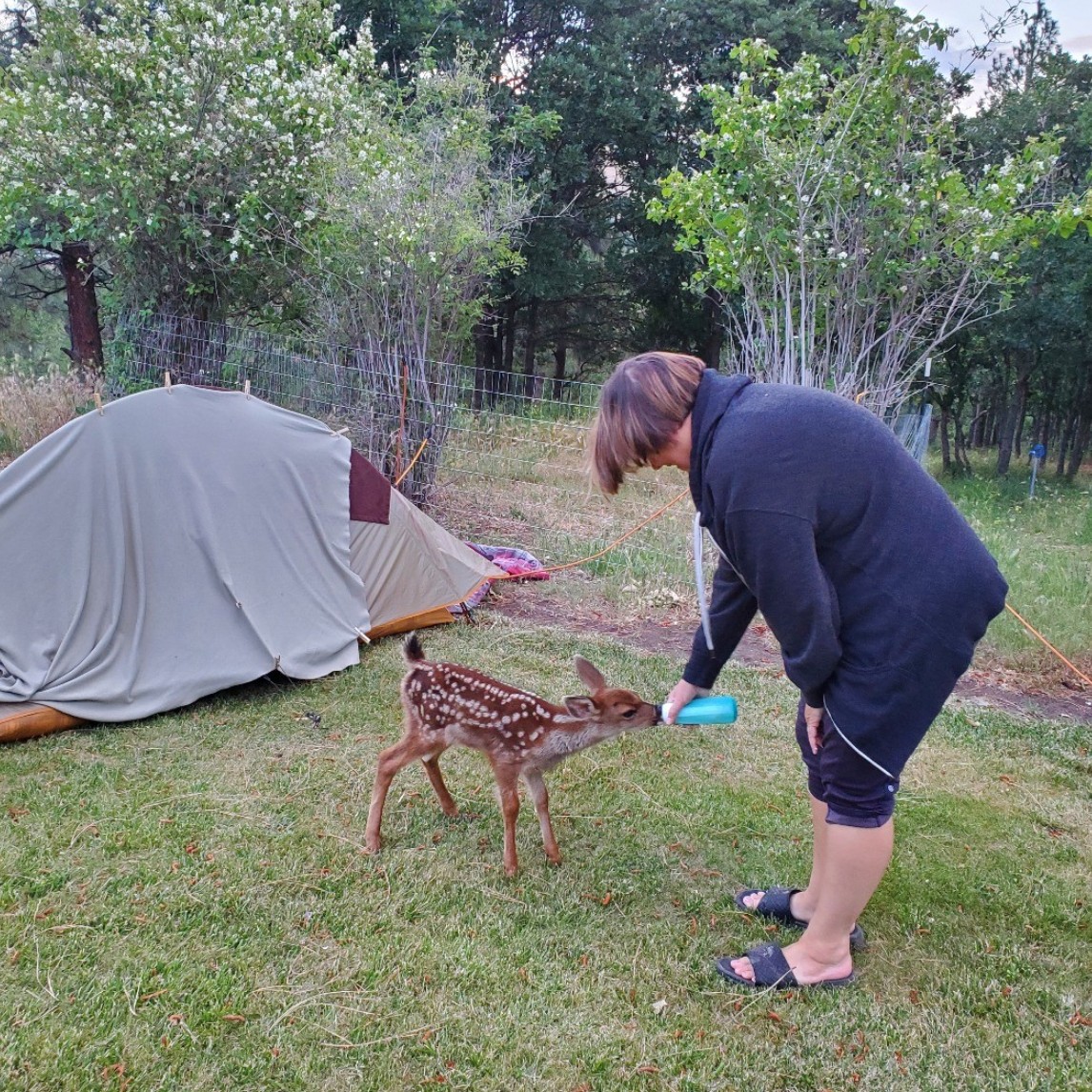 When Thor was four months old, he was already roaming freely in the wild but would come running when Dawn called out to him for his milk. He would even wait outside their deck for her if she didn't appear quickly enough.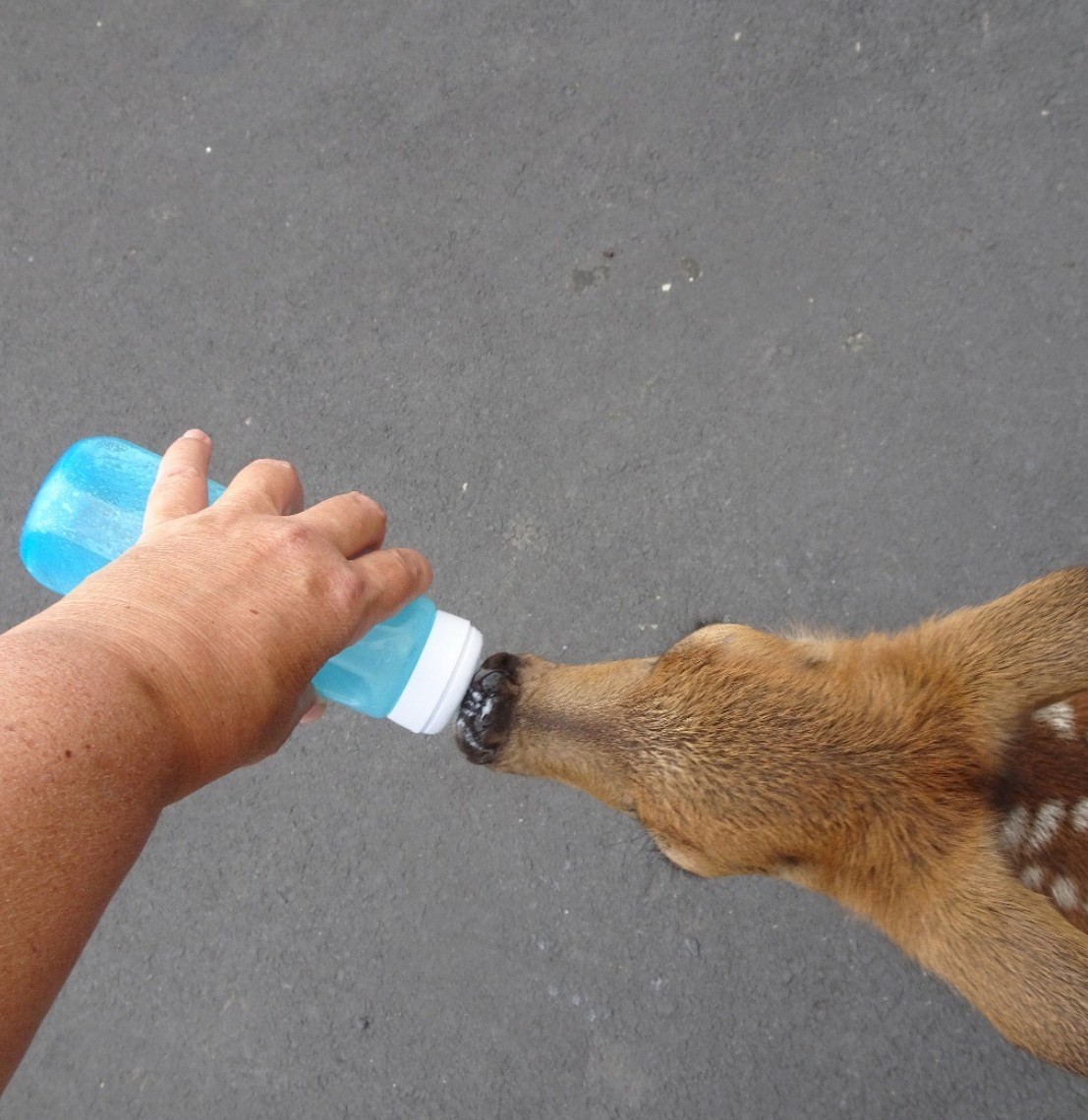 Thor is now two and a half years old and has formed a close bond with Dawn. He is a member of a nearby deer herd, which includes his aunts and sisters. Sometimes, he leaves his home range for extended periods, but he always comes back to hang out with Dawn.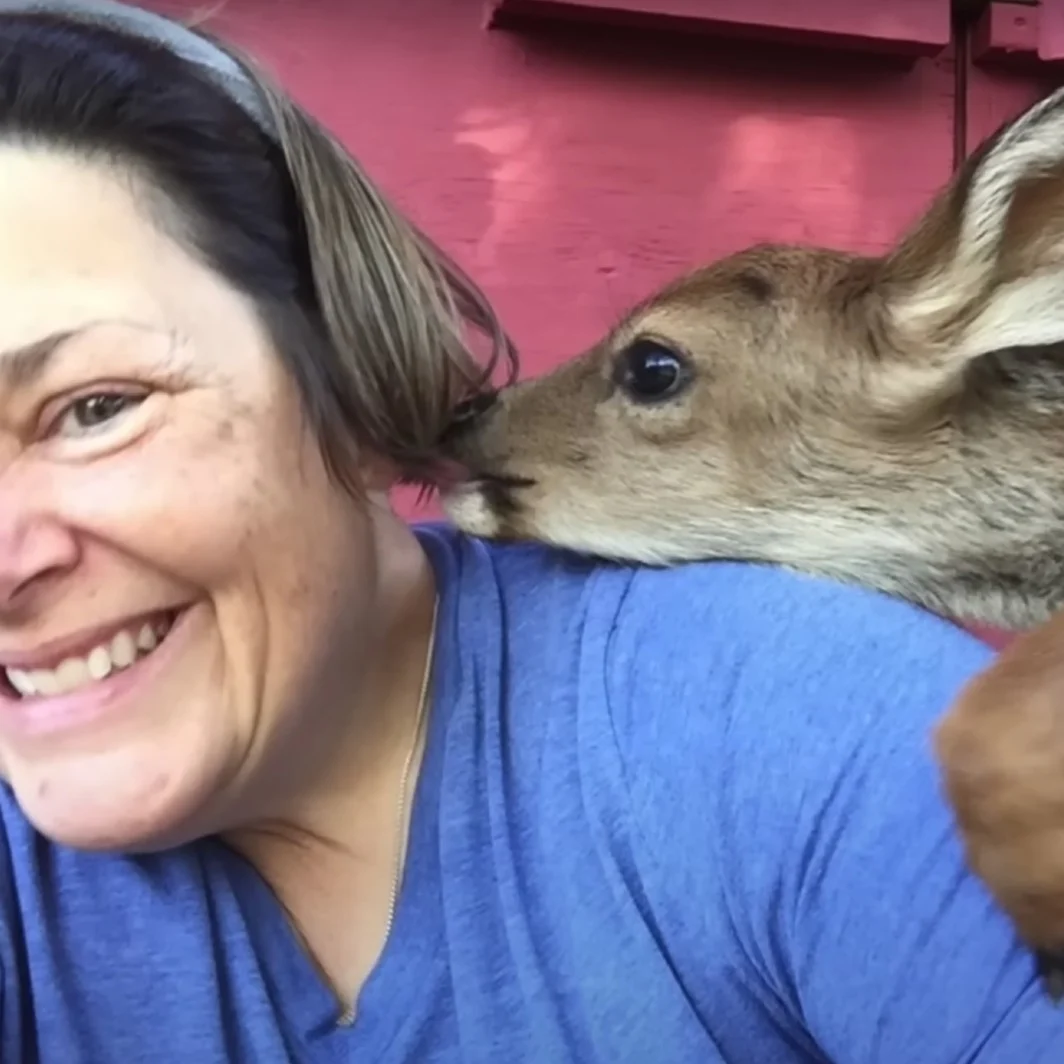 Their bond became stronger when Thor showed up at Dawn's home with a leg injury. She cared for his wound, exercised with him, and even massaged his leg. Thanks to her care, Thor has fully recovered and can now run and jump like any other deer.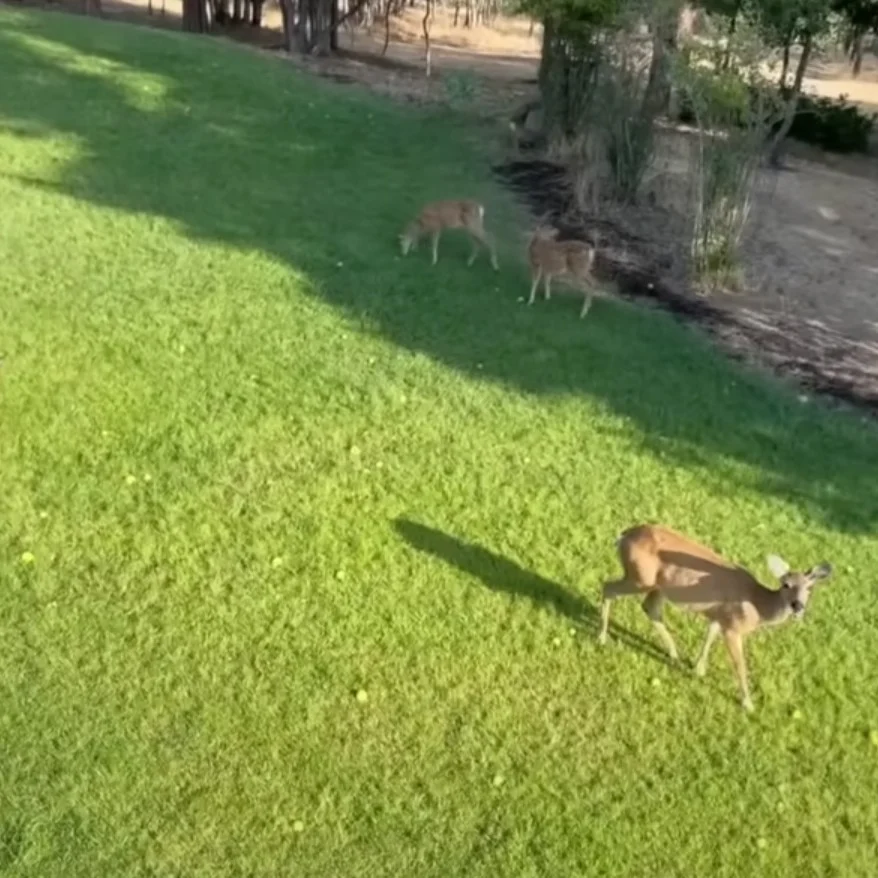 Dawn's bond with Thor has also extended to the other deer in his herd, who are comfortable around her. When Dawn sits outside, Thor will sit with her, and other deer will gather around them.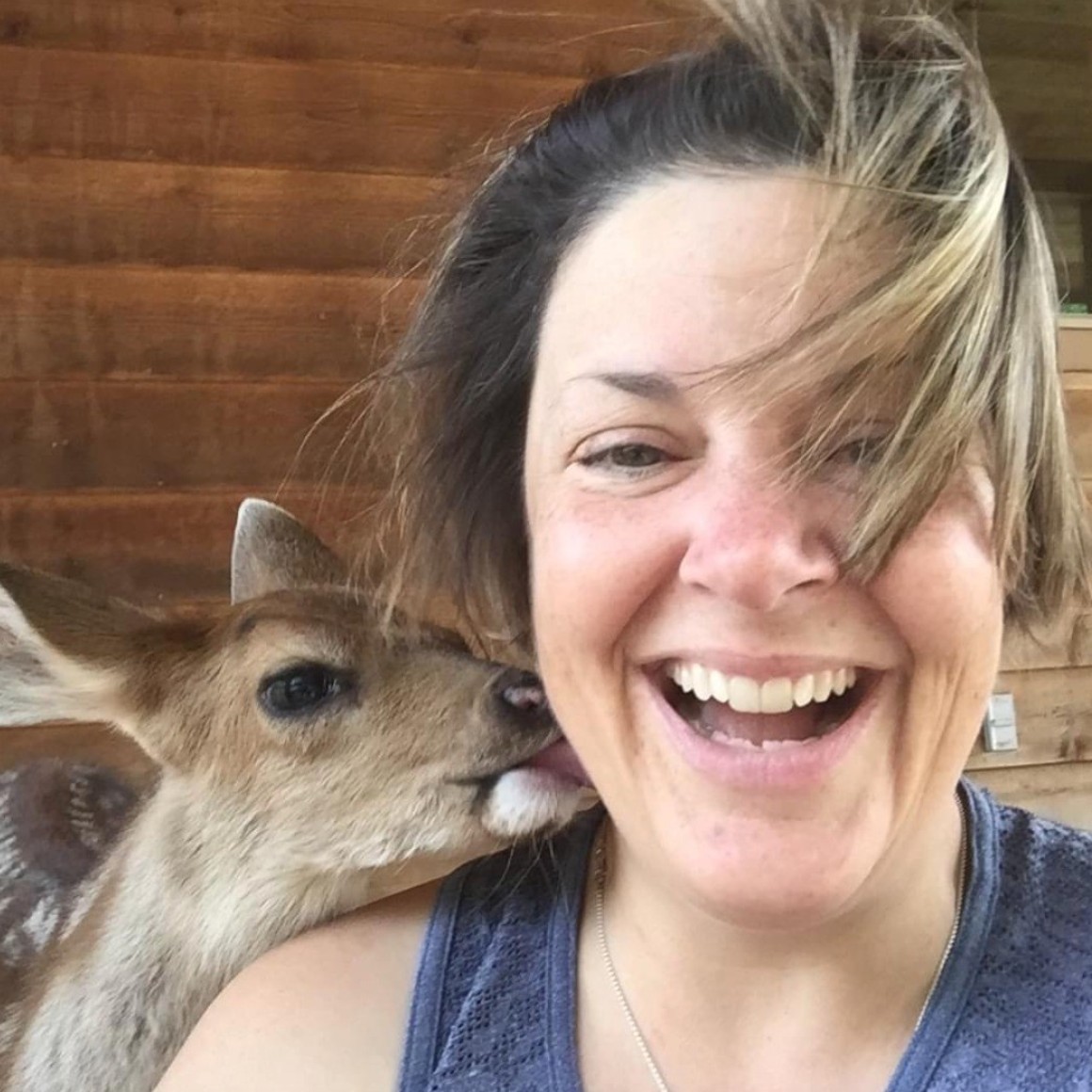 Caring for Thor has increased Dawn's appreciation for nature and wildlife. She is now more mindful of the environment and the crucial role of animals in our world. Watch the video below to witness the unique relationship between Thor and his devoted foster mom.