As we get used to, Budweiser's Clydesdales are nothing but adorable. But this commercial with the famous horses as main characters is even more heart-melting. The reason? A little foal who wants to give an extra hand.
Though he is not even a year old, he thinks he's ready to help pull the Budweiser wagon with the rest of the Clydesdales.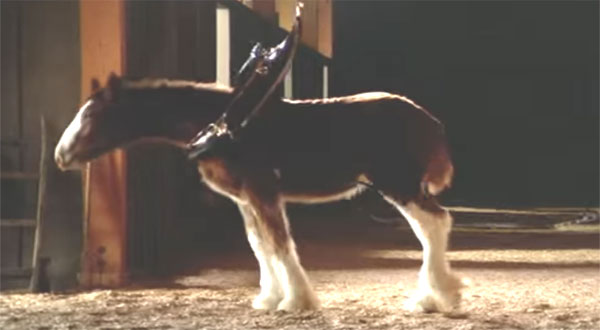 After venturing off on his own, the tenacious little guy finds the wagon and slips into his harness. It's much too big, but he doesn't care and struggle to pull the big red cart. He's clearly getting nowhere, but won't give up. His hard work draws the attention of the adult horses. When they see what's happening, they give him a little nudge out the door.
Even old, this commercial is one of the best Budweiser managed to create!
Source: http://nicerdays.org