A wildlife photographer has recently caught on camera the incredible moment an affectionate lion cub gave its mother the sweetest kiss. The mother-cub duo share a tender moment that last for a few seconds, and the little one appears to kiss the lioness on her nose.
Thankfully, Julia Sundukova was in the right place at the right time to snap the lovely scene on her camera. The 41-year-old photographer was in an expedition in the Hwange Park, Zimbabwe, watching a family of lions when all of a sudden a cub and its mom had the most intimate moment. Though the beautiful image looks as special as it can be, Julia explained the whole moment was so intense.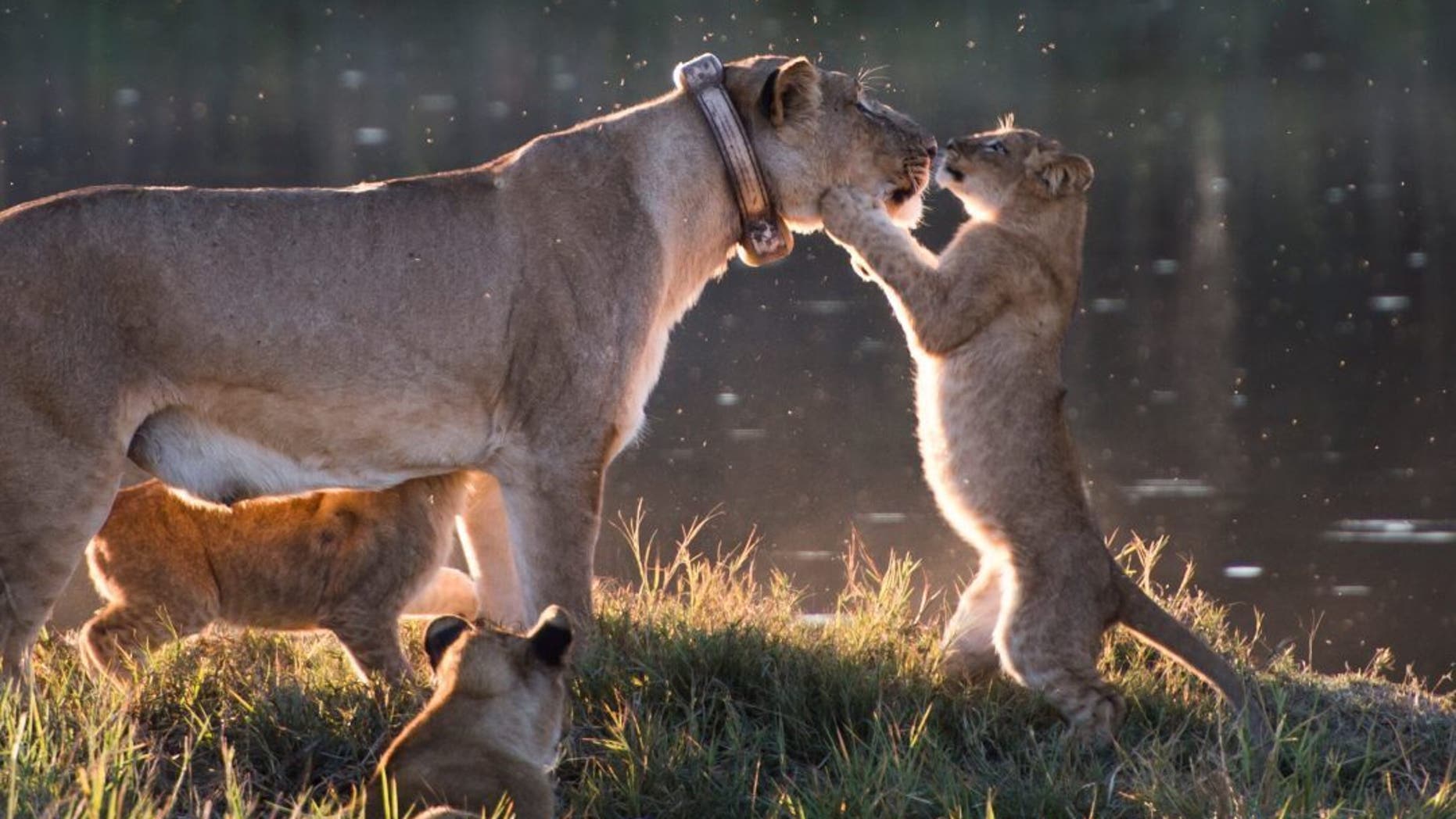 Since there were no males around, the cubs got the chance to freely play around and to closely interact with their moms. "The lioness with the collar was the mother of the cub she played with," the photographer told SWNS. "There were no males around, so it was interesting to observe how the cubs play and interact with the female."
 

View this post on Instagram

 
Even though she's quite an experienced photographer, Julia said she had never had the change of such a close and special encounter with lions.
"This is one of the most fun and interesting lessons of nature to me," she said. "Even though lions were a bit far from the road I was so happy to spend the whole of golden hour with them until the sun went down."